Macau Visitor Volume Sets Record, 39M People Traveled to Enclave in 2019
Posted on: January 2, 2020, 01:34h.
Last updated on: January 2, 2020, 02:07h.
For the fifth consecutive year, Macau has set a record for visitor arrivals.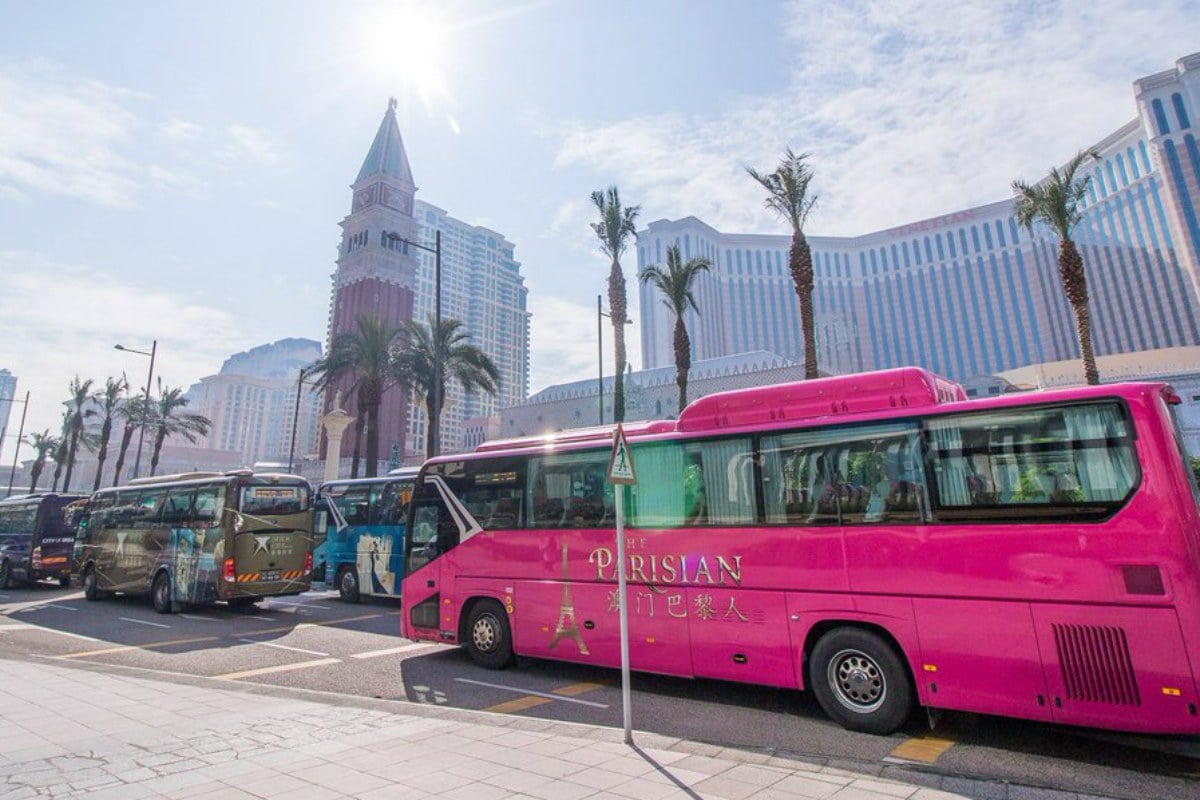 The Chinese Special Administrative Region (SAR) reports that more than 39.4 million people ventured into the enclave in 2019. That's a 10 percent premium on the 35.8 million people who visited in 2018.
The statistics come from the Macau Public Security Police Force.
Mainland China accounted for the vast majority of travelers. Nearly three out of four people arriving in Macau came from the People's Republic. Other major sources of visitors included Hong Kong, Taiwan, South Korea, the Philippines, and Japan.
The Border Gate was the most popular arrival channel. The checkpoint recorded 145 million entries and exits, which includes traffic from Macau citizens.
Visitor volume has increased in all but two years since 2008. Over the last decade, visitation has increased more than 81 percent from 21.75 million people in 2009.
Despite the increase in tourists, gross gaming revenue (GGR) went the opposite way in 2019. The region's six licensed casino operators collectively won $36.45 billion, a decline of 3.4 percent.
Bridge Disappoints
Macau is no longer the relatively isolated region that it once was. 2019 marked the first full year that one could drive between Macau and Hong Kong in under an hour thanks to the 34-mile Hong Kong-Zhuhai-Macau bridge.
However, for a variety of reasons, the bridge – which cost $20 billion to construct – has been underutilized since its October 2018 opening. During its planning, area governments projected the bridge would serve 9,200 vehicles daily. In 2019, an average of just 2,500 vehicles crossed the Pearl River Delta each day.
High toll fees and limited licenses have been blamed. That's why in October, the bridge eased limitations on private cars using the multibillion-dollar infrastructure marvel.
This will increase the usage of the bridge and realize its benefits to society and the economy, and stimulate the development of the Greater Bay Area," a bridge spokesperson said.
According to Macau's 2019 visitor report, an aggregate of 13.3 million traveler trips used the bridge. That accounts for just seven percent of all trips in and out of Macau.
Streak in Jeopardy
Macau's five-year run of growing visitor volume could come to an end in 2020. The ongoing civil unrest in Hong Kong, China's trade war uncertainty with the US, and the country's slowing economic growth are all contributing to a gloomy 2020 forecast.
Macau Government Tourism Office (MGTO) Director Maria Helena de Senna Fernandes said last month that the number of tourists coming and going in Macau will continue to slow through the first six months of the year. However, she says for Macau, it's quality over quantity.
"We feel that what is more important is not numbers," Fernandes explained. "It's the quality of visitors we are getting. And we are seeing really that the visitors now come to Macau not only to go to just a few tourist spots. They also participate in events."
One area that could potentially help in terms of visitor volume is the streamlining of the entry process from Hengqin Island. In October, the People's Republic signed-off on removing the necessity of having two border checkpoints – one in Macau's Cotai, and another across the Lotus Bridge in Hengqin.