Macau Labor Shortage Could Dampen Gaming Recovery
Posted on: April 6, 2023, 02:44h.
Last updated on: April 7, 2023, 03:07h.
To this point in 2023, the biggest story in the gaming industry is Macau's resurgence — one that could be slowed by a shallow labor pool.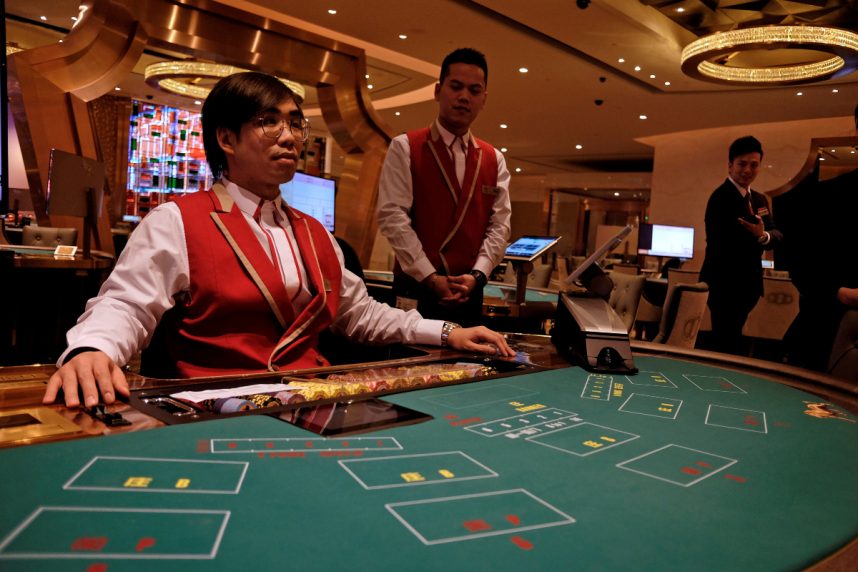 Following three years of temporary shutdowns and scant business, the special administrative region (SAR) reopened in full force this year as China relented on some of the world's harshest coronavirus restrictions. The enclave's gaming industry, dependent on tourists, is again booming. But there aren't enough workers available to allow operators to bring full guest room supply to market.
Citing sources familiar with the matter, Bloomberg reported late Tuesday that some five-star hotels in Macau only market half or less of their rooms, while others don't provide daily housekeeping services because of a lack of available employees. The article didn't mention specific venues affected by the labor shortages.
Macau's six concessionaires are Galaxy Entertainment, Melco Resorts & Entertainment, MGM China, Sands China, SJM Holdings, and Wynn Macau. All those companies operate at least one casino hotel with a five-star rating from various travel and leisure reviewers.
Some Operators Can Deal with Macau Labor Shortage
While the effects of Macau's shallow labor pool are widespread, the impact isn't linear across all six gaming operators.
Some analysts believe Sands China and Wynn Macau will be able to wrest market share from rivals because those operators didn't commit to mass layoffs during the early stages of the pandemic. Those two companies combine to run seven of Macau's integrated resorts, including several with five-star designations.
Another issue facing concessionaires is locals' job preferences. Macau residents working in the gaming industry are eager to fill roles such as dealers and pit bosses or back-office roles. Conversely, they eschew lower-level roles, such as housekeeping and restaurant work.
That makes operators dependent on workers from mainland China and Southeast Asia to fill those jobs. But 44K nonlocal employees were let go since the start of the pandemic, according to Bloomberg.
Other Issues Compounding Labor Shortage
Other issues are worsening the Macau labor shortage. Gaming companies must contend with a slow approval process for non-China residents to the SAR to work in casino hotels.
Additionally, many of the workers from mainland China and Southeast Asia who filled customer-facing roles before the pandemic have moved on to other industries in China or worked at gaming venues in Singapore and Vietnam.
By not being able to market a larger supply of rooms, operators are upping prices for the rooms they can sell. But that's not sitting well with consumers. Some would-be visitors to Macau are complaining about room rates. Others who make the trip believe they aren't getting good value because they're paying for upscale accommodations while getting a lower level of service.