Macau Casinos Post Best Gaming Month Since January 2020, March Win $1.6B
Posted on: April 1, 2023, 05:11h.
Last updated on: April 3, 2023, 11:39h.
Macau casinos generated gross gaming revenue (GGR) of MOP12.738 billion (US$1.58 billion) in March 2023. It's the highest monthly haul for the Chinese casino hub since the onset of the COVID-19 pandemic in late 2019.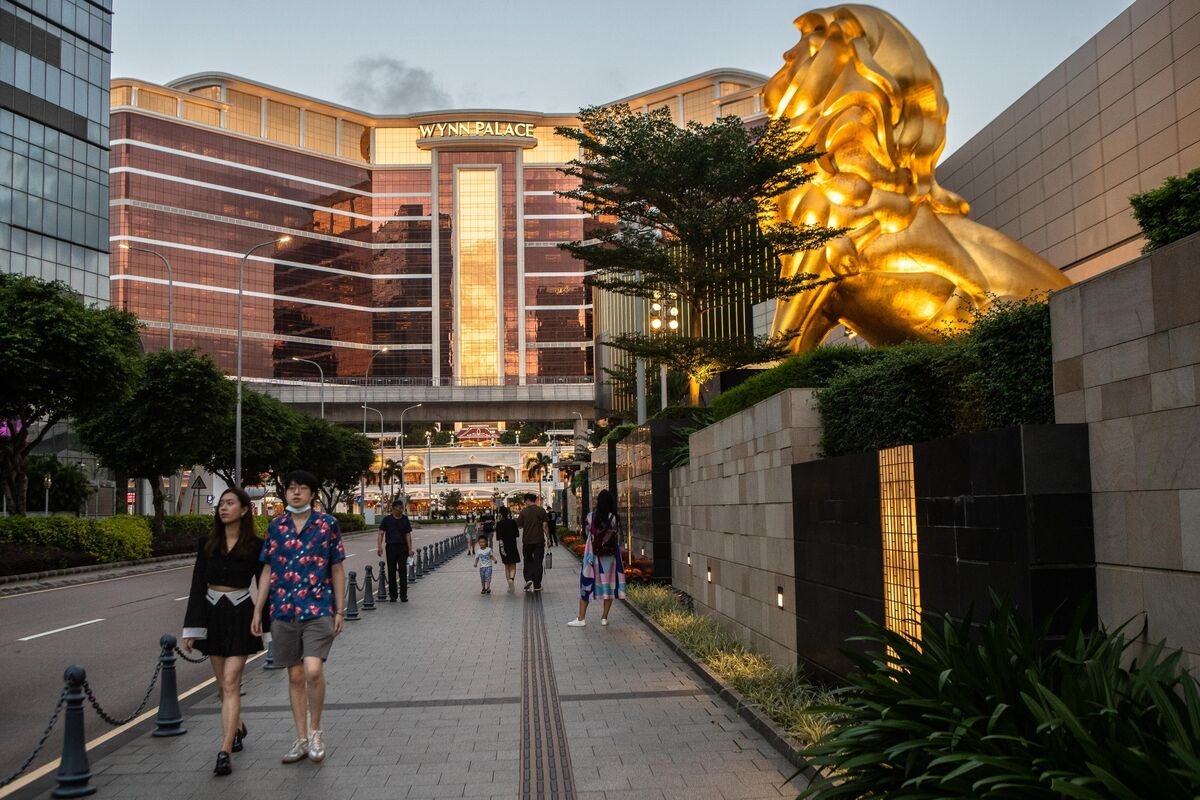 March marked a 38-month high for the six casino operators in the Chinese Special Administrative Region (SAR) — the only place in China where commercial gambling is allowed. March represented a 23% improvement in February and a 247% surge compared with March 2022.
GGR for the first quarter totaled approximately $4.3 billion — almost double the amount the casinos won in January through March 2022.
After three years of travel restrictions, stringent entry rules, mass testing blitzes, and sporadic lockdowns — all of which resulted from China President Xi Jinping's controversial "zero-COVID" response strategy — Macau's economy is finally amid a pandemic recovery.
Macau's borders are again open to mainlanders and people arriving from Hong Kong and Taiwan. Entry testing is no longer required, nor are mandatory quarantines or observation periods.
Foreigners arriving from anywhere else must still present a negative antigen or nucleic acid test for COVID-19 conducted within 48 hours of departure for Macau. But international travelers are also no longer subjected to quarantines or observations.
Business Remains Strong
Unlike much of the world, which experienced the most pandemic-related economic and daily life disruptions in 2020 and 2021, 2022 was the hardest COVID-19 year for Macau.
The isolated Chinese enclave was able to keep the virus out of the region for much of 2020 and 2021. But the disease finally made its way last year through Macau's borders. After confirming only intermittent cases in 2020 and 2021, Macau last July ordered its casinos to shutter for 15 days after the region experienced its first major COVID-19 outbreak. GGR last year totaled just $5.25 billion.
After counting less than 100 infections in 2020 and 2021, Macau health authorities said almost 2,000 cases were identified from June through mid-July 2022. The virus also raged across China last year. But after nearly three years of normal life on hold, mainlanders finally had enough and began protesting Xi's "zero-COVID" policy.
Xi eventually lifted his draconian lockdowns in late November, and Macau quickly followed. That resulted in Macau finally experiencing similar pent-up demand for gaming that Las Vegas and other major casino markets worldwide experienced after their host countries and local governments eased COVID restrictions.
Visitor Rebound
Macau welcomed 1.6 million visitors in February, the highest monthly total since January 2020. The Macau Statistics and Census Service has not yet supplied data for March.
Increased visitation doesn't always translate to more gaming revenue, as group tours were also recently allowed to resume, and many who travel in groups are more budget conscious. But Macau's casinos have, so far, been able to capitalize off the gamblers in town.
Gaming analysts at Morgan Stanley focused on Asian casino markets recently upgraded their outlook for Macau's six gaming operators. That's after the investment bank found better-than-expected business margins and visitor numbers in the region since Xi ended "zero-COVID."