Hong Kong Triad Boss Arrested During Illegal Gambling Raids
Posted on: August 28, 2023, 09:05h.
Last updated on: September 18, 2023, 07:04h.
Hong Kong police apprehended dozens of individuals during recent illegal gambling raids. One of the individuals arrested is allegedly a reputed higher-up of the Wo Shing Wo triad.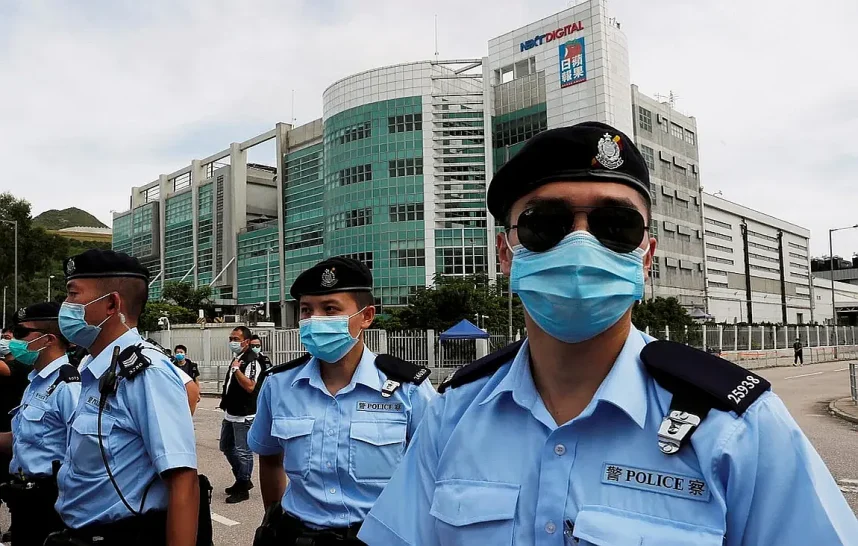 Between last Thursday and Saturday, police arrested 83 people – 41 males and 42 females between the ages of 26 and 72. Their alleged crimes involved money laundering and engaging in illegal gambling activities.
On Friday, authorities detained the unidentified leader's spouse, his son, and an individual suspected of being an advisor to the gang. Allegations suggest the family managed HKD68 million (US$8.67 million) obtained through illicit activities. Police confiscated more than HKD12.5 million (US$1.6 million) during the raids. They discovered HKD7 million (US$892,500) in cash and property titles on the property, as well.
The son, 26, may not be associated with the triad. Police indicated that no records were found to verify that the son made any payment directly for the properties. It is believed the property may have been put in his name to cover their tracks.
Several suspicious financial transactions led to the raids, including the movement of substantial sums of money between unidentified locations and the family's bank accounts. The family spent over HKD10 million (US$1.27 million) on real estate on at least two occasions.
The family's reported income over the past nine years was HKD1.6 million (US$204,000).
Additional Arrests
During the three-day raid, police arrested two lenders suspected of having connections with the triad. Police apprehended 14 individuals, including six people they suspect laundered money for a loansharking business that charged as much as 400% interest. Eight of those individuals are suspected of managing and collecting outstanding debt.
Authorities confiscated HKD5.7 million (US$726,750) in cash during the raid.
Additional raids were led on other illegal gambling venues and at least one gas station, also reportedly belonging to the triad. Those raids across the Chinese Special Administrative Region led to 65 of the 83 arrests.
The inquiry, led by Chief Inspector Terence Wong Chi-tang from the police's Organized Crime and Triad Bureau, followed a lengthy year investigating the financial affairs of a suspected Wo Shing Wo figure and his family.
Hong Kong police arrested more than 171 people in the same triad six years ago. They also made arrests every year from 2019 to 2022.
Hong Kong Gambling on the Rise
A nongovernmental organization-run study recently found a potential rise in online gambling in Hong Kong. The study conducted by the consulting firm i-Change studied the gambling habits of 601 students aged between 19 and 25, providing insights into their involvement in such activities.
The survey indicated that 41% of the students who participated in the study have actively participated in gambling within the last three months. Close to 50% reported their involvement with online gambling platforms.
Gambling in Hong Kong is tightly controlled, with only the Hong Kong Jockey Club holding a license to run gambling operations.