Philippines Casino Privatization With PAGCOR Takes Step Forward
Posted on: August 15, 2023, 07:54h.
Last updated on: August 15, 2023, 09:20h.
Efforts by lawmakers in the Philippines to cut the Philippine Amusement and Gaming Corporation (PAGCOR) in half are working. A definitive plan has begun to strip PAGCOR of its state-run casinos and allow it to operate solely as a gaming regulator.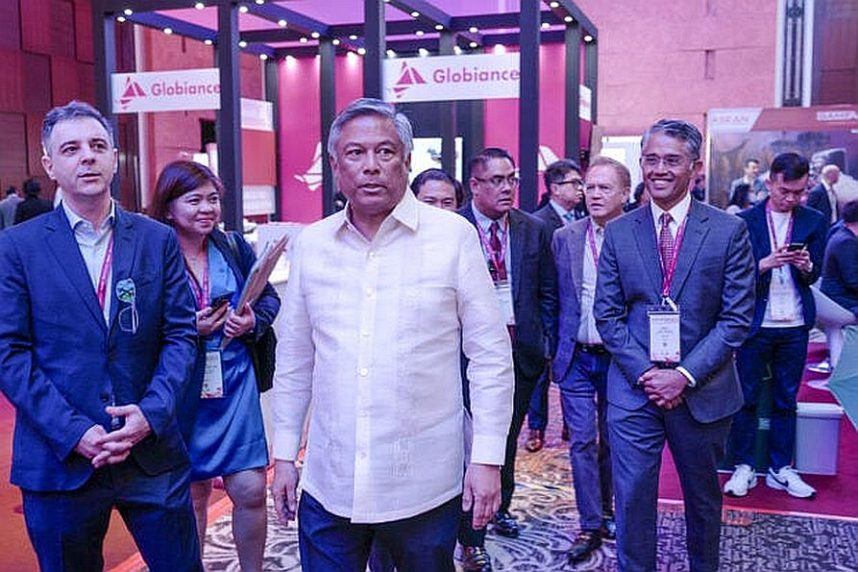 The start of casino privatization remains a steadfast goal for PAGCOR, as expressed by its president and CEO, Alejandro Tengco. During a House of Representatives Committee on Management hearing on Monday, Tengco, who also supports the privatization, asserted that the plan will begin in the middle of 2025.
Envisioning an influx of PHP60 to 80 billion (US$1.05 to $1.4 billion) in profit from the sale, Tengco is optimistic about the outcome. However, the amount is less than what some legislators have suggested, with Representative Joey Salceda estimating up to PHP128 billion (US$2.25 million) from the privatization.
Changing the Gaming Landscape
During the hearing, Tengco revealed that PAGCOR is taking steps to redefine its position in the industry. Instead of continuing to manage state-run casinos in a dual role, the organization aims to focus primarily on its regulatory role.
Tengco emphasized that while private investment is crucial for security reasons, PAGCOR will also strive to enhance the performance and efficiency of casinos. He pointed out that the approval of President Ferdinand Marcos, Jr. ensures that privatization will occur without any opposition.
Opposition to the privatization initiative arose during the hearing, as well. One of those who don't think it's a good idea is Representative Rufus Rodriguez, who announced his intention to propose a resolution countering the private initiative.
Rodriguez doesn't believe the government should give up to private operators the revenue it currently receives from the casinos. He believes dividing PAGCOR and handing over the profitable casinos is the same as giving away the "goose that lays the golden egg."
During the session, Tengco shared that PAGCOR anticipates generating PHP72 billion (US$1.26 billion) in revenue for 2023. This forecast is derived from the PHP36 billion (US$633.24 million) earned in the first half of the year. Notably, Tengco emphasized that the projected revenue for 2023 will come close to the level PAGCOR was earning before COVID-19 decimated the global gaming industry in 2019.
PAGCOR Wants Restitution
One of the reasons some lawmakers, such as Senator Sherwin Gatchalian, want PAGCOR split up is because they believe it hasn't been able to properly manage its gaming oversight. In particular, continued scandals involving the Philippine Offshore Gaming Operator (POGO) segment have hurt its reputation.
These scandals involve human trafficking, money laundering, illegal gambling, and more. The argument has been that PAGCOR didn't do enough to stop the activity because it didn't properly allocate its resources.
In order to help it with its oversight, PAGCOR reportedly hired a third-party auditing firm, Global ComRCI, to monitor the POGOs. It later surfaced that the company may have lied about its financial solvency to secure the five-year, PHP5.8 billion (US$102 million) contract.
PAGCOR ripped up the contract five months ago after the accusations came to light. It now wants the company to pay PHP1 billion (US$17.6 million) for its deceit, though it's not likely to see the money.
It's also not likely to collect the PHP2.2 billion (US$38.7 million) a shuttered POGO owes. The unidentified company closed shop and left the country, leaving behind the bill for unpaid fees and taxes.
PAGCOR has announced that it is increasing its regulatory efforts across multiple fronts, including on how POGOs operate. All remaining licensed operators are currently undergoing a review that will end next month, and which could lead to several licenses being terminated.