Vegas Strip and Macau Push MGM Resorts into the Black
Posted on: May 6, 2013, 06:08h.
Last updated on: May 13, 2013, 08:48h.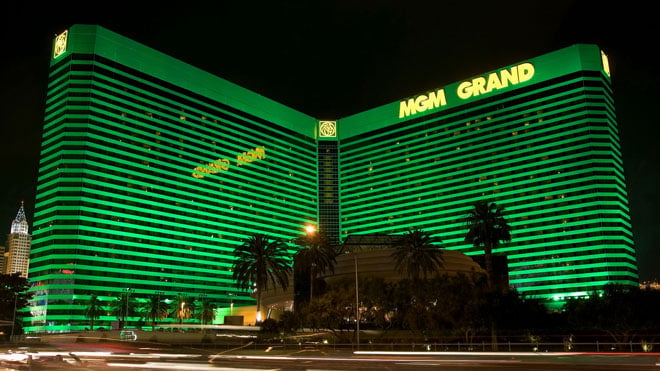 Things are looking green over at MGM Resorts International: after some dicey P & L statements for the past few years, the first quarter of 2013 put the casino conglomerate in the black. They can applaud performances by their Las Vegas Strip CityCenter development,which pulled in an all-time earnings record, and its Macau cash cow, which similarly outperformed any previous first quarters in January through March of this year.
MGM reported net first-quarter income of $22.6 million on revenues of $2.54 billion  compared to a first-quarter loss of $203.3 million on revenues of $2.47 billion for the same time period last year. An impressive turnaround indeed.
MGM Resorts Chairman and CEO Jim Murren was understandably full of puffery about the turnaround in earnings profile (no doubt calculating his own raise for next year); Murren's issued statement on the achievement noted that "our first quarter 2013 results are the best we have reported since the beginning of the downturn [read "financial avalanche and freefall"] five years ago, led by improved results at our Las Vegas Strip resorts."
CityCenter Pulling Its Weight
Turns out CityCenter is worth its weight in gold for MGM; it brought in $93 million for the quarter, which is triple the $32 million it did for same time period last year.  Contributing to the upturn were the center's many upscale components, including its kingpin casino Aria, Vdara (its non-gaming yet chic hotel/spa entry), the luxury retail and dining enclave known as Crystals, and its second non-gaming entrant in the la-de-dah hotel entries, the uber-posh Mandarin Oriental.  Net revenues for that group of entities was up 32 percent from 2012, to $315.1 million.  Showing that the economy continues its slow climb upwards out of the black hole, occupancy rates at both Aria and Vdara improved; Aria up 2+ percentage points, to 89 percent, and Vdara up 4+ percentage points to 85.7 percent.
In a victory interview after the report's release, Murren noted "Las Vegas is nicely recovering," and pointed out that future contributing factors to Vegas' improved numbers could be a new MGM Grand nightclub, Hakkasan, and several major special events, including a Floyd Mayweather-Ruben Guerrero boxing match, and a Rolling Stones concert at the MGM Grand.  Beyonce and Justin Bieber also have concert dates in the works. We understand Beyonce, but isn't Bieber a little young for a high-roller demographic? Guess that's why we didn't have as good a first quarter as MGM Resorts; we're not clever enough to understand these things.
Macau Continues to Dazzle
MGM China, always one to shake its moneymaker at MGM, kept on keeping on in Macau, the world's most lucrative gambling destination anyway.  It earned net revenues of $748 million, up 6 percent from first quarter 2012, and both table games and slots hit the jackpot with jumps in profits that equalled 26 and 19 percent, respectively.
It's Good to Be Green
With a $100 million New York City-style park being designed as a Monte Carlo – New York New York entr'acte, and a 20,000-seat arena MGM is building for 2016 completion, not to mention new resorts being planned for Massachusetts, Maryland, Toronto, and Macau's chi-chi Cotai Strip, we'd say MGM's green future is looking pretty emerald in shade.