MGM China Doles Out $47 Million to Shareholders, More in Store for 2018
Posted on: May 28, 2018, 12:00h.
Last updated on: May 28, 2018, 10:26h.
MGM China Holdings Limited announced last week that shareholders would be receiving a total of $47 million in dividends for 2017, an amount that was significantly lower than what investors took home the year before.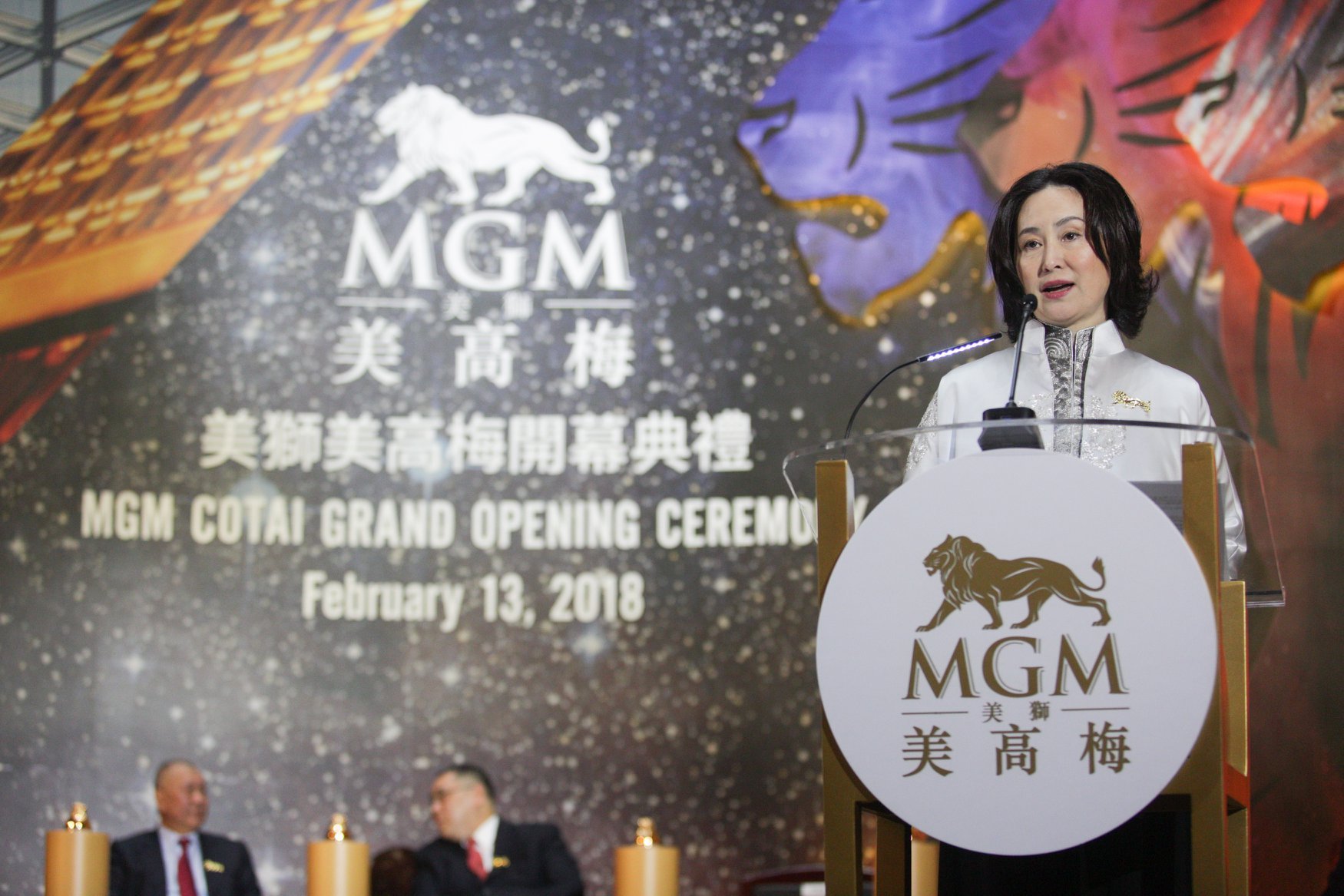 Shareholders received a dividend of HKD0.097 (about 1.2 cents in US dollars) per share. That's down nearly 40 percent from the HKD0.160 ($0.02) per share they got following the company's 2016 performance.
MGM Cotai Should Bolster Bottom Line in 2018
That distribution of funds amounted to about 35 percent of the profits made by MGM China in 2017. While those profits were down from 2016, that was mostly due to the firm's investment in its latest Macau property. And if analysts are correct, the company's shareholders could be in store for a big return on that investment for 2018.
That's largely due to the opening of MGM Cotai. While it was originally meant to be opened in late 2017, months of delays pushed the resort's launch to February 2018.
According to Japanese brokerage Nomura, that could mean a big increase when those distributions come around again next year. Nomura predicted the increased dividends well before the opening of the new casino, when it was still expected to open in the fourth quarter of 2017. But the early 2018 launch should still make this a banner year for MGM China – and a profitable one for their shareholders.
Last year, Fitch Ratings predicted that MGM China should generate somewhere around $700 million in earnings (EBITDA) in 2018, with MGM Cotai itself contributing $220 million.
The late start could lower that number slightly, but the resort is still expected to add plenty to the company's bottom line.
Profits Likely to Flow to Shareholders
Given MGM Resorts' current plans, this would also mean a bigger return for their shareholders. In last May's note, Nomura pointed out that the only major investment being considered by the firm was a potential expansion into Japan, meaning that the company could instead funnel additional profits right back to their shareholders.
MGM Resorts International is the majority owner in MGM China, owning 56 percent of the company. The Macau-based subsidiary has one of the six gambling licenses in the territory, under which it operates both the new MGM Cotai as well as the existing MGM Macau.
Returns from the new resort could increase even further, as MGM has more expansion planned for their new Cotai resort. While the property already contains about 1400 rooms, MGM China CEO Grant Bowie told GGRAsia that a timeline is in place for the addition of another hotel tower to the facility.
While Bowie said that the exact timeline on the tower could depend on how the Macau market develops and necessary government approvals, construction was expected to begin "sometime in the next three years."
"When we first announced the project, nearly six years ago, we actually indicated even at that point in time that we would build future expansion into it," Bowie told GGRAsia.
So far, the Cotai property seems to be pulling its weight. In April, MGM China reported a 26 percent increase in year-over-year revenue with only "minimal cannibalization" of MGM Macau's existing business, confirming that the second resort was pulling in new customers for the company.