Wisconsin Indian Tribe Says It Won't Pony Up $1 Million Casino Payment
Posted on: March 8, 2017, 06:00h.
Last updated on: March 8, 2017, 03:41h.
The Wisconsin Stockbridge-Munsee Indian Tribe is making good on its threat to hold back a nearly $1 million casino payment due to the state. The due date for the money is June 30 and the group has said it will not be paid.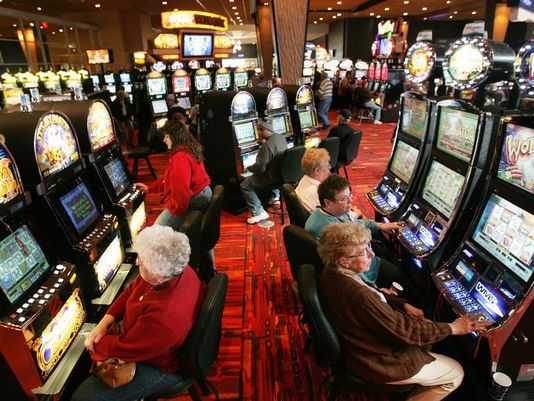 The tribe is upset because another operation, the Ho-Chunk Nation, has plans to expand its casino in Wittenberg, about 15 miles from the Stockbridge casino, which it believes will impinge on the group's revenues.
We have tried to resolve these issues directly," said Shannon Holsey, president of the Stockbridge-Munsee Tribal Council, in a statement. "Now we are being forced to pursue all legal remedies available to protect our 1,200 tribal members, hundreds of employees, and the various local organizations who rely on our support."
Competition for customers is fierce in Wisconsin and several disagreements over issues have been a problem for Republican Governor Scott Walker and his staff.
Expansion Possibly Devastating
The two gambling sites are less than 30 minutes away from each other, but are currently comparable and attract different clientele.
That was until the Ho-Chunk unveiled plans last August to expand. When finished, the number of slot machines would grow from more than 500 to nearly 800, add an area with high-limit gambling, as well as an 86-room hotel and 84-seat restaurant and bar.
This proposed renovation has not been well-received by the Stockbridge group. And that has a lot to do with money.
A recent market study funded by the Stockbridge concluded the tribe would lose more than $22 million a year if the Ho-Chunk group completes the plans for its resort. Gambling revenue is the main source of money the tribe uses to provide services for its people.
Alleged Breach of Arrangement
The association also claimed that the proposed construction violates an agreement with the state that such an extensive upgrade is not allowed for what is supposed to be a "secondary" casino. They further argue that the land on which the expansion is proposed to go isn't eligible for a casino of any type under federal law.
But Wisconsin disagrees with that contention, and has sided with the Ho-Chunk, much to the dismay of the Stockbridge. Dennis Puzz, general counsel for the tribe, told the Milwaukee Journal Sentinel that the Stockbridge tribe had no other option than to withhold payments due, but said it would also seek mediation, arbitration, or a federal judge if the issue isn't resolved.
"This is only one part of our strategy and one part of an effort to communicate to the state that this is of grave concern to the Stockbridge and other tribes," Puzz said.
Similar Guides On This Topic