As Macau Recovers, Hong Kong's Casino Investors Pinnacle on Forbes Asia's "Richest" Rankings
Posted on: January 18, 2017, 06:00h.
Last updated on: January 18, 2017, 02:05h.
Nothing says you've made it like hitting any Forbes "Richest" list. And now Hong Kong casino investors and owners are showing up on the Asian edition of that iconic list, thanks to a stabilization of Macau's gaming outlook and optimism about planned future resorts.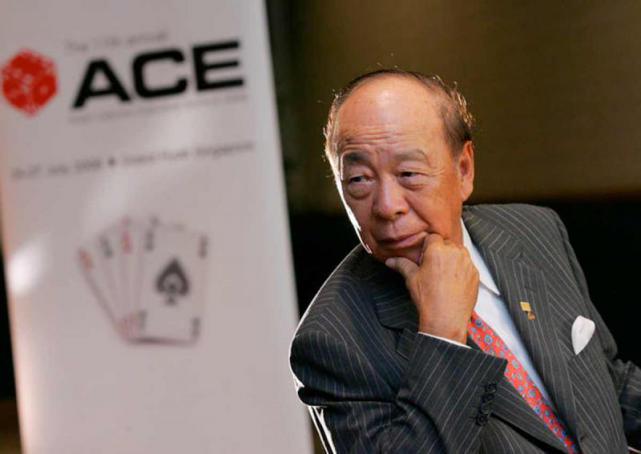 Published in the January issue of Forbes Asia, Hong Kong's 50 Richest People rankings include four individuals who primarily made their fortunes off of the gaming industry. Previous editions of the list showed the "who's who" of Asian gambling falling, due to China's hampering of VIP bankrolls. But with Macau's casino vistas seemingly rebounding, or at the very least stabilizing, personal fortunes are once again on the upswing.
There are four billionaires on the list, but three stem from 95-year-old Stanley Ho's casino empire and are related to the gambling tycoon.
"Boosted by U.S. casino moguls Sheldon Adelson and Steve Wynn opening new integrated resorts in Cotai . . . Macau casinos broke a 26-month losing streak in August and finished 2016 with five straight winning months," Forbes wrote.
Hong Kong is home to 50 billionaires, including six with at least $10 billion.
With a vault of over $30 billion, Li Ka-shing takes top billing. He is the chairman of CK Hutchison Holdings, a diversified conglomerate that invests in ports and owns the AS Watson Group, the world's largest health and beauty retailer.
#6 Lui Che Woo ($11.2 Billion)
At the top of the Hong Kong casino rankings is Lui Che Woo. The founder of Galaxy Entertainment made one of the biggest jumps on the list in 2016, as his wealth blossomed 40 percent, according to Forbes' calculations.
The hotel and casino operator owns six casinos in Macau, and recently completed phase two on the Galaxy Macau property. Three additional phases, estimated to cost upwards of $70 billion, are planned.
#15 Pansy Ho ($4.3 Billion)
MGM China's biggest stockholder is the second-richest gaming financier in Hong Kong. Pansy Ho, one of 17 children of billionaire Stanley Ho, now has more money than her father, who was once nicknamed the "King of Gambling."
Pansy heavily invested in MGM's Macau operations, and with investors bullish over the past year on the company's upcoming Cotai resort, her wealth has soared.
#18 Angela Leong ($4 Billion)
Pansy Ho's stepmom follows closely. Stanley's fourth wife Angela Leong oversees her husband's casino holdings company.
Stanley began slowly giving control of his empire to his children and wives after suffering a stroke in 2009. Ho held a monopoly on gambling in Macau for decades, until the city began issuing licenses to additional operators in 2002.
Today, Ho and Leong still own 14 gambling venues in Macau.
#42 Lawrence Ho ($1.43 Billion)
Pansy's younger brother Lawrence Ho also made the "wealthiest people in Hong Kong" list. But compared to last year, the chairman and CEO of Melco International Development actually saw his wealth weaken.
Lawrence paid a price for the volatility surrounding his company's stock price, after he tried to be proactive in appealing to the mass market in Macau over the VIP high rollers. But at the conclusion of 2016, it was the latter who ultimately fueled the city's recovery.
Regardless, the billionaire's 2017 outlook is bright, as Macau turns the page to its latest chapter.
Similar Guides On This Topic