Louisiana Riverboat Casinos May Be Headed Ashore on Gaming Task Force Recommendation for Law Change
Posted on: January 16, 2018, 06:00h.
Last updated on: January 16, 2018, 05:07h.
Fifteen Louisiana riverboat casinos might be invited inland should recommendations proposed today by the state's Riverboat Economic Development and Gaming Task Force be enacted as law later this year.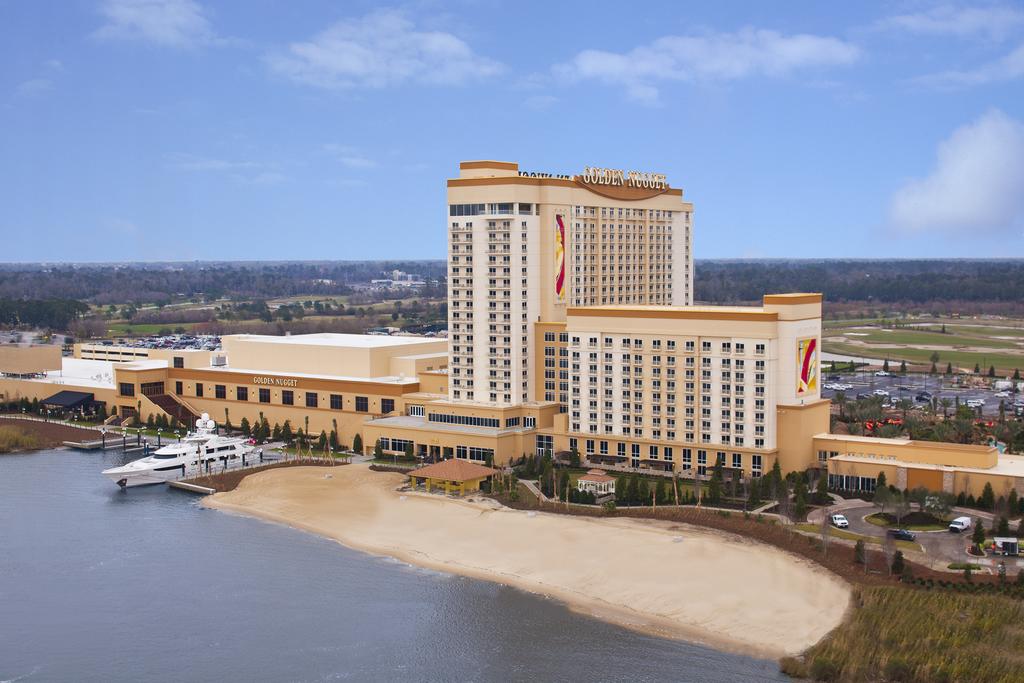 In an effort to remain competitive as land-based gaming expands in neighboring and nearby states, Louisiana lawmakers are mulling whether to amend its 27-year-old riverboat law. On Tuesday, an 11-member legislative task force, consisting of both state house and senate members, voted to end Louisiana's longstanding requirement that its casinos be on waterways.
State Sen. Ronnie Johns (R-Lake Charles) said he will assemble a draft bill and introduce the legislation to the upper chamber when the legislative session begins on March 12.
"There will be some opposition but the legislature as a whole realizes the impact this industry has on our state's budget," Johns told The Advocate.
Under the longstanding law, riverboat casino floors are limited to 30,000 square feet. The "boats," which are almost all stationary, must still have a functioning operating system and paddle wheel.
The exception is Harrah's New Orleans, which was permitted to be built on land through a special statute. The biggest gaming revenue generator in the state, Harrah's casino floor spans 115,000 square feet.
Unsurprising Changes
Johns' bill is expected to allow riverboats to move ashore, but remain within 1,200 feet of their berth water. At just under a quarter-mile, that will prevent casinos from moving closer to nearby cities and towns.
The legislation would additionally lift the square footage cap in favor of a 2,635 gaming positions ceiling.
However, the task force opted against addressing sports betting, despite the US Supreme Court's upcoming potential repeal of a federal ban that was crafted about the same time as Louisiana's riverboat law. Numerous states across the country are taking steps to create regulations in preparation for the ending of the wagering prohibition, but at this time, Louisiana lawmakers are waiting it out on the sidelines.
Legal Upgrades
The Louisiana gaming task force believes the state must take action to ease some of its seemingly antiquated gaming laws in order to keep investments from casino operators coming.
Though commercial gambling remains outlawed in Alabama and Arkansas, both states have recently considered welcoming casinos. In Mississippi, riverboat operators called on state lawmakers last fall to consider ending the water requirement.
Recent hurricanes, dating back to Katrina in 2005, to last year's active season that saw Hurricane Nate batter the Gulf Coast, and casinos operators in the region are understandably looking for a bit more stable footing.
Tilman Fertitta, whose Landry's owns Golden Nuggets in Mississippi and Louisiana, has been helping lead the conversation. The billionaire appeared before the Louisiana Gaming Task Force last summer and called on the lawmakers to ease its regulations.
"Let's not kid ourselves, that barge is concrete. It's not going anywhere," Fertitta explained, citing annual barge inspections that cost around $100,000.
Fertitta told the task force he's spent $10 million to comply with moored barge laws.