Liverpool Wins EPL After City Falls at Chelsea, 30-Year Wait Over
Posted on: June 26, 2020, 03:44h.
Last updated on: June 26, 2020, 10:07h.
It took 30 years, plus a 100-day lockdown. But Liverpool is, at last, once again the champion of England. The Reds' hold on the English Premier League title became mathematically unassailable at around 9:50 p.m. local time on Thursday, when closest rivals Manchester City lost 2-1 at Chelsea.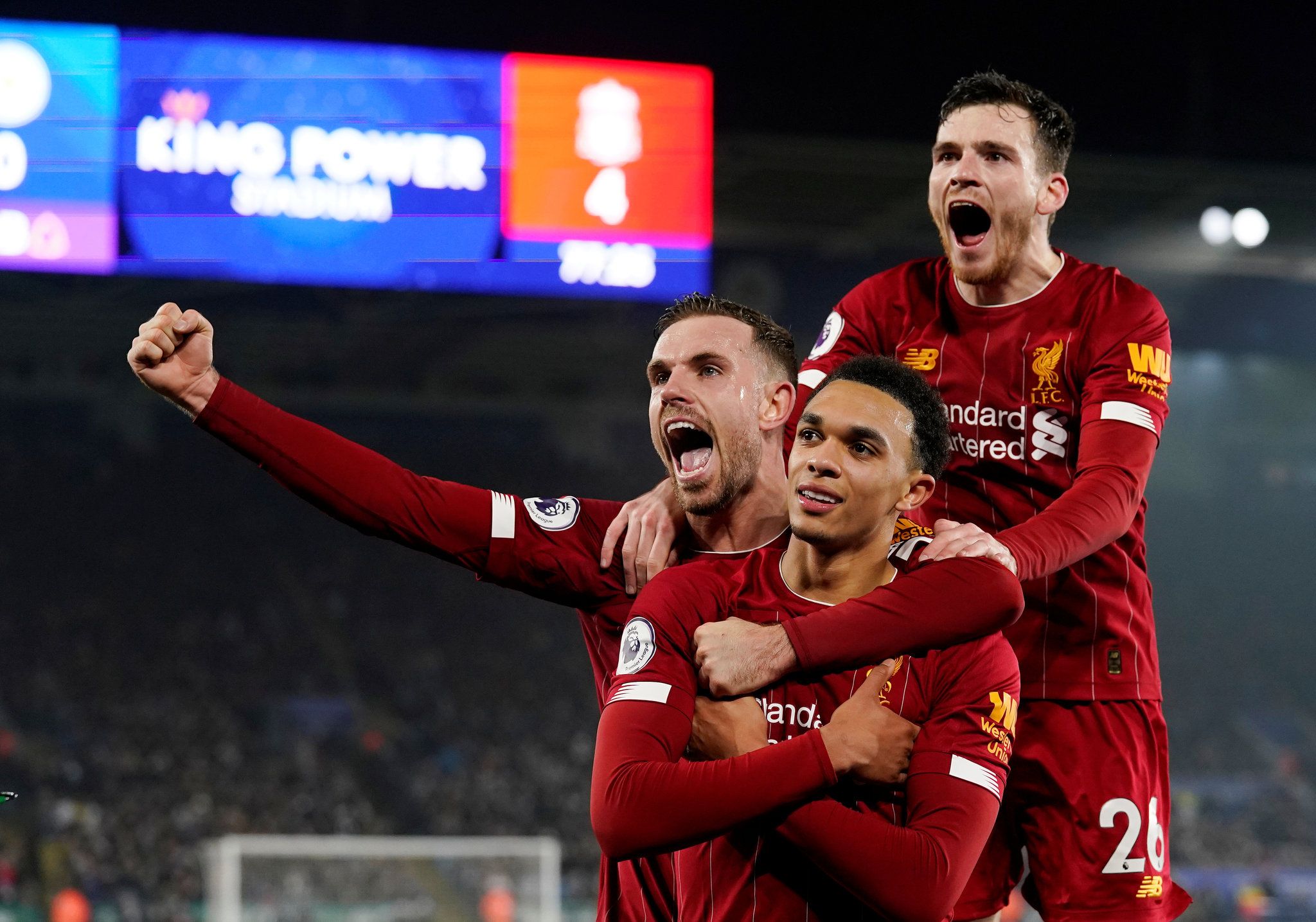 City had to beat Chelsea to keep alive slim hopes of catching the league leaders but conceded a late penalty at 1-1 when Fernandinho cleared the ball off the line with his hand and was red-carded. Willian duly converted from the spot, and the ten-man City, the defending EPL champion, could muster no response.
But for many, the league was already over long before it was halted on March 20 as the coronavirus pandemic took hold in the UK, with Liverpool 25 points ahead.
In fact, bookmaker Betway had seen enough by November, when it began paying out outright bets on Liverpool with just a third of the season played. By March, most sportsbooks were offering 1/1000 (-100000) on a Liverpool win, meaning you would have to stake a thousand to win a measly dollar.
Thunderstruck 
"I have no words," an emotional Liverpool manager Jurgen Klopp told Sky Sports last night. "It's the best thing I can imagine and more than I could have ever dreamed of. It's unbelievable. Much more than I ever thought would be possible."
"Becoming champions with this club is absolutely incredible," he added.
The German has transformed the fortunes of a team that dominated English soccer in the 1980s  since his arrival at Anfield four-and-a-half years ago.
The 97 points the team amassed in the 2018-19 season was the third-highest of any team in EPL history. But incredibly, it wasn't good enough. City's 98 points were the second-highest in EPL history, and the Sky Blues clinched the title in the final game of the season.
Surprising Odds
Liverpool began the 2019-20 season as the second favorite, behind City, but soon leapfrogged its rival with an indomitable spirit combined with a scintillating, clinical play that saw the team lose just once in 31 games.
It's the earliest EPL victory by matches played, but because of the strange circumstances of this season, the latest by date.
Despite this extraordinary achievement, Liverpool is not the bookies' favorite to win the league next season. Early odds favor City at 6/5 over the Reds' 11/8. Maybe that's because historically, it has proved difficult for teams to retain the EPL title.
That sounds like a challenge for Liverpool and a tempting prospect for bettors and sports fans.