Las Vegas Woman Arrested for Decapitating Boyfriend After Facing Child Abuse Charges
Posted on: October 25, 2023, 01:06h.
Last updated on: October 25, 2023, 03:18h.
A Nevada woman is accused of killing and decapitating her on-again, off-again boyfriend and later throwing his head in the garbage. Two days after the crime, she appeared in court for an unrelated child abuse hearing where she told the judge she wasn't abusive, news reports revealed this week.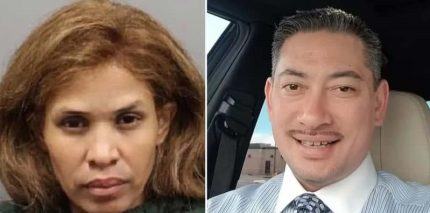 Devyn Michaels, 45, appeared in court on an unrelated child abuse case on August 9 involving her eight-year-old daughter, according to Las Vegas TV station KLAS. During that hearing, she told the judge she "wasn't an abusive person."
The alleged abuse came to light after a childcare facility employee reported to police the girl had bruises on her legs. The girl told the employee she had received a "whooping" from her stepfather, according to KLAS. Her daughter also reportedly told her teacher that her mother gave her a "whooping" for having apple juice.
During the investigation, Michaels admitted to an investigator she spanked the girl and struck her with a belt, according to KLAS.
Judge Mary Kay Holthus sentenced Michaels to one year's probation for the October 2022 case.
But police had just breached the tip of the iceberg. The same day of the child abuse trial, police began their search for a suspect in the gruesome decapitation case and by August 15, they had enough evidence to arrest Michaels for the killing and beheading of Johnathan James Willette, 46.
Crime Scene
Police now believe Michaels took Willette's severed head from the Henderson crime scene, placed it in a car, and drove to her Las Vegas residence where she threw it away in the garbage, according to news reports.
A trash collection service likely picked it up with the rest of the garbage. The head is still missing, KLAS reported this week. A meat cleaver was taken from Willette's residence at the time of the murder. It is yet to be located.
When police arrived at the crime scene, officers also noticed that "smoke" was rising from the headless body. During the visit, police discovered that Michaels may have applied bleach and ammonia to the corpse.
Willette's headless body was discovered by his mother on a bed in his Pala Dura Drive home on August 7. Michaels didn't live at the Pala Dura Drive residence, but she and Willette reportedly planned to move into the location together.
Michaels Confesses to Injuring Partner
During their investigation, police also discovered that Willette ordered Michaels to perform a sex act on him while the two were in his residence on the night of the murder. She refused before allegedly killing him.
Michaels later told officers that she struck Willette on the head with a wooden stick while the two were on the bed. She did not confess to the decapitation but told officers she just wanted to injure him sufficiently so he would need to go to a hospital, according to KLAS.
Last week, Judge Holthus revoked Michaels' probation for the child abuse charge. She now must serve one year in jail.
Another Plot Twist
In another twist to their relationship, Michaels was married to Willette's son, and the two lived together, KLAS reported. She claims she married the son because of unspecified "medical reasons."
Willette also was identified as the father of Michaels' children, according to KLAS. The two reportedly had two daughters.
Michaels claimed that Willette was abusive to her and a child, the Las Vegas Review-Journal reported. Michaels also claimed Willette would watch as a child of his was in the shower, according to KLAS.