Caesars Palace Murder Defendants Will Face Jury Trial
Posted on: August 30, 2023, 10:46h.
Last updated on: September 1, 2023, 02:17h.
The two women arrested for a Caesars Palace Las Vegas murder in May have pleaded not guilty to charges. They opted for a jury trial.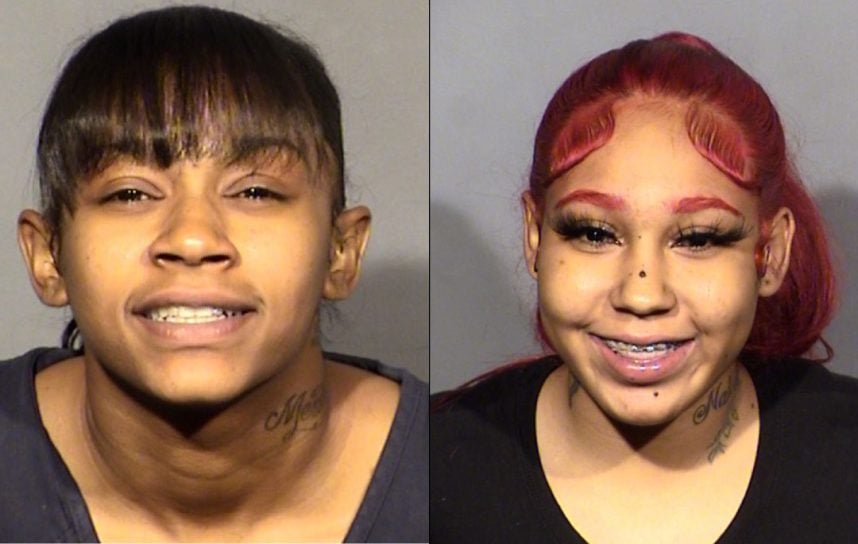 On Wednesday, Las Vegas Judge Tierra Jones scheduled a joint trial for Erika Covington, 20, and Arionna "Ari" Taylor, 21, for next June. The pair were indicted for murder with the use of a deadly weapon, robbery with the use of a deadly weapon, burglary while in possession of a firearm, and kidnapping, according to Las Vegas TV station KLAS.
The victim, Bryan Altamirano-Solano, 25, was killed in a Caesars Palace hotel room on May 15. He died from a single gunshot to the left chest, according to an autopsy released by the Clark County coroner's office. The death was ruled a homicide.
The two women were booked on May 17 and remained in custody in the Clark County Detention Center as of Wednesday.
Caught on Tape
The trio initially met at about 2:14 a.m. in Caesars Palace's valet area before they walked into the hotel.
Surveillance video shows Altamirano-Solano holding hands with his two would-be killers, according to KLAS. The trio went to his fifth-floor hotel room at about 2:35 a.m. on May 15. Altamirano-Solano had a brown bag with him. Half an hour later, the two women were seen running in a hotel hallway. One of the suspects had taken the same bag.
The women then went to the Linq Hotel, where they got into a white sedan, which was stolen on April 11, according to Las Vegas TV station KTNV.
At about 11:30 a.m., a housekeeper entered Altamirano-Solano's room at Caesars Palace. She discovered his lifeless body and notified security staff.
Social Media Leads to Arrests
When police searched the room, they found a cartridge casing with the headstamp "HORNADY." The casing was linked to a May 10 Las Vegas domestic violence incident on South Pecos Road. Taylor was a victim in that crime, the Las Vegas Review-Journal reported.
The bullet used to shoot Altamirano-Solano matched the casing from the domestic violence incident, according to Las Vegas TV station KVVU.
The two suspects were identified through photos on Taylor's Instagram account, hotel surveillance video, and the casing. In a later search of a local residence, police seized a Glock magazine and the clothes they believe the two women wore at the hotel.
Covington told police she wanted to speak to a lawyer after she was asked about what took place in the hotel room, KLAS reported. Taylor claimed to have a poor memory after a car accident and was unable to tell police what happened in the hotel room, authorities said.
The Caesars Palace room was registered to a third, unnamed woman. She and Altamirano-Solano met at the hotel room that night after getting introduced through an app. The two had sex together in the room. By 1:30 a.m., he walked her out to her car.