Las Vegas Sands Dividend Damned by Coronavirus, Adelson Says Balance Sheet Is Strong
Posted on: April 16, 2020, 11:23h.
Last updated on: April 17, 2020, 11:10h.
Las Vegas Sands (NYSE:LVS), the largest US gaming company by market value, is suspending its dividend, citing the adverse impact the coronavirus outbreak is having on integrated resort operations.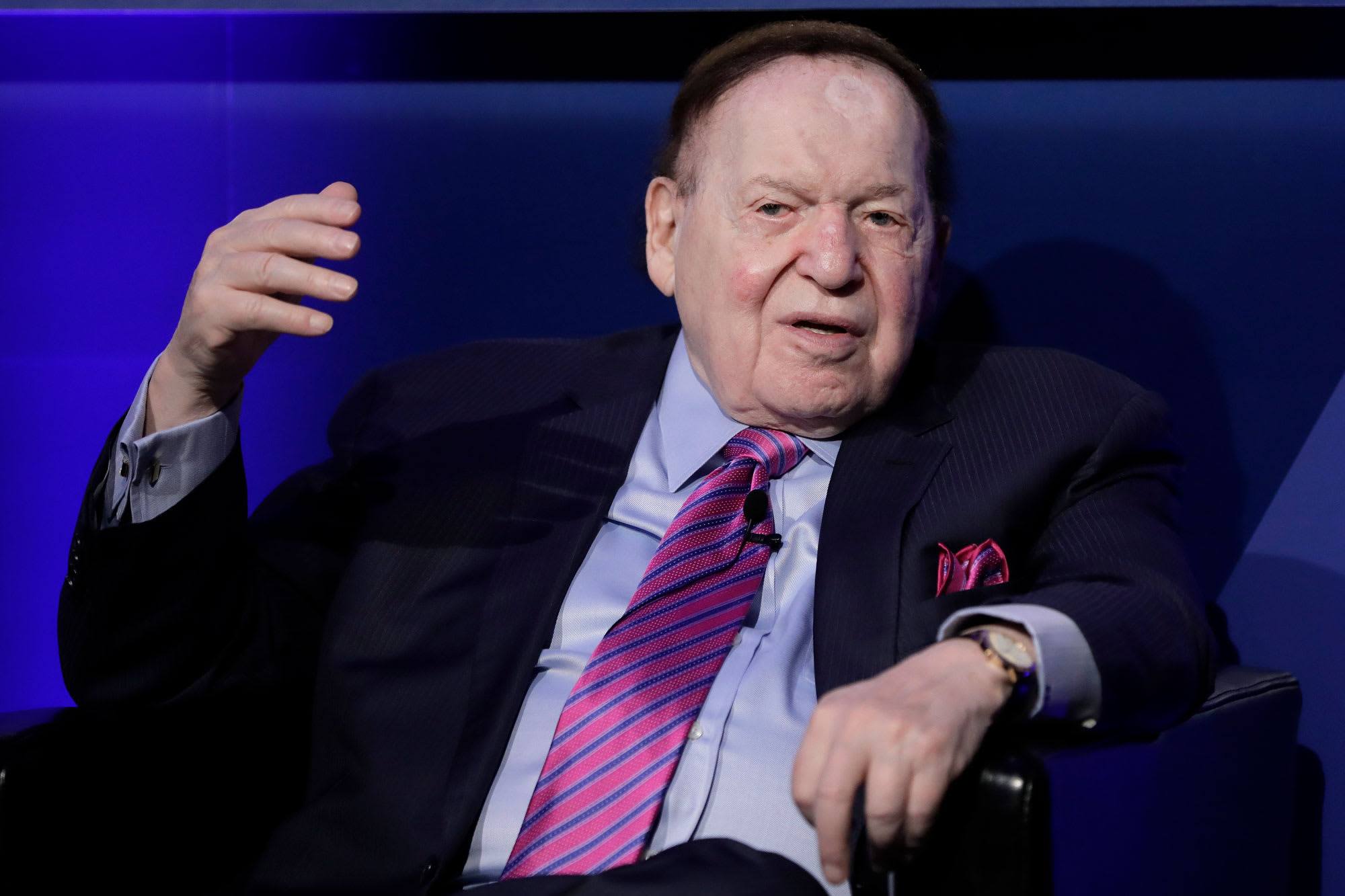 The Venetian and Palazzo operator is the second domestic gaming company to halt its payout, following Boyd Gaming (NYSE:BYD) in doing so. But the LVS move could touch off a firestorm of negative dividend action in the industry, as analysts are speculating rivals MGM Resorts International (NYSE:MGM) and Wynn Resorts (NASDAQ:WYNN) could follow suit.
I know that the dividend is important to all our shareholders, as it is to me," said LVS Chairman and CEO Sheldon Adelson in a statement. "I am known for the phrase, 'yay dividends!', and I assure you that it is still my mantra. But a strong balance sheet is also a vital and necessary component to realizing stockholder value in the decades ahead."
News of the payout suspension comes less than three months after the owner of five Macau integrated resorts boosted its dividend, marking the eighth consecutive year in which that happened. At the Thursday, April 16 close, Sands stock yielded 6.88 percent.
Highlighting the Balance Sheet
While Adelson, who said he hasn't seen anything like the COVID-19 pandemic in his seven decades in business, didn't offer specific numbers, he noted the strength of his company's balance sheet. At the end of last year, the Marina Bay Sands (MBS) operator had $4.23 billion in cash on hand, and is widely viewed as one of the sturdiest companies in the industry.
"We are fortunate that our financial strength will allow us to continue to execute our previously announced capital expenditure programs in both Macao and Singapore," said Adelson.
LVS is planning to spend $2.2 billion in Macau, a market that has been punished by COVID-19. Singapore is home to MBS. In the fourth quarter of 2019, Macau and Singapore accounted for $811 million and $457 million, respectively, of LVS's $1.39 billion in adjusted property earnings before interest, taxes, depreciation and amortization (EBITDA).
Based on its 742.82 million shares outstanding and its annual payout of $3.16 a share, LVS would save $2.34 billion if it goes 12 months without delivering a dividend. Adelson and his wife, Miriam, own nearly 397 million of those shares.
Safety Net Gone
Without the dividend, LVS investors are now solely dependent on share price appreciation to drive returns, which could be a dicey prospect at a time when MBS, Palazzo, and Venetian are temporarily shuttered, and Macau revenue and visits are slumping.
Adelson said suspending the payout allows LVS to pursue strategic opportunities and that the issue will be revisited as soon as is practical.
"I commit to my fellow shareholders that we will revisit the suspension of the dividend at the earliest reasonable opportunity," he said.
LVS initially started paying a dividend in 2012 and it had more than tripled since prior to the suspension announcement.