Las Vegas Ranks 65th on Best-Run Cities List, San Francisco Ranks Last
Posted on: June 24, 2023, 08:52h.
Last updated on: June 26, 2023, 11:39h.
Las Vegas, the casino hub of the US, ranked 65th out of 149 metropolitan locations on WalletHub's recently revealed list of the best- and worst-run American cities.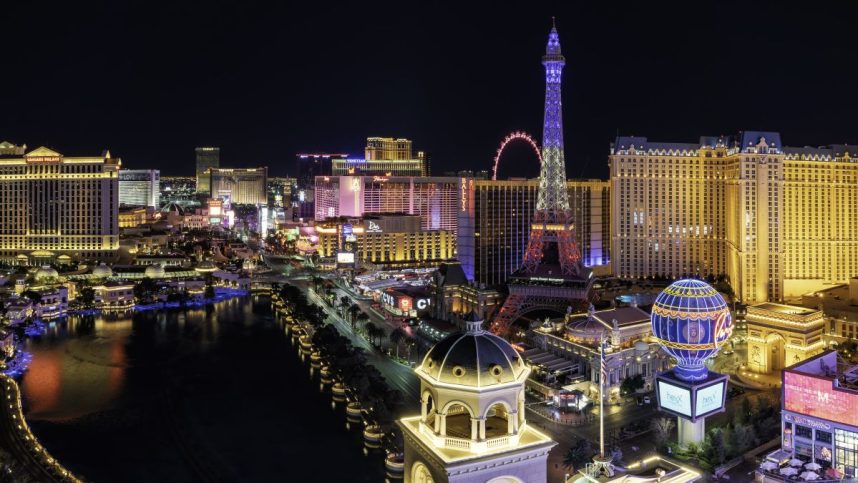 That's a decent ranking, but Sin City deserves some credit. By population, the Las Vegas metro area ranks 29th in the US, and only a small number of cities that are bigger than Las Vegas ranked ahead of it on the WalletHub list. Those include Phoenix, St. Petersburg, Fl., which is part of the Tampa Bay metro area, and San Diego.
The research firm considered two primary categories — quality of city services and per capita budget — in its rankings. On those metrics, Nevada's largest city placed 37th and 87th, respectively. Those categories provide insight into a city's operating efficiency.
But how do we measure the effectiveness of local leadership? One way is by determining a city's operating efficiency. In other words, we can learn how well city officials manage and spend public funds by comparing the quality of services residents receive against the city's total budget," according to WalletHub.
Nampa, Idaho placed on the first. Overall, Western cities were well-represented in the top 10 with six, including Nampa.
Not Much Correlation
In terms of concentration of casinos, Las Vegas is the undisputed king. But that trait doesn't appear to affect cities' scores on the WalletHub list one way or the other.
When it comes to proximity to a large number of gaming venues, the Louisiana capitol of Baton Rouge ranked 18th while St. Petersburg, which is near the Hard Rock Hotel & Casino — the largest such venue in Florida — placed 38th.
Though not to the scale of Las Vegas, Reno is a casino hub in its own right, and that city ranked 53rd on the WalletHub list. Boston, the home of Wynn Resorts' Encore Boston Harbor, placed two spots ahead of Las Vegas. But that's the only casino hotel in that city.
Several other Midwest and Southern cities that are homes to or near gaming venues placed well below Las Vegas on the list. Confirming that casinos aren't necessarily a relevant factor in how well-run a city is, Las Vegas ranked 66 spots ahead of Salt Lake City, Utah –the capitol of arguably the most anti-gaming state in the country.
Las Vegas Beats Slew of Big Names
Sin City's WalletHub ranking isn't stellar, but it's not dreadful, either. Plus, Las Vegas scored significantly better than a variety of famous cities. Those include Los Angeles (128th), Baltimore (132nd), Philadelphia (134th), Chicago (138th), Detroit (140th) and Gulfport, Miss. (144th).
When accounting for the fact that Chicago will soon be home to a Bally's temporary casino and later a permanent venue, Los Angeles is the only member of that group that doesn't have a traditional gaming venue.
As for New York, the largest US city and an aspiring casino city in its own right, it ranked 147th. San Francisco took the dubious honor of being the worst-run American city.