Bally's Temporary Chicago Casino Stirs Crime, Traffic Fears
Posted on: June 21, 2023, 01:52h.
Last updated on: June 22, 2023, 09:58h.
Last week, the Illinois Gaming Board (IGB) approved Bally's plan to build a temporary casino at Medinah Temple in Chicago's River North neighborhood. But locals are fearful the gaming venue will cause increased crime and traffic congestion.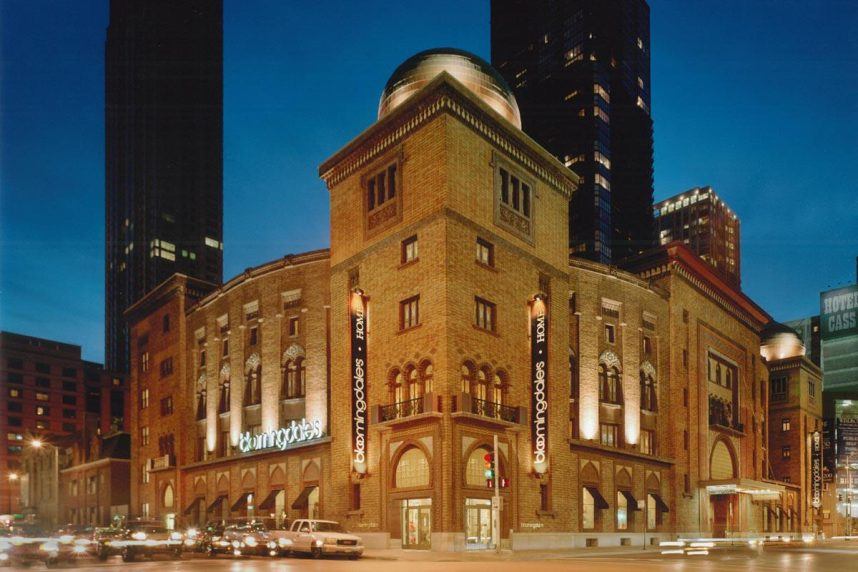 The Rhode Island-based gaming company is planning to build a $1.7 billion integrated resort — the city's first — northwest of the city's Loop downtown district. The Medinah Temple property will be used until the construction of the permanent venue is completed. Located at 600 N. Wabash Ave., the Temple has had multiple uses since being constructed 111 years ago, but has sat idle since 2020.
Still, it's in a bustling area of the third-largest US city, and residents of the area are concerned about the traffic impact the temporary casino will have. The River North Residents Association (RNRA) worries that two area neighborhoods will be forced to endure elevated congestion to accommodate the gaming venue.
It seems to be a foregone conclusion that River North and River West neighborhood streets and alleys will continue to bear the brunt of traffic gridlock for years to come," according to the group. "RNRA would like the relevant City agencies to better articulate to the public the traffic circulation routing, and methods that can be employed to deter pass-through traffic from neighborhood streets in all residential areas adjacent or near the casino site."
Local policymakers agree, and claim a traffic study previously commissioned by Bally's doesn't paint a full picture of the chaos residents could be in for.
Crime Considerations
With the opening of seemingly every new casino, regardless of location, residents express concerns about potential upticks in crime. While some studies indicate there aren't any clear links between new gaming venues and increases in crime, the concern is a relevant one for Chicago residents, because the city is afflicted with rampant crime.
According to the Chicago Police Department, the city's murder and sexual assault rates declined last year. But burglary, robbery, theft, and motor vehicle theft percentages all surged. Over the recently completed three-day weekend, 75 people were shot in Chicago, resulting in 13 deaths. Even without the presence of a casino, River North's crime rate is above the national average, but below Chicago's.
"River North experiences 13 violent crimes and 78 property crimes each year. This amounts to 4.19 violent crimes per 1,000 residents, and 25.15 property crimes per 1,000 residents. The rate of violent crime in this neighborhood is considerably lower than the average rate for this city as a whole, which is nine per 1,000 residents," according to Movoto.
Said another way, River North's crime statistics aren't perfect, but the data compare favorably with Chicago at large, and residents are concerned a casino will be a crime propellant.
Residents Want More from Bally's
When it comes to crime, residents and RNRA members believe Bally's, in partnership with CPD, is capable of keeping the block occupied by the temporary casino safe. However, they doubt the gaming company's ability to do the same across the entire neighborhood.
Some steps are being taken to ameliorate those concerns, including Bally's pledging to end outdoor events at 9 p.m. on weeknights and 11 p.m. on weekends. RNRA is also asking the gaming company to ensure the venue's bars have service hours that match those of other area watering holes, so drinkers don't simply leave a bar at closing time and head to the casino to continue drinking.
Supposedly, Bally's has plans in the works to deal with crime and traffic concerns. But the company hasn't shared those efforts with local leaders as of yet. Alderman Brendan Reilly (42nd) said he requested those plans, but has been refused on the basis that Bally's is currently trying to win IGB approval for the permanent integrated resort.