Las Vegas Crime Round Up: Deadly Shooting on Strip
Posted on: October 2, 2023, 08:31h.
Last updated on: October 2, 2023, 09:25h.
Las Vegas police continue investigating a Saturday night shooting on Las Vegas Boulevard. The victim died from his wounds.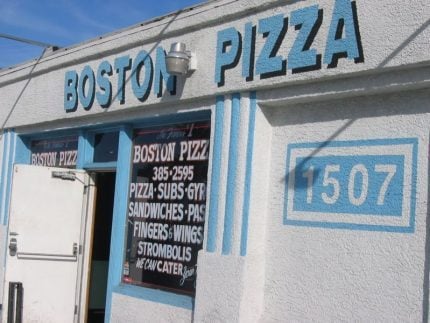 The gunfire occurred at about 11:35 p.m. near the intersection with Oakey Boulevard.
The unnamed victim was rushed to a local hospital but died shortly after arrival. 
The case was turned over to the Las Vegas Metropolitan Police Department's (LVMPD) Homicide Section. That would indicate the shooting is considered a homicide.
It's believed detectives were searching for physical evidence, witnesses, and any possible surveillance video footage over the weekend.
There have been no updates on the suspect as of Monday afternoon.
The location of the shooting was listed as 1507 Las Vegas Boulevard South. That's the address of Boston Pizza Vegas. It's unclear if the victim or assailants were inside the business or outside on the sidewalk when the incident unfolded.
Treasure Island Bartender Allegedly Stole $8K
A veteran bartender at Treasure Island Las Vegas was arrested recently for allegedly stealing over $8K from cash registers at the gaming property.
Melese Shiferaw was apprehended by Las Vegas Metropolitan Police Department (LVMPD) officers on September 22. He was charged with conspiracy to commit theft and embezzlement of more than $5,000 but less than $25,000, according to Las Vegas TV station KVVU.
Shiferaw is scheduled to appear in local court in October. 30. He admitted to improperly taking money for at least a year, police said.
Police added that casino security guards had the suspect under surveillance for at least 11 days. He worked at a bar located by the casino's pool.
He had many "void" and "no sale" transactions over two weeks at the register, police revealed.
Fake Reports, Regrets
Shiferaw also compiled a report to figure out his total sales at the end of a shift, according to police. He allegedly took the remaining money and placed it under a bank bag at least once.
In total, he allegedly stole $8,068 over 11 days.
To be honest, I messed up," Shiferaw told police officers after he was apprehended. He also admitted that he "sometimes messes up and rings some stuff by accident," and "sometimes he takes home some money by accident."
He further admitted that he took cash back to his residence. But when he realized what he had done, he returned the money during his next shift at the bar he told officers. He also told police officers he will pay back the casino whatever money authorities said he improperly took.
Treasure Island has a policy for bartenders that if there's a $20 discrepancy, the workers will get written up, KVVU reported. When the discrepancy reaches $100 or more, there can be an investigation, and the worker can even be fired, the report added.
Shiferaw has worked at Treasure Island since 2001. He has been a bartender for the last 10 years. No word if he was still employed at the bar after his arrest.