UPDATE: Gilley's at TI in Vegas Reopens After Health Dept. Closure
Posted on: September 27, 2023, 03:38h.
Last updated on: September 27, 2023, 08:20h.
UPDATE: A statement emailed to Casino.org from Treasure Island's public relations firm reports that Gilley's is "now open again and looks forward to welcoming back guests." The statement explains that "the restaurant has conducted all repairs and maintenance and has met all requirements of the Southern Nevada Health District."
---
EARLIER: The other big race in Las Vegas is the one being undertaken by Gilley's against the clock. The Treasure Island saloon has been shuttered by the Southern Nevada Health District over an "imminent health hazard."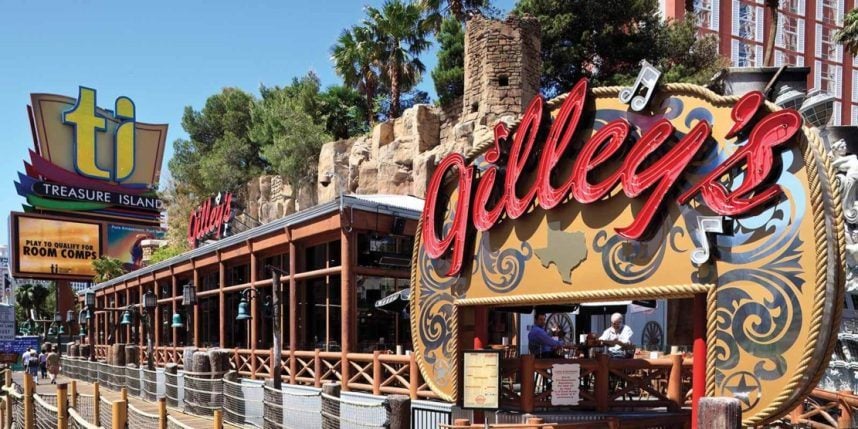 This development comes at nearly the worst possible time, with the Formula 1 Las Vegas Grand Prix only 50 days away.
According to health officials, Gilley's was closed after inspectors "observed that food was being prepared in the kitchen while construction was underway."
The Western saloon and barbecue restaurant will reportedly be allowed to reopen "when corrective action has taken place." However, this is never an immediate process, and Gilley's, situated only 30 feet from the racetrack, most likely already paid a princely sum to be a licensed race venue.
Gilley's at TI is still advertising a three-night viewing package, through Treasure Island, for $2,500. Good from 8 p.m. to 2 a.m. on November 16-18, it includes VIP credentials, a reserved table or bar seating, food stations, free drinks, and private restroom access.
Dang Expensive Mistake
As reported in July, F1 had been selling Las Vegas Grand Prix licenses to restaurants and bars along its racetrack for $1,500 per head, according to maximum fire-code occupancy.
With a reported capacity of 1,050, the fee for Gilley's would have exceeded $1.5 million. Venues that didn't comply could have their views blocked by barricades and other obstructions, including lights shined directly into their windows.
Under pressure from casino and nightclub owners, F1 blinked about a month later, lowering its licensing cost to a reported flat fee of about $50K per venue.
If Gilley's doesn't correct its health code problem in time, however, this could still amount to the costliest closure in the franchise's history.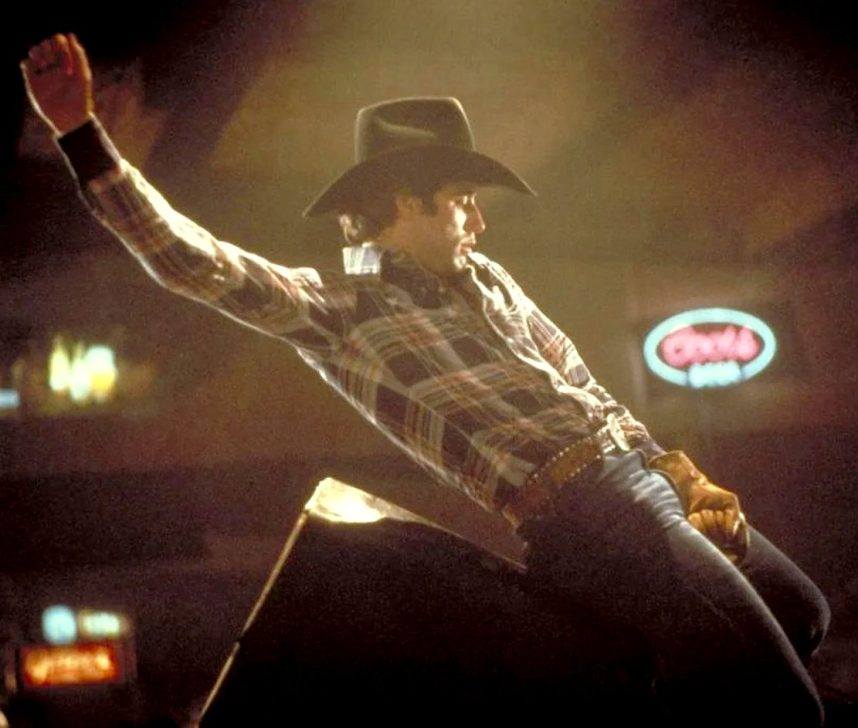 Gilley's 101
The original Gilley's was opened in the Houston suburb of Pasadena, Texas by country crooner Mickey Gilley, along with entrepreneur Sherwood Cryer, in 1971.
Gilley's gained international fame as the setting for the 1980 movie "Urban Cowboy," starring John Travolta. Its mechanical bull featured prominently in the movie, spurring a fad that lives on to this day in country bars. The saloon closed in 1989, amidst a falling-out between Gilley and Cryer.
Ten years later, when casino owner Phil Ruffin expressed interest in reviving the brand for his Western-themed New Frontier Hotel, Gilley's — mechanical bull and all — was back in the saddle on the Las Vegas Strip.
When the New Frontier closed in 2007, so did Gilley's. Ruffin revived the brand again in 2010, at Treasure Island, which he purchased from MGM, along with Circus Circus and the Las Vegas Festival Grounds, a year earlier for a reported $825 million.