Former Employees Embezzled $1M from Las Vegas Strip Headliner Terry Fator
Posted on: September 26, 2023, 04:42h.
Last updated on: September 27, 2023, 01:38h.
While Terry Fator had his hands up his puppets, two of the Las Vegas Strip headliner's former employees apparently had theirs in his pockets. Las Vegas police arrested Vincent Souza last week on a warrant, according to records obtained by KLAS-TV. They say Souza and another former Fator employee stole nearly $1 million from the ventriloquist.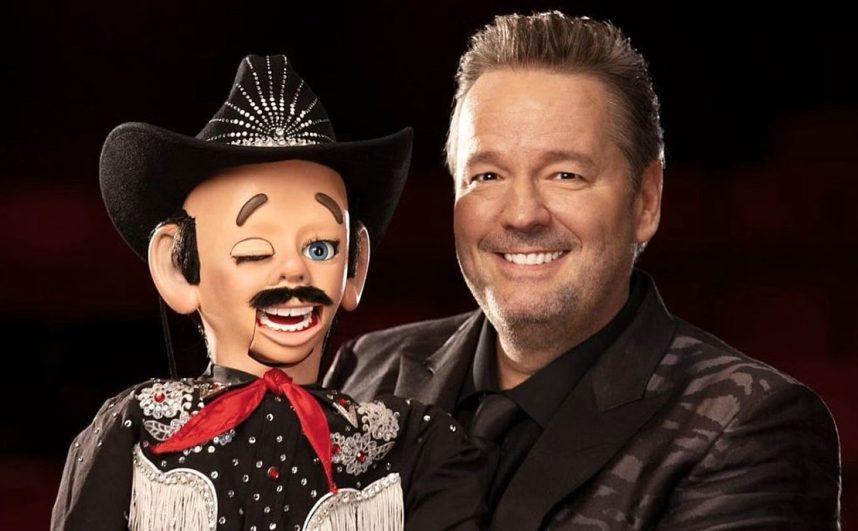 Souza, the former treasurer for Fator's company, Puppet Boy Entertainment, faces four counts of theft above $3,500. According to KLAS, he was granted a walk-through initial appearance and released without having to post bail.
Souza stands accused of embezzling the money via business credit cards and unauthorized salary increases — from $150K in 2015 to $200K in 2017.
A second former Fator employee — a payroll supervisor whose name is redacted in the documents — saw her salary balloon from $65K in 2015 to $140K in 2017. Whether she faces charges is unknown.
Fator first notified police of the theft in October 2021, two months after suing his accounting firm. That case was settled through arbitration, KLAS reported.
Former Case Dropped
Fator filed a similar complaint with the FBI, a fact previously unreported by the press. For unknown reasons, federal agents and the Nevada Attorney General's office elected not to prosecute that case, KLAS reported.
In 2022, Souza placed a security deposit on a residence in Buena Vista, Fla., using Disney Vacation Points that were fraudulently purchased using his company credit card, according to police. He also used it for a down payment on a new Telsa and paid "tens of thousands" for season tickets to the Vegas Golden Knights.
In 2020, according to police, Souza fired Fator's entire office staff, including himself, over concerns that the company "was no longer financially solvent." That same year, Souza used the company credit card for a vacation to Hawaii, which was unauthorized, along with trips to Europe and Disneyland.
Plead for Innocence
"Mr. Souza is presumed innocent, and I believe will remain as such," Souza's attorney, Jack Buchanan, said in a statement to KLAS. "Our investigation is just beginning into allegations that span multiple years, and because of this, we anticipate once all legal measures and an accounting is exhausted, Mr. Souza will be vindicated."
Souza faces a preliminary hearing on Jan. 16.