Las Vegas Braces for Tropical Storm Hilary, 291 Flights Canceled at Harry Reid
Posted on: August 20, 2023, 11:39h.
Last updated on: August 22, 2023, 01:05h.
Las Vegas visitors were forced to change their plans after 291 flights bound for or departing from Harry Reid International Airport on Sunday were canceled because of Tropical Storm Hilary. The Las Vegas Valley could see between one and three inches of rain. Las Vegas could see 35 to 40 mph wind gusts at the height of the storm.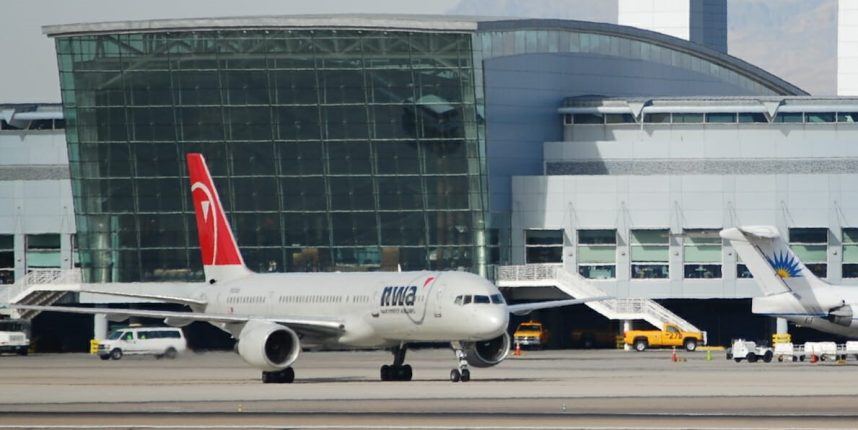 The airport also saw a high level of delayed flights, with 31 flights delayed in landing or taking off, according to Sunday morning data from FlightAware, a flight tracking service. Among the airlines most impacted was Southwest.
The culprit, Hurricane Hilary, was downgraded to a tropical storm on Sunday morning as it headed into California, the National Weather Service (NWS) reported. The NWS issued a flood watch for Southern Nevada between Saturday and Monday. Flash flooding is possible, with heavy rain and thunderstorms likely in the area.
Hilary was predicted to be "the wettest tropical cyclone in state history," according to a statement from California Gov. Gavin Newsom.
Linq Parking Garage at Risk
On Friday, Trevor Boucher, lead meteorologist at the NWS in Nevada, warned of possible flooding in Las Vegas at locations like the Linq Hotel + Experience parking garage and at some intersections, the Las Vegas Sun reported.
Nevada Gov. Joe Lombardo activated the Nevada National Guard due to the pending storm.
Ahead of Hurricane Hilary, I've made the decision to activate 100 Nevada National Guardsmen to support Southern Nevada," Lombardo said in a recent official statement. These guardsmen will be put in place to provide support to southern counties, which may be significantly impacted by flooding."
Lombardo and other federal officials also encouraged residents and visitors to prepare for the storm by stocking up on water, non-perishable food, and medicine.
"Our concerns are wide-ranging. There's a lot of different things that may happen, from flood impacts, from power outages," Marcus Coleman, a Federal Emergency Management Agency (FEMA) official, stated on Saturday.
Nevada, California Area Closings
Nevada's Lake Mead National Recreation Area was closed at 5 p.m. Saturday. It may not reopen until Monday at the earliest.
Disneyland Resort theme parks will close earlier than usual on Sunday, the theme park announced on social media. Disney California Adventure Park is closing at 9 p.m., and Disneyland Park is closing at 10 p.m. The Downtown Disney District will close at 11 p.m.
Sustained winds in California as of early Sunday were as high as 70 mph after the storm weakened from a Category 1 hurricane, CNN reported. Despite the weakening, U.S. forecasters predict "catastrophic and life-threatening" floods from the storm in the Southwest, CNN added.
In California, officials are considered that winds could knock down power lines leading to outages. As of about 7:45 a.m., Sunday, Hilary was located about 220 miles southeast of San Diego.