Nevada Gov. Joe Lombardo Selects Kirk Hendrick as Gaming Control Board Chair
Posted on: January 11, 2023, 07:11h.
Last updated on: January 12, 2023, 01:03h.
Nevada Gov. Joe Lombardo (R) has made his first major gaming decision as governor.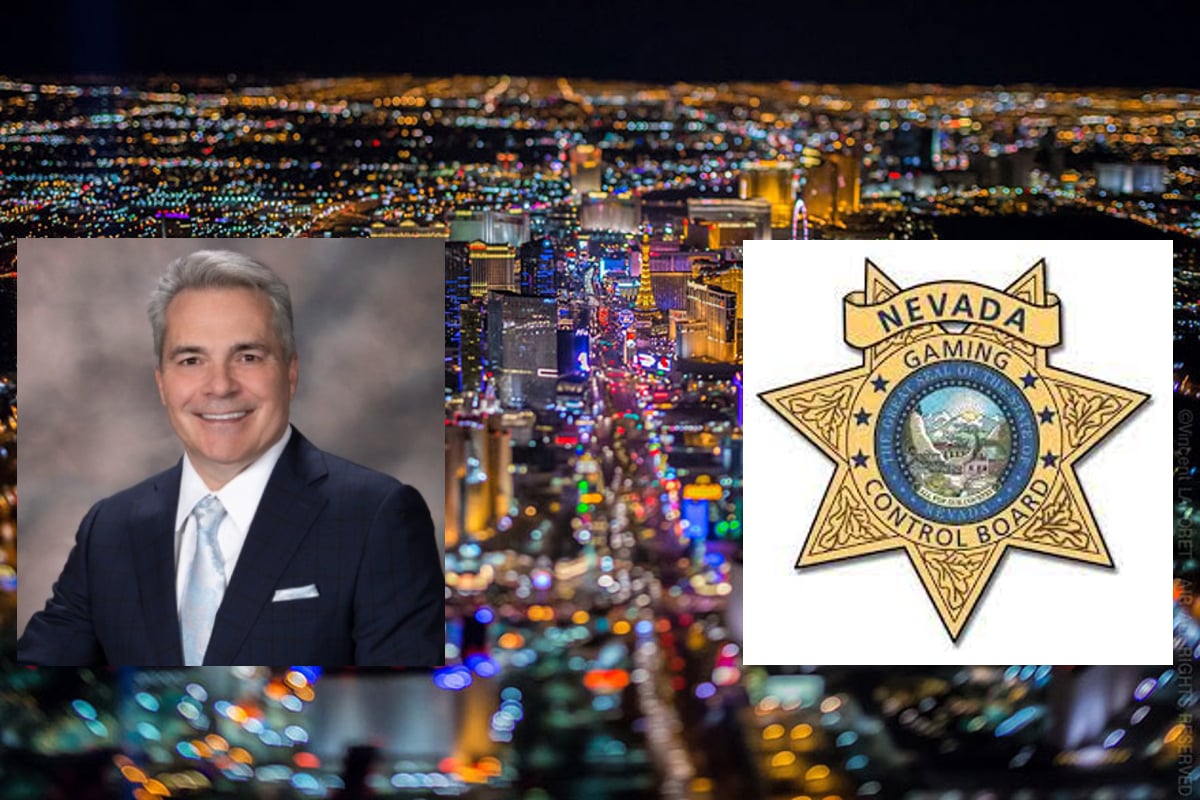 A little more than a week after taking office, the former Clark County sheriff began tending to one of the more pressing matters on his desk — filling the Nevada Gaming Control Board (NGCB).
Soon after Lombardo won the state's gubernatorial in November by beating Democratic incumbent Steve Sisolak, J. Brin Gibson announced his resignation as chair of the Nevada Gaming Control Board (NGCB). Gibson said it was his wish to pursue new professional opportunities outside of public service. Sisolak named Brittnie Watkins as the interim NGCB chair.
Lombardo announced today that Kirk Hendrick, 58, will be Gibson's permanent replacement. He will assume the role later this month.
I'm delighted to announce that I've selected Kirk Hendrick as a member of the Nevada Gaming Control Board and designated him as the board's next chair," Lombardo said in a statement. "With his sharp business acumen, outstanding legal background, and passion for Nevada gaming, I know that Kirk will excel in this critical leadership role."
An attorney by trade, Hendrick headed the state attorney general's gaming division in the 1990s. He returned to private practice in 2001 before joining the Ultimate Fighting Championship (UFC) in 2002 as general counsel.
Hendrick was promoted to UFC's chief operating officer, and later, executive vice president and chief legal officer. He departed the sports organization in 2019 to create Hendrick Sports & Entertainment.
Job Responsibilities
No industry is more important in Nevada than gaming. Casinos employ more Nevadans and generate more annual tax revenue than any other sector.
The NGCB is the agency tasked with governing all aspects of gaming in the Silver State. The NGCB consists of three full-time members, all of whom are appointed by the governor for four-year terms.
The governor designates one member as chair. The board oversees a staff of more than 400 employees.
The board has an array of functions. But its primary purpose is to protect the stability of the gaming industry through investigations, licensing, and enforcement of laws and regulations. The board is also responsible for collecting gaming taxes and fees and maintaining the public's overall confidence in gaming.
The board additionally implements policy and state laws, and routinely makes regulatory recommendations to the five-member Nevada Gaming Commission (NGC). The NGC is the final authority on licensing matters and possesses the ability to approve, restrict, limit, condition, deny, revoke, or suspend any gaming license.
NGCB Shakeup
Along with Hendrick's appointment, NGCB member Phil Katsaros today confirmed his departure at the end of the month. Katsaros' term runs through Jan. 28.
Katsaros, appointed by Sisolak in April 2019, told the NGCB during today's meeting that he would not seek another four-year term from Lombardo.
Watkins, appointed to the NGCB in April 2021, also by Sisolak, has two years remaining on her term. With Katsaros' departure, Lombardo will need to appoint another NGCB member in the coming weeks.
Being full-time state employees with critical roles, NGCB members are paid handsomely. In 2021, the most recently disclosed year, J. Brin Gibson received a base salary of $142,961. But with benefits and incentives, his total 2021 compensation package came to $243,544.