California Gov. Approves Cardroom Freeze as Tribes and Clubs Find Rare Consensus
Posted on: May 24, 2023, 06:20h.
Last updated on: May 25, 2023, 12:00h.
California's tribal operators and card clubs have squabbled for years over issues like game exclusivity, online poker, and more recently, sports betting and Prop 26. But this week, they found something they could both agree on: no more card clubs.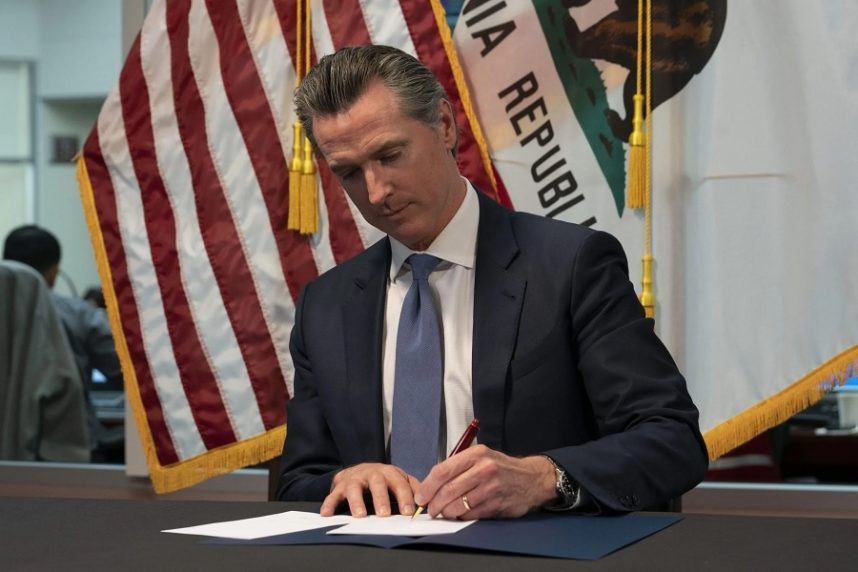 On Tuesday, Gov. Gavin Newsom signed AB 341, the state's moratorium for the next 20 years on granting new licenses for cardroom casinos.  The embargo was supported by more than 40 tribes and cardrooms in a rare moment of common ground between the state's two competing gaming interests.
The previous moratorium was established by the 1997 Gambling Control Act, which was periodically extended by the legislature for the next quarter century. But lawmakers were deadlocked on extending it by another year at the end of last year's session.
Susan Jensen, executive director of the California Nations Indian Gaming Association (CNIGA), said she feared this would unleash "the prospect of unlimited cardroom gaming expansion without properly examining the impact this expansion will have on local communities."
Perks for Small Cardrooms
The impasse in the legislature arose because the old moratorium restricted expansion for existing card clubs, as well as prohibiting the issue of licenses for new ones. Some lawmakers argued the restriction on existing clubs was depriving surrounding communities of extra tax dollars.
But AB 341 will allow existing licensed card rooms with fewer than 20 gaming tables to add up to 10 new ones over the next 20 years. They can add up to two in the first year, and up to two more every four years thereafter.
While tribal operators have fiercely resisted any kind of commercial gaming expansion, they figured this was better than the "unlimited card room expansion" foretold by CNIGA. And the card rooms were hardly thrilled with the idea of boundless competition either.
"I am happy to have brought the tribes and cardrooms together in a historic consensus that has resulted in the bipartisan AB 341 becoming law," said Assemblymember James Ramos (D-San Bernardino), who introduced the bill and is Native American.
Ramos said the new moratorium would "help ensure the vitality of the gaming industry by allowing for measured cardroom growth without over-expansion over the next 20 years."
California Games
Tribal operators have long complained that the card rooms violate tribal exclusivity on house-banked games like blackjack by offering so-called "California games." These are versions of casino-style games that take a rake from each hand while allowing players to play in the dealer position, as in a poker game.
But the tribes claim California games are too close to the Class III casino versions, and therefore violate their gaming compacts and the state constitution.
It's a sticking point that has long stymied the development of the gaming industry in California.