Ladbrokes and Gala Coral Proposed Merger Could Form Bookmaking Superpower
Posted on: June 23, 2015, 12:35h.
Last updated on: June 23, 2015, 12:39h.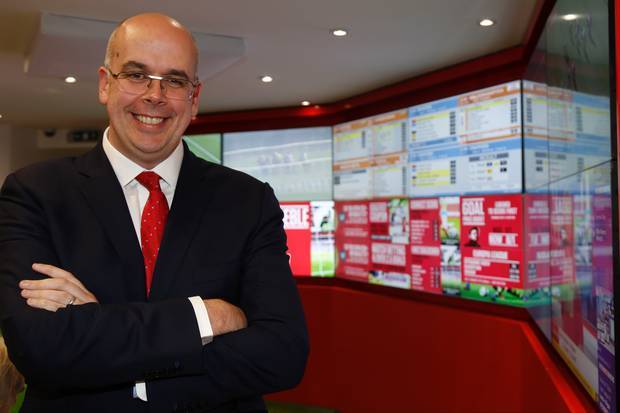 Ladbrokes and Gala Coral, two of Britain's largest betting businesses, have begun negotiations over a possible merger, which, if realized, would create a bookmaking superpower.
An alliance of the two companies would create a group with almost 4,000 high street betting shops across the UK, dwarfing the incumbent market leader William Hill, which has around 2,400 outlets.
But there's no certainty that the discussions, which center on combining Ladbrokes with Coral Retail, Eurobet Retail, and Gala Coral's online firms, will lead to an agreement, Ladbrokes stressed in a press release.
CEO Jim Mullen said that the board was still determining whether a deal would be the right move for the company.
"A merger with Gala Coral could create a combined business with significant scale and has the potential to generate substantial cost synergies, creating value for both companies' shareholders. The Board has not yet concluded whether a transaction is strategically attractive and can be delivered to shareholders on appropriate terms," Mullen said.
Digital Enhancement
However, a consolidation of the two companies' online operations may prove to be attractive to Ladbrokes. Mullen was brought in three months ago to shore up the company's digital arm, which recorded shaky results in 2014. Total online profits for the year fell over 70 percent, from £10.8 million ($16.9m) to £3 million ($4.7m), while poker reported a 31 percent fall in revenue. Online poker now accounts for just 2 percent of digital revenues, the company said.
Over all its operations, Ladbrokes reported a large fall in pre-tax profit for 2014, from £68m ($106.8m) to £38m ($59.7m). The company said that it expected to close 60 UK shops this year.
"Since becoming CEO my focus has been on a more aggressive plan to build digital scale and grow our recreational customer base across all channels, which is key to creating a more sustainable and growing Ladbrokes," said Mullen, who previously oversaw the development of main rivals William Hill's online operations. "My plans are well advanced and I look forward to presenting them to shareholders."
1998 Acquisition Attempt
Ladbrokes previously attempted to buy Coral back in 1998, but the acquisition was vetoed by the Trade and Industry Secretary Peter Mandelson. The effect of removing Coral as an important third national competitive force in the off-course betting market, would, said Mandelson, "lead to a weakening of price competition at the national level; a dampening effect on innovation; and a reduction in consumer choice."
If completed, the deal would be structured as a reverse takeover of publicly traded Ladbrokes by Coral, which is owned by private equity firms.
Shares in Ladbrokes rose 20 percent in the wake of today's news.
Most Read