North Korea Deals a Last Hand to Kim Jong Un's Casino-Loving Half-Brother, Assassinated in Malaysia
Posted on: February 15, 2017, 06:54h.
Last updated on: February 15, 2017, 09:38h.
North Korean dictator and anti-gambling hardliner Kim Jong Un's more fun-loving half-brother Kim Jong-nam was headed to Macau, presumably for a gambling junket, when he was reportedly assassinated on Tuesday at the Kuala Lumpur International Airport in Malaysia.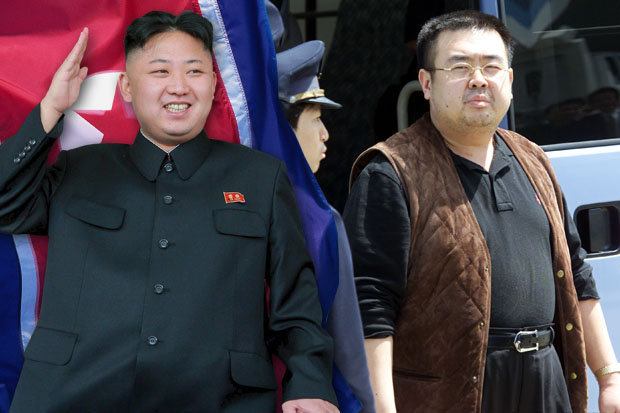 Though details of the murder are still developing, the latest reports claim two women approached the exiled North Korean, with one placing a cloth containing a suspected poison over his face. Jong-nam died on the way to the hospital at the age of 45.
Malaysian police say they've arrested one of the women, and note she's a 28-year-old holding a Vietnamese passport.
Heir Abhorrent
The oldest son of Kim Jong-iI, the notorious supreme leader of the Democratic People's Republic of Korea (DPRK), Jong-nam was well-known for leaning towards much-frowned-upon Western frivolities like casinos. None of that flew well with his famously harsh and merciless sibling-in-command.
North Korea has strict laws against gambling, as it does regarding any practice that might lead to a bit of fun or enjoyment for its citizens. There are, however, two casinos in the country that are open exclusively to foreigners. One is based in the capital city of Pyongyang, and the other is in Rason, though it's unclear if the latter remains open.
In 2015, a 29-year-old casino worker at the Casino Pyongyang allegedly jumped to his death off the building. A citizen of Macau, as only foreigners are also allowed to work in the casino, the family disputed the suicide allegations and said he was murdered for stealing casino chips.
It all points to a system of jursiprudence which, much like that in the also anti-gambling Philippines, often takes a "shoot first, ask questions never" approach to law enforcement.
Nam on the Lam
Once the presumed heir to his father's regime, Kim Jong-nam fell out of the family's good graces after he was arrested in 2001 in Tokyo for forging passport documents.
Though there was an older brother, Kim Jong-chul (who is reported to have personally spearheaded the arrest of the brothers' uncle Jang Sung-taek) Kim Jong Un was groomed as the successor to the dynasty during this time. At the age of only 17, the new leader had been found, and Jong-nam went not-so-quietly into exile.
During his banishment, the playboy spent much time in Macau, and is thought to have lived there between 2003 and 2007. Over the last decade, Jong-nam has been frequently spotted in China's special gambling zone, and was on his way there when he was assassinated this week.
In 2012, Jong-nam apparently fled Macau on suspicions that his younger half-brother was trying to have him assassinated. Hindsight is always a winning bet, and it appears now that those fears were warranted.
South Korea wasted no time in condemning its northern neighbor for Jong-nam's death.
"If confirmed, the murder of Kim Jong-nam would be an example that shows the brutality and inhumane nature of the North Korean regime," the more Westernized South Korea said in a statement. Although South Korea has had legal gaming for foreigners since the late 1960s, there remains only one legal brick-and-mortar casino for citizens to play in.