Was a Cuban Casino on Donald Trump's Mind in 1998?
Posted on: October 2, 2016, 02:00h.
Last updated on: September 30, 2016, 04:34h.
Donald Trump has denied a report from Newsweek claiming that a Cuban casino was being considered by the Republican Party presidential candidate in the late 1990s. The report implied that the billionaire's company violated the United States embargo against Cuba back in 1998, but Trump has maintained that he never made any deals in that country.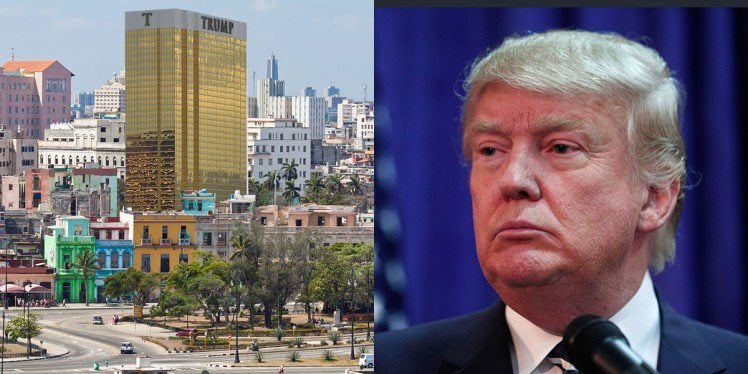 With less than 40 days until Americans enter the voting booths, hit pieces are aplenty from liberal and conservative outlets. The usual suspects are up to their old tricks, and while Newsweek's piece delivers elements of merit, it also features plenty of loose ends.   
The New York City-based weekly news magazine claims in its latest issue that Trump's hotel and casino company paid $68,551 in 1998 to an outside development firm to cover its travel expenses to Cuba. In documents obtained by Newsweek, Seven Arrows Investment & Development Corp. billed Trump Hotels & Casino Resorts for "expenses incurred prior to and including a trip to Cuba on behalf of Trump Hotels & Casino Resorts, Inc."
Since 1961, US citizens have been barred from traveling to Cuba or spending money on Cuban products. Trump's payment to Seven Arrows would have been in violation of federal law.
Worse yet, Seven Arrows seems to hint to Trump's company that claiming the expenses were related to a charitable mission would pass in the eyes of US authorities. Even if the trip was related to charity, the company would have first needed permission from the US government.
Newsweek says a former Trump executive, who spoke on the always-suspect condition of anonymity, told them the trip was to prepare the casino company for a Cuban entrance if then-President Bill Clinton loosened or retracted the trade embargo.
Trump denounced the Newsweek report saying, "I never did anything in Cuba."
Cuban Casino Crisis
Newsweek's documents showing the Trump payment to Seven Arrows does not explicitly say what the actual mission of the latter company's trip to Cuba was. The speculation is, of course, that Trump was looking to build casino in the country as lawmakers in Washington, DC, urged Clinton to amend relations with Cuba.
Clinton never released the embargo, and US companies remain absent from Cuba to this day. But nearly every major casino company in the US still has Cuba on their minds.
"Every casino executive in the United States and beyond is thinking of a plan to get into Cuba," gambling expert Bob Jarvis told the Florida Sun-Sentinel newspaper in 2014.
"It was the play land for the United States in the 1940s and 1950s, and it could be again. It's fabulous. It's going to be huge, absolutely huge," Jarvis said in language that ironically sounds like Trump today discussing his southern border wall.
President Obama has taken steps to reestablish a more cordial relationship with Cuba.
In 2015, the US State Department rescinded Cuba's designation as a state sponsor of terrorism. Obama also reinstated the US Embassy in Havana.
Florida Impact
The Sunshine State is once again a key swing state in the presidential election. And to win Florida, candidates must appeal to the Cuban-American populations who have fled Cuba's regime and the Castro dictatorships.
In the crucial county of Miami-Dade, 72 percent of Republicans identify as Hispanic, and nearly all say they're Cuban-Americans.
"The (Newsweek) article makes some very serious and troubling allegations," former presidential candidate and Florida Senator Marco Rubio (R) told POLITICO. "I will reserve judgment until we know all the facts."