Galaxy Entertainment Billionaire Founder Lui Che Woo Confident on Boracay Island Casino
Posted on: August 27, 2018, 03:00h.
Last updated on: August 27, 2018, 02:00h.
Galaxy Entertainment founder and CEO Lui Che Woo isn't backing down to controversial Philippines leader Rodrigo Duterte. The 89-year-old billionaire recently spoke with CNBC where he covered a host of topics related to his gaming empire.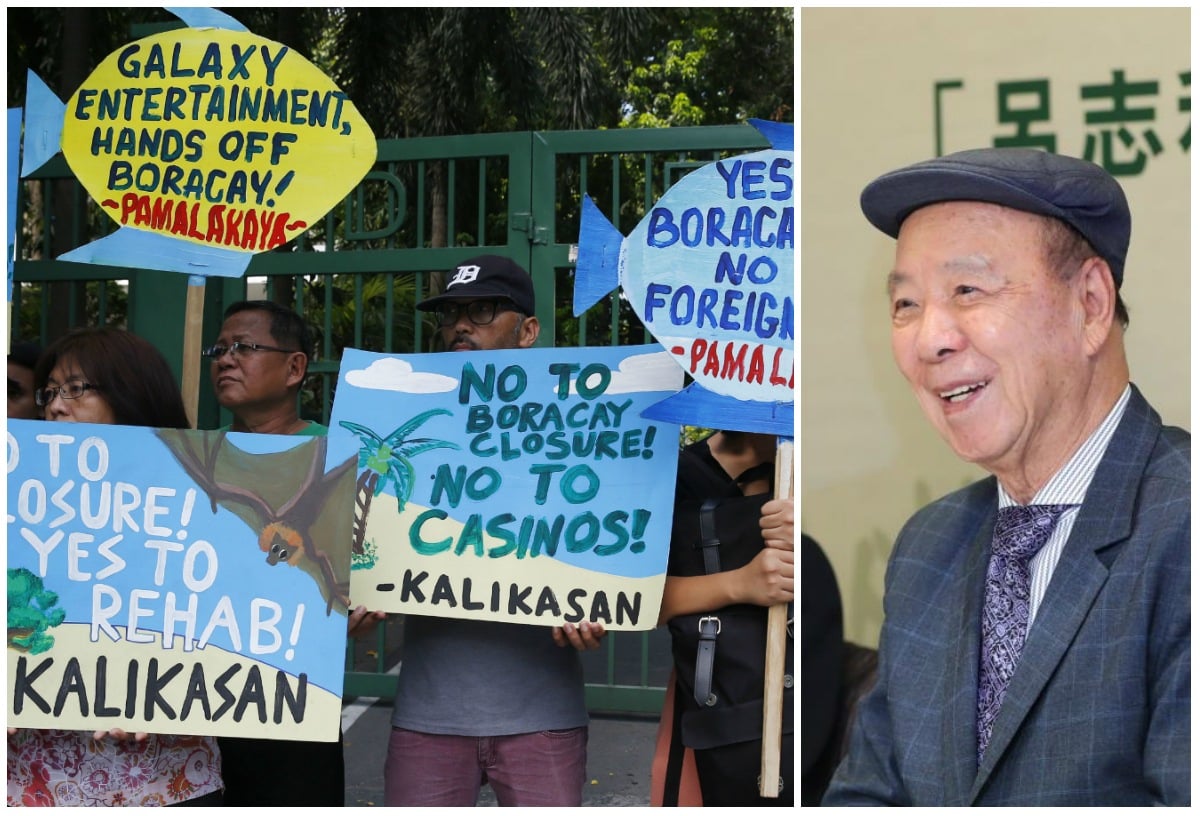 Talking with the business network to promote the 2018 Lui Che Woo Prizes, awards bestowed to individuals who make significant efforts to better the world, the man Forbes estimates to be worth nearly $19 billion talked various issues facing Galaxy Entertainment.
Lui made a rather bold prediction on his company's $500 million casino resort development on the Philippines' Boracay Island. While Duterte said in May that he was cancelling the project, Lui tells CNBC it's still a go.
We are very confident," Lui said of Galaxy's Boracay plans. "From the beginning until now, our plans have not changed."
Duterte ordered the closure of Boracay in April for an island-wide cleanup, calling it a "cesspool." The president said without such action, poor sewage infrastructure, which has needed desperate repair and expansion, would one day leave the island uninhabitable and waters too contaminated to swim.
Along with canning the Boracay Island casino, Duterte ordered Landing International to halt construction on its gaming resort in Manila after the president declared a land lease contract local officials reached with the Hong Kong developer to be "grossly disadvantageous" to the government.
Media Deception
Lui says Galaxy's Boracay resort has been misrepresented in the media. In fact, he says the company's goals there mimic Duterte's.
"You know the billionaires? They were of the belief that that island there is okay for anything," Duterte stated in April. "They want to build casinos there. I did not allow it."
The president says the island will be returned to the people in a better state once cleaned up. Lui says that's Galaxy's mission, too.
"Gaming will actually be a small portion, we expect a few dozen tables, as this is not our focus for Boracay," Lui declared. "We hope it'll become a truly good tourism spot and return it to the beautiful island it once was."
"This is very different to what is being said out there. We don't pay attention to unofficial commentary," the Galaxy CEO explained. " When we first indicated our interest to invest, many people misunderstood and misinterpreted us. We don't care about this."
International Expansion
Galaxy, one of the six licensed casino operators in Macau, is focused on expanding outside of the Chinese enclave. Along with Boracay, the company is expected to make a serious bid for one of the three Japanese casino concessions.
Lui says the company's proposal in Japan will cater to the high-end gaming patron, but the resort will predominantly focus on non-gaming activities.
"We aim to go down this path. As for Japan's ambitions in gaming, we honestly care and are really interested in participating," Lui concluded.
The billionaire says Galaxy has reached a local partnerships with Japanese companies, but isn't naming names at this moment.
Similar Guides On This Topic