Andy Beshear, Kentucky Candidate for Governor, Reveals Plan for Casinos, Sports Betting Across State
Posted on: September 14, 2019, 06:00h.
Last updated on: September 14, 2019, 10:54h.
Kentucky Democratic gubernatorial candidate Andy Beshear unveiled his plan Thursday to expand gaming and bring casinos, sports betting, fantasy sports, and potentially online poker into the Bluegrass State.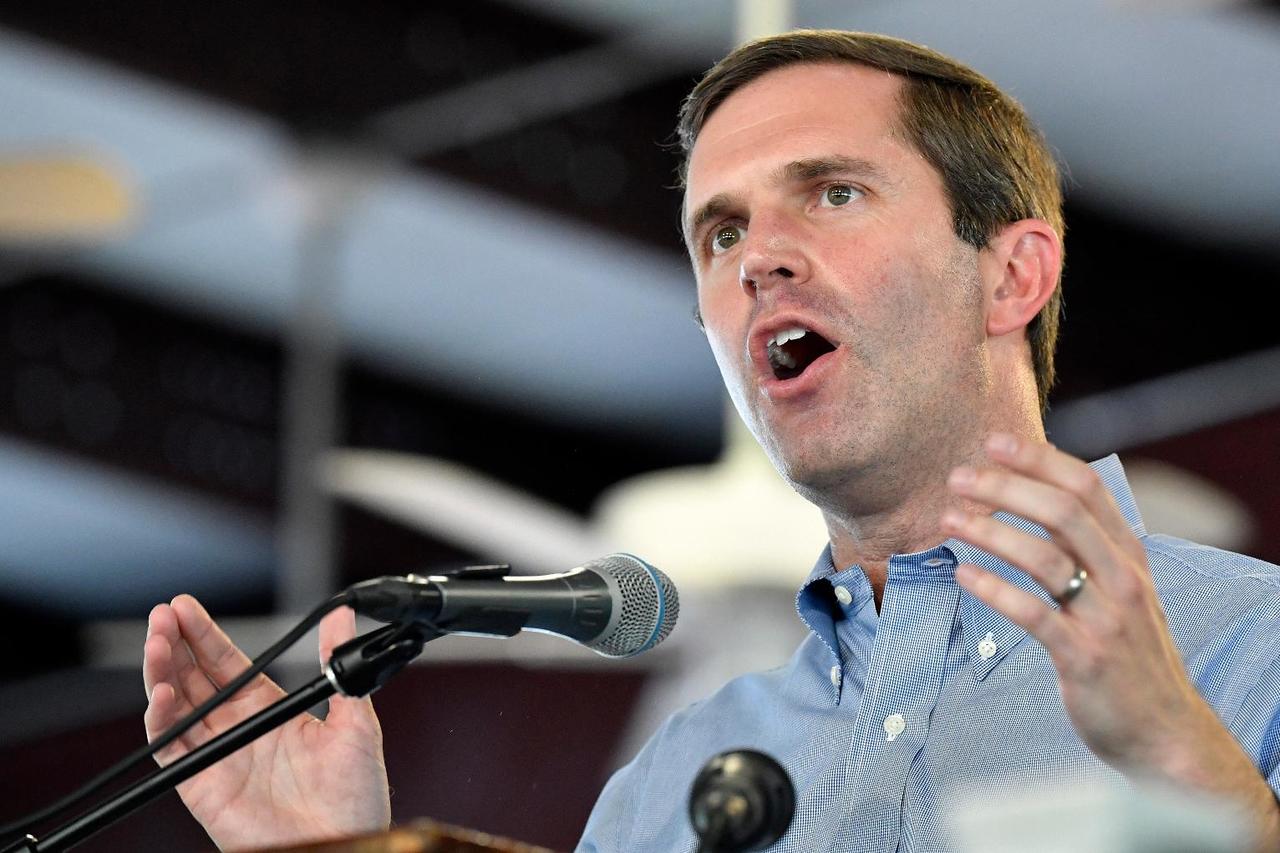 Long known as a proponent of expanded gaming, Beshear used the grand opening of sportsbooks at Horseshoe Southern Indiana and the Winner's Circle Off-Track Betting Parlor in Clarksville, Ind. – both facilities located within the Louisville, Ky., metropolitan area – as the backdrop for the release of his strategy.
However, Beshear's plan more resembles what Illinois officials pushed through in their state earlier this year. While Illinois already had casino gaming, the new law expands the number of casino licenses available and allows for sports betting across the state. Illinois plans to use the revenue stream to shore up the state's infrastructure and fund pensions.
Kentucky is one of 10 states without a commercial or tribal casino. That said, in recent years the state's race tracks have started offering historical horse racing (HHR) to customers. The machines look similar to slot and other electronic gaming devices, but the chances of winning are based on how a player chooses to bet on previously run horse races.
Expanded gaming is a long-overdue and common sense way to make Kentucky more competitive and protect the hard-earned pensions of our teachers and first responders," Beshear said in a statement.
Beshear, the state's current Attorney General, faces Republican incumbent Gov. Matt Bevin in the November general election. Bevin has spoken out against gaming, especially as an option to increase funding for public pensions. In addition, the Christian conservative opposes it on moral grounds.
Bevin made headlines in July when he claimed suicides happen on a daily basis in casinos across the country.
Beshear: Millions in Tax Revenue Lost
Of Kentucky's seven border states, only Tennessee and Virginia do not offer casinos. Of the states that have gaming, Illinois, Indiana, and Ohio have casinos or racinos located just across the Ohio River near major population centers in Kentucky. Beshear said that the state loses out on $500 million in tax revenue annually to its neighboring states.
According to Beshear's plan, the state could generate more than $1.7 billion in economic activity in the first year of gaming in the state. That would also come from less than 10 casinos statewide.
Kentucky has a population of nearly 4.5 million people. For comparison purposes, Louisiana, with a population of 4.7 million, has 28 casinos statewide. That includes four tribal casinos.
Not the First Time
Expanded gambling has been talked about in the Kentucky legislature for years, including during the two terms Beshear's father Steve served as governor from 2007-2015. However, the bills have always met a dead end in Frankfort.
In the 2019 session, state Rep. Adam Koenig (R-Erlanger) sponsored a bill that would legalize sports betting in the state. It passed the House Licensing, Occupations & Administrative Regulations Committee, which Koenig chairs, but it did not get a vote on the House floor.
While Koenig has not prefiled a bill in advance of the 2020 Kentucky General Assembly session, it's a near certainty he will file a bill when lawmakers reconvene.