Judge Denies Ivey's Motion To Dismiss Borgata Lawsuit
Posted on: March 23, 2015, 12:46h.
Last updated on: March 23, 2015, 12:46h.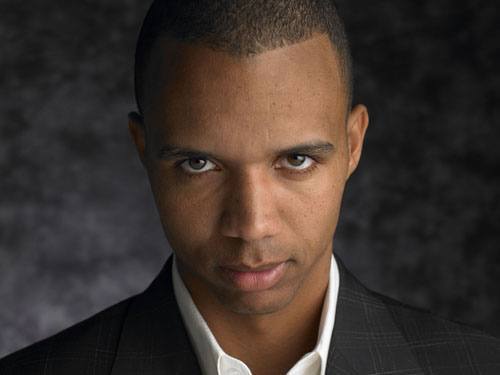 Phil Ivey may still ultimately come out on top against the Borgata in the lawsuit over the $9.6 million he won at baccarat using an edge sorting technique.
But at least for now, a judge has said that the case has enough merit that it shouldn't be thrown out of court entirely, meaning the battle over those millions could go on for some time still.
District Court Judge Noel Lawrence Hillman denied a motion from Ivey's lawyers to dismiss the charges against Ivey and fellow defendant Cheng Yin Sun, allowing the case to continue but giving few clues as to which side may have the upper hand in the legal battle.
The Borgata Hotel Casino & Spa alleges that Ivey cheated in a series of sessions in which he played baccarat at their casino, which includes charges of fraud, breach of contract and violations of RICO racketeering statutes.
Ivey Used Edge Sorting to Beat Casino at Baccarat
The case concerns a dispute over four sessions of baccarat that Ivey played in 2012, during which he won the $9.6 million that the Borgata is now attempting to recover from him. Ivey used a technique known as edge sorting, in which he obtained conditions for the game where he was able to tell whether a card was high or low even when it was face down.
That gave him an enormous advantage over the casino in a game where the house typically has a small edge.
This was possible because one of the conditions involved using an eight-deck shoe made up of a specific type of Borgata playing cards: purple-backed cards manufactured by Gemaco. Unknown to the casino, this particular brand had backs that were not perfectly cut; when Ivey then asked the dealer to turn high cards 180 degrees, ostensibly for superstitious reasons, he was then able to distinguish those cards even face down.
Ivey's Lawyers Claim Charges Should Be Heard by DGE
The Borgata says that Ivey's suggestion that these conditions were desired because of superstition, rather than for the fact that they gave him an edge, this was a fraud that turned the sessions into an illegal gambling game that violated New Jersey's Casino Control Act. Ivey's lawyers said that this claim can only be resolved by the Division of Gaming Enforcement (DGE), which has jurisdiction over such matters.
Judge Hillman partially accepted this argument, saying that the Borgata must explain why the fraud-related charges shouldn't be taken to the DGE to be resolved.
"Borgata indicates that it reported defendants' alleged conduct to the DGE, but Borgata does not provide any other information on what transpired, if anything, before the DGE," the judge wrote. "Thus, the Court will deny Borgata's motion as a procedural matter, but the Court will order Borgata to show cause as to why the Court should not administratively terminate Borgata's breach of contract and related claims against Ivey."
Question Over Whether Casino Should Have Known Better
However, Judge Hillman also wrote that most of the charges should be allowed to continue, as should the Borgata's related case against Gemaco, which manufactured the imperfect cards. Still, even while making that declaration, he warned that there is a lingering question over whether the Borgata probably should have known something was up well before Ivey won his millions.
"There is also the begged and largely ignored question inherent in Plaintiff's allegations of why the casino…took so long to figure out the defendants' alleged scheme," he wrote. "But at this stage of the proceedings Borgata has pled plausible claims sounding in fraud. The Court will therefore allow the case, in addition to Borgata's claims against Gemaco, to proceed through discovery."