Japanese Lawmakers Submit Casino Bill
Posted on: May 1, 2015, 03:07h.
Last updated on: May 1, 2015, 03:07h.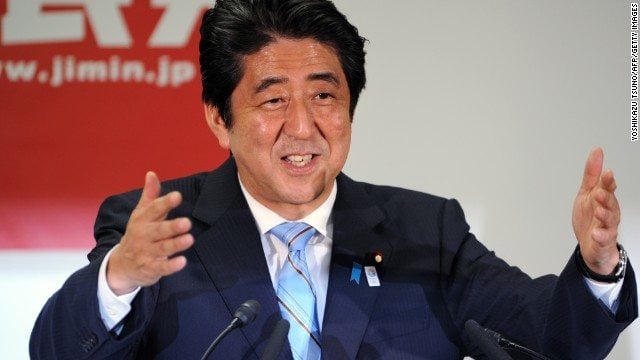 Japan has seemingly been on the edge of opening their country to casino gambling for years now, only to see proposals dropped because of a lack of support or more pressing political concerns.
But that might finally be changing, as lawmakers have officially submitted a bill that would bring casinos to the country.
Members of Prime Minister Shinzo Abe's ruling Liberal Democratic Party, alongside members of the Japan Innovation Party and the Party for Future Generations, have submitted the "integrated resort" bill, though it is still unknown when the bill will be debated or potentially voted on.
Some have speculated that the bill is being targeted for passage by August, when the current parliamentary session will come to a close.
Japan is Potentially Lucrative Market for Casino Operators
If the bill is successful, it would finally open Japan to the world of casino gambling.
At the moment, the nation is considered the largest untapped market for legalized casinos in the world; allowing resorts in the country could potentially make Japan the third largest casino market globally, behind only the United States and Macau.
Abe has said that integrated casino resorts could bring in up to $40 billion a year in new revenues for the country.
However, there has been just enough opposition to make the casino bill difficult to pass through the Japanese parliament. In particular, members of Komeito, a Buddhist party, have been staunchly opposed to expanding gambling in the country.
As they are a partner in Abe's coalition government, this has made it difficult to find the political will to push through the legislation.
Getting a first bill through parliament as quickly as possible is now critically important for the future of Japanese casinos. Before any licensing process can begin, a second bill outlining the regulations on the casino industry would also have to pass, and that will likely happen in a future parliamentary session.
It may already be difficult for resorts to be up and running before the 2020 summer Olympics in Tokyo; any further delays would likely make that goal absolutely impossible.
Sands, MGM Have Expressed Interest
There is no shortage of developers looking to break into the Japanese market, either. The Las Vegas Sands Corporation and MGM Resorts are among several major firms that have expressed interest in building casinos in Tokyo, Osaka, or other prime locations in the country.
Sheldon Adelson has previously said that he'd spend whatever it took to get a casino into the market, and the American Gaming Association has said that several major operators from the United States could make excellent partners for a Japanese resort.
Of course, any of these plans are still dependent on the integrated resorts bill actually being passed into law. While it seems likely that a slim majority in parliament are in favor of such a bill, it might be difficult to prove that the public is really behind the introduction of casinos.
And without that kind of widespread support, the bill may never actually come to a vote.
There's also the question of priorities: many other pending bills may be seen as more critical than a potentially controversial plan to lift Japan's longstanding ban on casinos.
This has caused similar bills to fail to receive a hearing in past legislative sessions, and could again scuttle this effort.