Israel to Ban Slots and Horse Race Betting
Posted on: August 7, 2016, 11:00h.
Last updated on: August 6, 2016, 02:57h.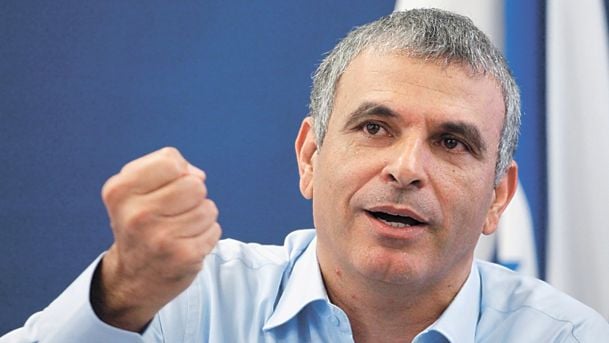 Israel's notoriously strict gambling laws are about to get even tougher, with the sudden prohibition of betting on horseracing and slot machines.
Finance Minister Moshe Kahlon and Justice Ministry Director General Emi Palmor announced in a press conference this week that the country would be putting an end to both forms of gambling as well as any plans to legalize casinos.
Late last year Israeli Prime Minister Benjamin Netanyahu asked senior ministers to study the efficacy of establishing the country's first legal casino, in the Red Sea resort of Eilat.
But a report published Wednesday by the Commission on Gambling Regulations recommended instead that Israel's gambling sector should be reduced and taxes raised on the few forms of gambling that will remain afterward. Israel operates a national lottery and limited government-monopolized sports betting.
The ministers said they would implement all of the report's recommendations.
Illusions and False Hope
"This money is tainted, and we don't want it," said Kahlon of revenues derived from slot machines. "It's no coincidence that on the 28th of the month, the day people receive stipends, Mifal Hapayis revenues rise dramatically.
"Israel's weakest and poorest are being sold illusions and false hopes every day. As of next year, there will not be a single gambling machine or any horse racing in Israel. It is no coincidence that these gambling machines are found mostly in poor neighborhoods."
He added that as long as he were finance minister there would be no casinos in Israel.
The authors of the report were asked to investigate methods of increasing the efficiency of Israel's gambling industry while finding ways to reduce its social costs. They recommended a cap on growth in the gambling industry to 3 percent per year. Over the past seven years it has grown at around 10 percent annually, according to figures published by Ynet.
The loss of revenue to the government would be offset by a reduction in the funding of bodies responsible for regulating gambling, said the report.
PokerStars Pulls Out
Despite Israeli citizens having been in many cases pioneers of the online gambling industry, the government has increased pressure on financial institutions this year, demanding they stop processing online gambling transactions. The only legally regulated online gambling in Israel is operated by the Sports Betting Council.
Last month PokerStars, which was founded by an Israeli-Canadian, announced it would withdraw from the Israeli market, likely as a response to the crackdown on payment processing. Last December, the Jerusalem District Court ruled that Texas Hold'em was against the law.   
Most Read