Irish Gambling Control Bill Imminent
Posted on: October 19, 2014, 10:00h.
Last updated on: October 17, 2014, 09:39h.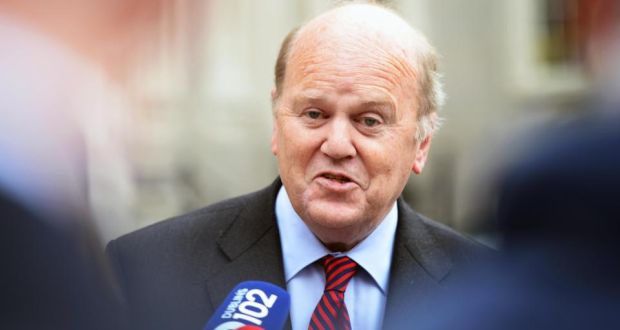 An Irish Gambling Control Bill could be a reality shortly, with Irish media reporting that the long-awaited push to modernize the country's regulatory framework is, at last, "imminent." The draft Gambling Control Bill, which had been knocking around since last July with seemingly little progress, is about to become a reality.
The bill will update the existing Betting Act 1931, the Gaming and Lotteries Act 1956 and sections of the Finance Act 1992 in order to more efficiently encompass online gambling.
With echoes of the new UK Gambling Act, which is set to come into force on November 1st, it will require offshore operators offering betting services to Irish customers to hold an Irish license, whether or not they have any physical presence in the country. A betting duty will be imposed on betting transactions involving all Irish customers.
Currently, only bookmaking shops are required to pay a betting duty, 1 per cent on transactions, but the new rules will require all operators, bookmakers and betting exchanges, remote and land-based, to pay the same tax. It's been estimated that around €1.6 billion ($2 billion) per year is gambled by Irish customers on the internet each year.
€25 Million to be Raised
Finance Minister Michael Noonan announced in his 2015 budget speech this week that he anticipated a yield of €25 million ($32 million) per annum in taxes. He added that €11m of the money raised will go towards investment in Ireland's horse and greyhound racing industries, as well as contributing to a social responsibility fund that helps to combat problem gambling.
"In recognition of the importance of the Irish bloodstock industry to the rural economy and the anticipated yield of €25 million per annum from betting duty, the Government will be providing an additional €6 million ($7.6 million) a year for three years to the fund for horse and greyhound racing," said Noonan. "The Government is also allocating additional capital of €5 million ($6.3 million) to Horse Racing Ireland in 2015 to leverage investment in race courses."
Irish bookmakers have broadly welcomed the bill. "We have worked closely with the authorities in Ireland on the Betting (Amendment) Bill, ensuring that there is a level playing pitch for all companies who operate in the Irish marketplace irrespective of whether they are based in Ireland or not," said a spokesman for market-leader Paddy Power.
Step in the Right Direction
The bill will also establish consumer complaints and age verification procedures, controls on advertising, as well as laying down provisions for the licensing of land-based casinos in Ireland. The number of new casinos permitted will be limited to 40 with no casino allowed more than 15 tables.
The news of regulation is well-timed. Just last week a study claimed that problem gambling in Ireland had risen 250 percent in the last three years, and a lurid report in the Irish Independent suggested that the rapid adoption of mobile technology was to blame.
According to Justice Minister Alan Shatter, the bill is a step in the right direction. "This legislation has the twin objective of effectively regulating the new and dynamic gambling sector that has emerged in recent years, while also providing the opportunity to introduce important new measures to protect vulnerable adults and young people," he said. "I expect the gambling sector to commit itself in a meaningful way to the concept and practice of socially responsible gambling."