Indiana Legislature Likely to Consider Online Casino Gaming Next Year
Posted on: August 13, 2020, 09:06h.
Last updated on: July 26, 2022, 11:56h.
Indiana may consider legalizing iGaming as early as next year, according to a casino executive and a key legislator behind the state's 2019 expanded gaming law.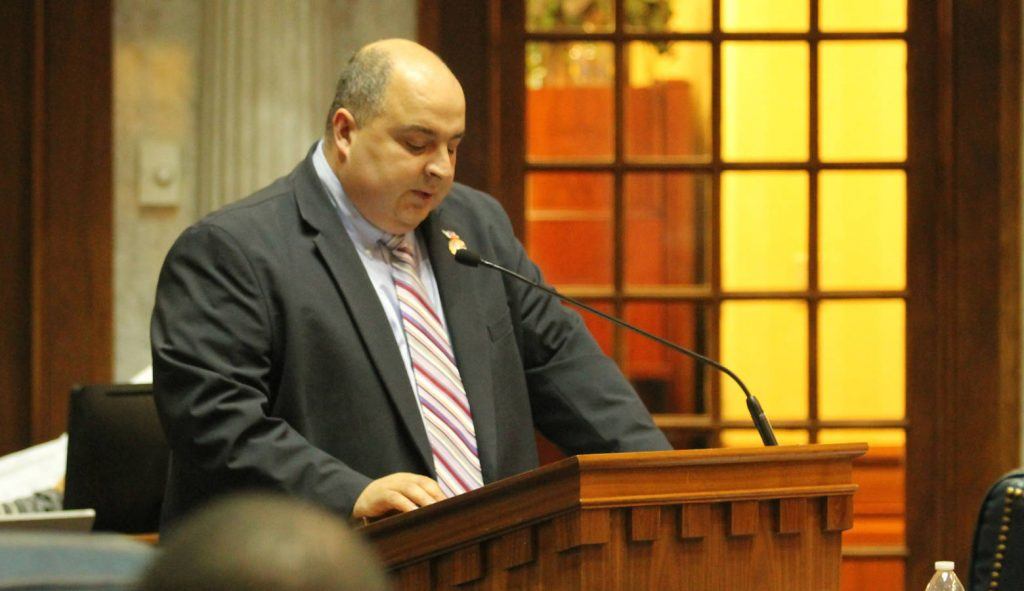 President and CEO Dan Lee said on a call last week that he believes the Hoosier State may take up it when the legislature reconvenes next year. He was speaking with investment analysts to discuss Full House Resorts second-quarter earnings. Colorado, too, may consider expansion, he said, as states look to battle fiscal issues caused by the COVID-19 crisis.
There are pressures on state budgets like never before, and yet internet gaming is more socially acceptable," Lee said. "Everybody is like, 'Well, why not? We already have regular casinos. We already have sports betting that you can do online. Why wouldn't we allow you to play a slot machine online?' And so, it's a good source of revenues to states."
Indiana is no exception. According to Indiana's State Budget Agency, the state's general fund received just $15.4 billion in the fiscal year 2020, which ended in June. That was nearly $1.3 billion, or 7.8 percent, off projections.
Among the reasons for the shortfall was the state's casinos having to close for three months because of the coronavirus. The state's riverboats generated just $200.3 million for the general fund, missing the projected $304.5 million by more than a third. The two racinos provided just $90.4 million to the state's general coffer — $41 million shy of what the state projected.
Not Just Budget
Financial concerns are one reason Indiana may consider online gaming. But state Sen. Jon Ford (R-Terre Haute) said Wednesday there are other reasons for the state to consider it as well. Neighboring Michigan is planning to launch iGaming statewide as soon as later this year.
Another reason would be market opportunities for the casinos.
Sports wagering opened up a whole new demographic to our casinos," Ford told Casino.org. "It's well-documented across the country the younger generations are not going to brick and mortar casinos quite as much."
Ford added that he prefers an incremental approach that would first look to add mobile casino gaming, such as slots and traditional table games, then look to add online poker later. That approach started even before sports betting was allowed when the state approved daily fantasy sports.
Even with the coronavirus pandemic, Indiana has quickly become one of the top sports betting states in the country, behind only Nevada, New Jersey, and Pennsylvania. After taking its first bets last September, the state's sportsbooks surpassed $1 billion in total handle last month.
"I knew that there would be a market there, and that we would attract people to sports wagering," Ford said. "I don't know that I thought it would necessarily have gone as smooth as it did."
Indiana's legislature meets annually, and next year is a budget year for state lawmakers, meaning they will be responsible for passing a two-year spending plan during the four-and-a-half month session.
An expanded gaming bill would only need simple majorities to pass in both chambers.
iGaming Growth Slow, But Coming
Indiana's sports betting law allows the casinos to operate a retail sportsbook at the casino or off-track betting parlor and partner with up to three mobile providers, also known as skins.
Full House's online sports betting partners are BetAmerica, which has already launched Indiana, Smarkets, and Wynn Resorts. Lee told analysts he expects those two to roll out in Indiana sometime this quarter if football season kicks off.
CFO Lewis Fanger told analysts the agreements with those three are just for sports. Full House would likely look to get the online gaming license for itself. But if something happened, it could then look to extend those agreements to mobile casinos, too.
"What strongly appears is that sports wagering is the small piece of the pie," Fanger said. "It's the online casino itself where you see significantly more revenue being generated."
Lee doesn't see online gaming as cannibalizing the brick-and-mortar businesses. Commercial and tribal casinos generate more than $60 billion in revenue in a normal year, Lee said. And he believes – based on New Jersey's performance – online gaming could generate up to an additional $20 billion annually.
While sports betting's growth has been rapid since the US Supreme Court's PASPA decision two years ago, iGaming has not found similar traction. Currently, online slots and table games are available in Delaware, New Jersey, Pennsylvania, and West Virginia. Michigan has passed a law, but is working on the regulations for a pending launch.
"It's been slow to ramp up. But it's coming, and then I think you're going to have expansion of it," Lee said. "And in almost every case, it's tied to brick-and-mortar."