Indiana Gaming Commission Greenlights Betting on 2020 Academy Awards
Posted on: January 22, 2020, 08:35h.
Last updated on: January 23, 2020, 10:25h.
The Indiana Gaming Commission (IGC) officially embraced novelty betting on Wednesday when it gave licensed sportsbooks its approval to take wagers on this year's Academy Awards.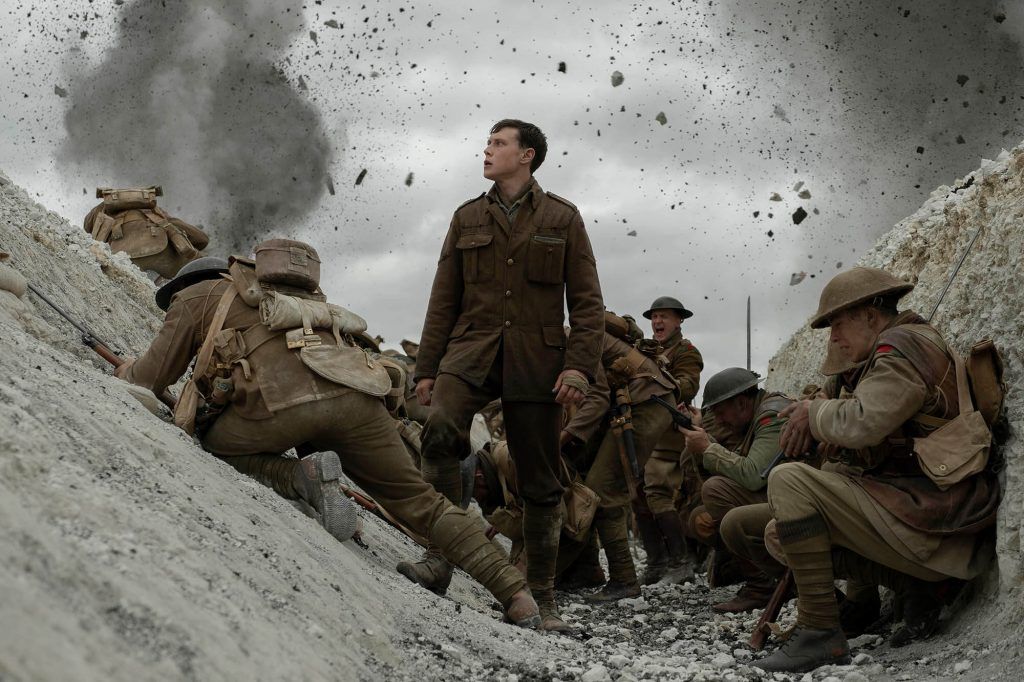 With the decision, the Hoosier State becomes the second state in the nation, following New Jersey, to allow betting on the annual glitzy awards gala celebrating the film industry's best works. This year's ceremony will take place on Feb. 9 in Los Angeles.
Should the sportsbooks opt-in on the Oscars, it could make February revenue numbers even sweeter in Indiana. The Academy Awards live broadcast takes place one week after Super Bowl LIV.
Oscars viewership is less than a third of the Super Bowl audience – 29.6 million to 98.2 million last year, according to ratings research firm Nielsen. However, the Oscars ranked as the 10th-most watched show last year. Seven of the shows that ranked above it were football broadcasts.
FanDuel, DraftKings Requested Oscars
IGC Executive Director Sara Gonso Tait told Casino.org Wednesday that both DraftKings and FanDuel made requests to the state after New Jersey gave its approval. Per the expanded gaming law the Indiana General Assembly passed last year, lawmakers gave the IGC the ability to approve wagering opportunities on non-sports markets.
"We conducted a review and determined that the request meets the requirements of statute and IGC standards and approved the requests," Tait said.
However, commission officials will keep a watchful eye.
Should circumstances arise that undermine the integrity of certain activities, it is within the IGC's discretion to change course based upon new information," she added. "Our website has been updated to reflect this approval."
Attempts to reach Indiana licensed sportsbooks for comment were unsuccessful Wednesday. However, DraftKings already has odds posted on its New Jersey site.
Last year, New Jersey's sportsbooks took $747,696 in bets on the Academy Awards and paid out $565,179 to winners.
DraftKings Current Oscars Odds
DraftKings lists odds for 24 categories, from technical awards like Best Sound Mixing all the way up to the big ones – Best Actor, Best Actress, Best Director, and Best Picture.
In New Jersey, DraftKings is capping bets on the Academy Awards at either a maximum wager of $1,000 or a maximum win of $1,000, whichever is greater. No parlay bets are allowed, either.
It's uncertain if both of those restrictions will carry over to Indiana.
Current odds for Best Picture show 1917 as the favorite. The Sam Mendes World War I flick tops the nine nominees with odds of -200, meaning a $200 bet nets $100. Parasite is the second choice at +300, meaning a $100 bet wins $300. Once Upon a Time…in Hollywood is next at +500.
Mendes is currently the favorite for Best Director at -230, with Parasite's Bon Joon Ho at +200.
The Best Actor and Actress categories, as well as the Best Supporting Actor and Actress categories, are far, far less competitive.
Joaquin Phoenix, star of Joker, is the favorite for Best Actor at -3335. That means a $1,000 bet would win you $30, or enough for you and a date to see Joker and (maybe) get some popcorn.
Renee Zellweger, nominated for her portrayal of screen legend Judy Garland in Judy, is the -2500 favorite for Best Actress. Put down $1,000 and you net $40, which is enough for two all-you-can-eat wings, riblets, or shrimp dinners – plus drinks – at Applebee's.
Brad Pitt, for his role in Once Upon a Time…in Hollywood, is the -2500 favorite for Best Supporting Actor, and Laura Dern, nominated for Marriage Story, is offered at the same odds for Best Supporting Actress.