Indian Government Official Seeks to Rein in Casino Gambling Expansion in Goa
Posted on: July 25, 2017, 02:53h.
Last updated on: July 25, 2017, 02:57h.
A group of riverboat casinos in India are being called ashore as part of an effort to clean up Goa, and tighten up controls on gambling in the region.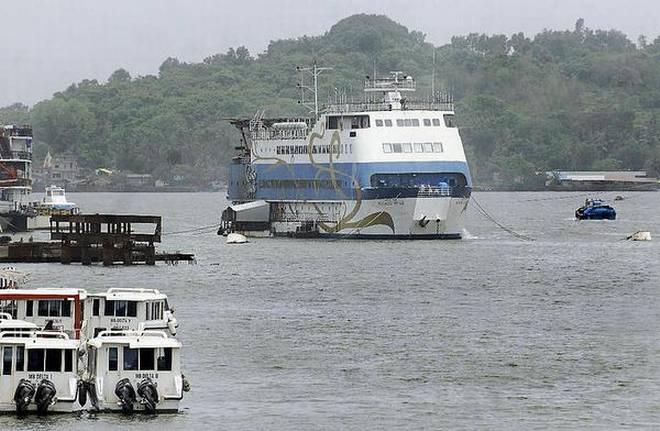 Goa's Chief Minister Manohar Parrikar, announced plans on Monday to rewrite regulations to halt any coming casino expansion.
In a 90-minute speech delivered during India's legislative "Monsoon Session," Parrikar outlined his plan to stop issuing new casino licenses, force offshore casinos to relocate to a new land-based entertainment district, and to finally enforce a locals ban.
The announcement came after concerns about possible new resorts being planned for both land and river locations.
Capping the Action
"The Act will have a power to ensure that no Goan can visit casinos," Parrikar said. Though he did stress they would still be allowed to work there.
Parrikar said prohibiting locals was fundamental to the law passed in 2012 that opened up casino gambling in India, but was not strong enough to prevent officials from overlooking it once Goa's floating casinos set sail.
Putting limits on these offshore gambling vessels is also key to Parrikar's effort, which is why he seeks to bring them ashore and allow no more.
"The government will have powers to limit casinos in a particular area. The sixth casino will never enter Mandovi (River). We are capping it, under this Act, at five."
Parrikar told the Assembly that all five offshore casinos currently operating in the Mandovi river would be forced to relocate to land over the next three years.
The chief minister also announced he would create a gaming commissioner position to oversee casinos in the proposed entertainment district.
Goa is one of two states in India that allows casinos. The other is Sikkim, but there are only three casinos there, compared to about 25 in Goa.
About 20 of Goa's casinos exist on land in upscale hotels, and offer only slots and electronic versions of roulette, craps, blackjack and baccarat. But more popular are the five casino boats anchored in the Mandovi River, with live tables games. 
Parrikar added in his speech that he would grant no more gaming licenses to hotels.
River Cleanup
Moving the existing five casinos from the Mandovi River to a yet to be determined "Entertainment Zone" is one of the main tenets of the chief minister's proposal. They are considered an eyesore and many have expressed a desire to see them removed.
"We will delete the clause that allows casino on vessel," Parrikar said. "If an offshore casino operator does not move to the special entertainment zone within three years, he will not be able to operate in the river."
Goa is attractive to tourists because of its seaside atmosphere and tropical weather. Parrikar would like to emphasize the region's attractions other than casinos.