India Supreme Court Panel Recommends Legalizing Sports Betting
Posted on: January 5, 2016, 11:11h.
Last updated on: January 5, 2016, 11:11h.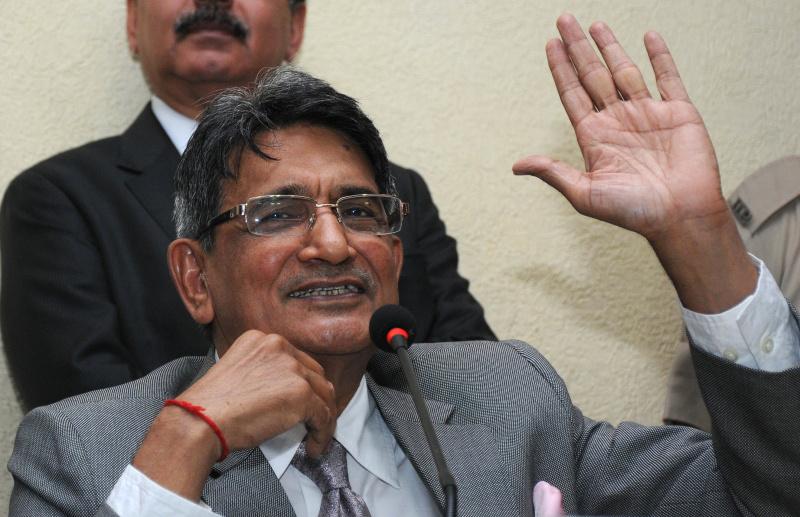 India is one step closer to legalizing sports betting and gambling after a panel appointed by the country's Supreme Court recommended modifying the longstanding gaming ban in order to combat a growing epidemic of illegal wagering.
Home to over 1.2 billion people, India is the second-most populated country in the world.
Now three lawmakers, former Chief Justice Rajendra Mal Lodha, along with retired Justices Ashok Bhan and RV Raveendran, opined to the Board of Control for Cricket in India (BCCI) that legalized sports betting would provide more transparency and cut down on rogue backdoor wagering.
"It [betting] would serve both the game and economy if legalized," Lodha told reporters on Monday, adding that the market should be opened, but only with extensive safeguards in place to ensure that players and those with direct ties to sports matches are barred from participating.
2013 Scandal
Last January, India's Supreme Court formed the panel, with Lodha serving as chairman, in response to the 2013 Indian Premier League match-fixing scandal that rocked the sport and dominated headlines.
Though the sport of cricket is no stranger to controversy, the events of 2013 were unprecedented.
The lengthy investigation by Delhi Police led to charges against 39 people and two-year suspensions for the Rajasthan Royals and Chennai Super Kings cricket teams.
The widespread match-fixing and illegal betting led the BCCI to take steps to improve its infrastructure and look for ways to mend its moral standing.
The criminal acts also resulted in intervention by the Supreme Court and Lodha's panel concluding that BCCI and India should embrace a controlled gambling market to eliminate unlawful betting systems and properly monitor players and officials.
BCCI Unlikely to Embrace New Vision
Cricket is the most popular activity in India, and while the sport's governing body claims it wants to clean up its league, the federal government might not be so eager to ending gambling prohibition.
With the exception of horse racing, gambling in India has been illegal for nearly 150 years.
In addition to proposing legal cricket betting, Lodha's outline also suggests transforming the BCCI's power structure and organization from top to bottom. The BCCI has remained mum on the Lodha report so far.
The decision to authorize gaming and sports betting doesn't reside with the BCCI; that task goes to officials on the state and federal levels.
"The federal government will likely leave it alone as it is still a contentious issue," India Bet Managing Director George Oborne told eGaming Review.
Gambling has largely been a states' rights topic over the years, but of the country's 29 states and seven territories, just three have taken steps to expand the industry: Goa, Daman, and Sikkim.
Though gambling can provide substantial revenues and monies for local governments, many in India believe any expansion of gambling also leads to an expansion in crime, corruption, and money laundering.
Lodha argues gambling's already there, albeit illegally, and that swift action must be taken.
"With big money and attention, there has not been the necessary caution to protect the sport and its players from the orgy of excess," he said.