Saipan Casino Developer Imperial Pacific Subpoenaed by Federal Grand Jury Over Relationship with Island's Governor
Posted on: November 15, 2019, 11:10h.
Last updated on: November 15, 2019, 02:00h.
Chinese casino developer Imperial Pacific International (IPI) has been summoned to testify before a federal grand jury on January 30, 2020, as part of an FBI corruption probe, The Saipan Tribune reports.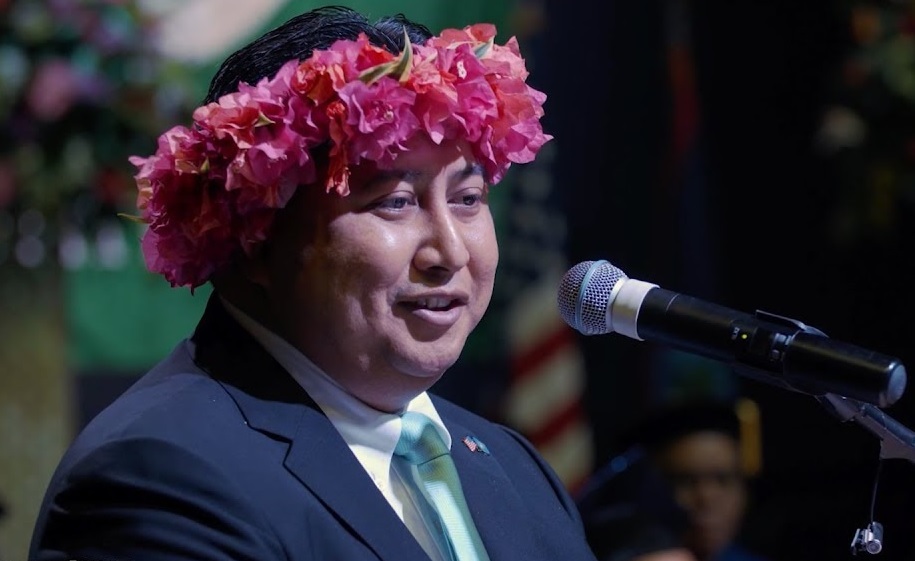 IPI has also been ordered by the US Attorney's Office to turn over all communication between the company and Ralph Torres, the governor of the Northern Marianas Islands.
The order follows FBI raids last week on Torres' home and offices, as well as IPI's HQ on the island of Saipan, where the company is building the controversial Imperial Palace Casino.
As a US territory, the Commonwealth of the Northern Marianas Islands (CNMI), which includes Saipan, is subject to US federal jurisdiction.
Cash Transactions to Be Scrutinized
According to the Tribune, of particular interest to investigators are "any potential cash transactions or donations [by IPI] to political campaigns run by Governor Torres on or after 1 September 2013, as well as any records related to land lease or purchase agreements involving IPI and the Torres family, including cash deposits or transactions made by IPI."
In August 2014, IPI won the bid for the single Saipan casino license after promising a $15 million annual fee to the cash-strapped island, and a handful of other fixed payments in return for a 25-year monopoly.
Unlike almost every other casino on the planet, it does not pay tax on revenue.
A temporary casino, ostensibly set up in a shopping mall to train dealers while the main property was being built, was reported in 2016 to be generating $2 billion per month in revenues, thanks to the Chinese high rollers that were flown in by IPI's former junket-operator owners.
Bad Debt
Lately, the revenue flow appears to have dried up. A report leaked in June this year showed the company owed the CNMI government $33 million in missed payments.
Last year, the company reported losses of $415 million for the 2018 fiscal year, and admitted it had been forced to write off $733 million unrecoverable bad debt, most of which was owed by just ten VIP clients.
Meanwhile, IPI has consistently missed deadlines to complete the project. But it has readily been granted new ones by the CNMI government.
A 2018 article by Bloomberg that alleged corruption between IPI and Torres and his family prompted IPI to sue the media company.
"This is an important process and it is vital that the facts are provided and that the public's concerns be assuaged in due time," said a representative of the governor's office Thursday.
"Governor Torres will continue to serve the people of the CNMI as he has always done, with integrity and in pursuit of progress for our people," the spokesperson continued. "He asks for your continued understanding and patience as this process proceeds toward the eventual clearing of his name."