Illinois Lawmakers Considering Sports Betting Legalization, as New Jersey Reports Strong Revenues
Posted on: October 15, 2018, 01:00h.
Last updated on: March 29, 2023, 04:59h.
Illinois lawmakers will tackle sports betting this week during a state House Revenue and Finance subcommittee hearing.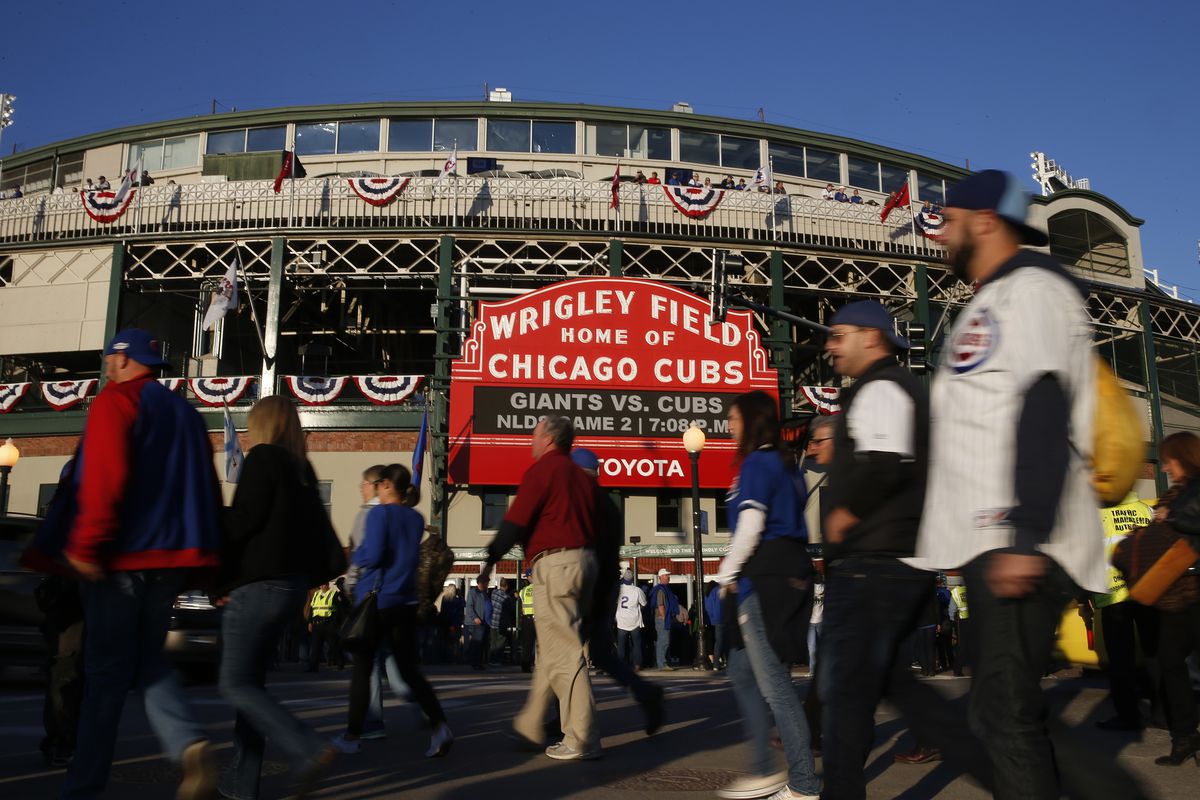 Along with sports betting, the Illinois House Sales and Other Taxes Subcommittee will discuss the merits of legalizing daily fantasy sports, and authorizing new casinos and granting horse racetracks the right to incorporate slot machines.
Revenue Committee Chairperson Rep. Mike Zalewski (D-District 23) said bringing regulated sports betting to the state could help the various gaming interests, from commercial casino operators to horsemen.
It can sort of be the tie that binds the different industries and the bricks and mortar to one unifying approach going forward," Zalewski told The State Journal-Register. "All of these things have the opportunity to bring the stakeholders together and figure out the best path forward."
Multiple sports betting proposals were floated in the Illinois capital during the last legislative session, most notably a bill from State Senator Napoleon Harris (D-District 15). The former NFL player's legislation called for a 12.5 percent tax on gross sports betting revenue, but also a one percent integrity fee earmarked for the leagues the bets were placed on.
Gaming analyst Chris Grove testified before the Illinois Gaming Committee that such an integrity fee would effectively equate to a 20 to 25 percent tax. The bill stalled and never received a floor vote.
New Jersey Provides Promise
Sports betting is a slim-margin business, but that isn't to say it can't be financially rewarding for government coffers. And some Illinois lawmakers are pointing to New Jersey's success in the state's horse racetracks and Atlantic City casinos being able to generate substantial handle and subsequent tax revenue.
September was New Jersey's best month for sports betting since the first book went live in June. The tracks and casinos collectively won nearly $24 million last month on sports wagers, which delivered more than $2.6 million in taxes. The handle, or total amount bet, was just shy of $184 million.
New Jersey taxes sports bets at 8.5 percent on those made at brick-and-mortar locations, and 13 percent on mobile wagers.
Zalewski says the numbers are too great to be ignored, as Illinois sports betting could be even richer than New Jersey's, as the state is home to over a third more people.
Mobile, Tax Structure Critical
Of the $184 million in bets placed last month in New Jersey, $104.9 million were wagered online. Zalewski believes any sports betting legalization discussion in Illinois should include mobile betting.
If we add mobile, then you would talk about a real opportunity to have revenue affect the state of Illinois," Zalewski stated.
A report from the Illinois Commission on Government Forecasting and Accountability concluded recently that sports betting and daily fantasy sports would both benefit the state. "While it is difficult to predict the revenue potential of these gaming ideas without knowing the final product and its tax structure, each of these formats would create a new revenue source," the report found.
State lawmakers need to walk a fine line in setting the highest tax possible while still allowing casinos and sportsbooks to turn a profit. Pennsylvania's sports betting tax of 36 percent has been viewed as exorbitant.