IGT Revenues Down In Q1, While GTECH Sees Growth
Posted on: May 14, 2015, 01:47h.
Last updated on: May 14, 2015, 01:51h.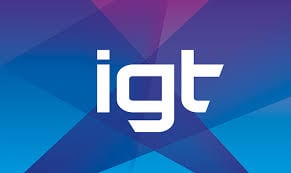 International Game Technology is in the process of fully integrating the two companies that merged together to form it: IGT and GTECH.
That means it's impossible to truly evaluate how well the merger is going as of yet, but the first numbers to come out from the companies could be seen as slightly disappointing.
The old IGT saw its revenue drop by 22 percent in the first three months of 2015, as growth in the interactive gaming market wasn't enough to offset losses in gaming operations and product sales.
Meanwhile, GTECH saw revenue pick up slightly, as lottery services and some beneficial changes in currency exchange rates allowed the company to take in about four percent more for the quarter.
Overall Revenues Down, But Merger Still in Early Stages
Thinking about those two companies as one firm shows an overall loss for the new, combined IGT. Overall, revenues came out to €1.164 billion ($1.32 billion), down about six percent compared to the companies' combined operations last year.
This isn't likely to concern officials who are working to integrate the two companies, however, as the merger should ultimately help cut costs and improve synergies between the two brands.
"We had a solid first quarter for GTECH operations, continuing to run the underlying business efficiently and profitably, at the same time as we were completing a transformative merger," said Marco Sala, CEO for the new IGT. "We were ready to launch the integration from day one, focusing on revitalizing our R&D capabilities."
The latest report should be the final one in which GTECH and IGT financials are reported separately. Starting in the second quarter of 2015, the two will begin sharing results as a combined firm.
Consolidation Causes Closure of Manufacturing Plant in Rhode Island
Behind the scenes, there are already plenty of signs that the two companies are working towards consolidating their resources. When the merger was announced, there was talk about doing more manufacturing out of a facility in Reno, Nevada.
That appears to have caused the closing of a GTECH manufacturing facility in Coventry, Rhode Island.
That closure will result in the loss of jobs for 44 employees as the manufacturing jobs move out to Reno, with some workers being offered transfers to Nevada.
However, a similar number of technology workers at that plant will keep their jobs, moving to a facility in West Greenwich Rhode Island instead.
According to Angela Wiczek, vice president of corporate communications for IGT, Rhode Island will still remain an important hub for the company.
"As these jobs move out, other people will move in," said Wiczek. According to her, IGT remains committed to keeping about 1,000 workers in Rhode Island.
The $6.4 billion merger between IGT and GTECH was completed last month. The companies said they expected to achieve about $250 million in cost savings through the merger, and though it wasn't immediately clear how they would do so, consolidation did seem likely.
"My message is, Reno is going to be our manufacturing harbor for the gaming part of our business," Sala told the Reno Gazette-Journal when the merger was announced.
In addition to the closure in Rhode Island, one plant in Canada will now be used as office space instead, while a facility in Austria is expected to close, eliminating about 30 jobs in the process.