IGT Awarded $800,000 from Paradise Entertainment Following IP Quarrel
Posted on: December 17, 2017, 05:00h.
Last updated on: December 17, 2017, 10:55h.
Paradise Entertainment Ltd will pay the world's largest casino equipment provider, International Gaming Technology (IGT), $800,000 to settle an intellectual property dispute, according to a filing to the Hong Kong Stock Exchange on Thursday.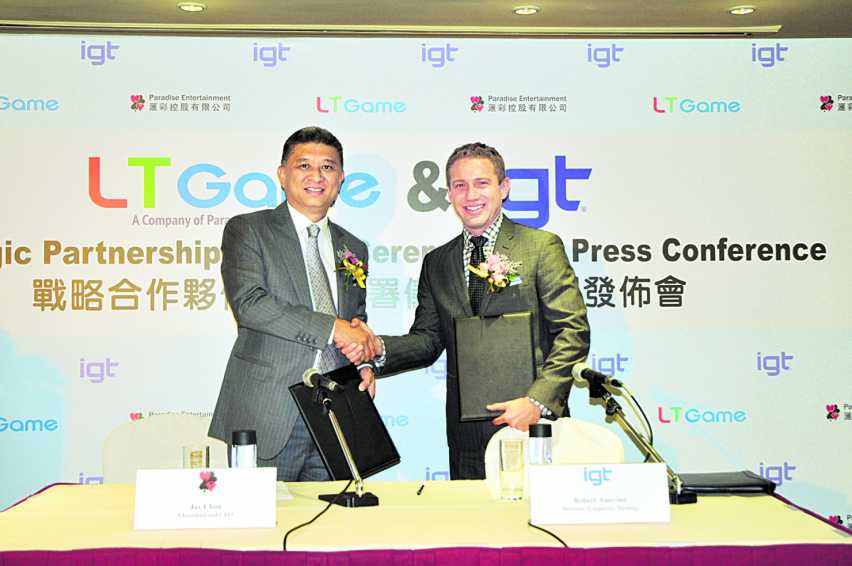 The squabble arose following a 2016 deal in which the two slots manufacturers agreed to a partnership that would see Macau-based Paradise share its electronic table game technology and patents with IGT.
Slots manufacturers have until recently viewed one another as fierce competitors and guarded their technologies closely, but last year saw a sudden thawing of these attitudes as a surprising spirit of cooperation emerged.
As well the Paradise deal, earlier this year IGT struck a landmark patent cross-licensing agreement with Scientific Games, its closest global competitor. Under the terms of that deal Scientific Games and IGT are now permitted to offer games using patented game features from each other's mammoth portfolios.
Trouble in Paradise
But despite this apparent new era of openness, it didn't take long for things to wind up in court. The Paradise deal allowed IGT exclusive rights to the development, manufacture and distribution of Paradise's Live and RNG electronic table worldwide for 15-year term, except for in Macau where Paradise is a major player.
In return, Paradise would receive an undisclosed upfront sum, as well as an ongoing cut of the revenues.
But it appears that one of Paradise's subsidiaries, LG Games, wasn't playing ball. Or, at least, it couldn't, because it didn't have access to the all the technological components used in its own games. Thus, it was unable to furnish IGT with the complete article, leaving the slots giant feeling short-changed.
Payments on Hold
From Thursday's filing: "Subsequent to the signing of the agreement, a dispute arose among the LT Game parties and IGT as to whether the LT Game parties have to provide certain technology (not being possessed by the LT Game parties) to IGT that may be required for IGT to make and place the licensed products under the agreement."
"On 17 October 2017, upon commercial negotiation of the parties with the view to resolving the dispute, the LT Game parties agreed in writing with IGT that they shall pay to IGT a sum of US$800,000 for complete resolution of the dispute, which was determined based on the sharing by the LT Game parties of the estimated costs for the required technology," continued the filing.
Paradise, which is expected to earn around $44 million from the deal over 15 years, said that the $800,000 would be set off by IGTs revenue-sharing payments, which will now be on hold until September 2018.
Similar Guides On This Topic