IGT to Sell Double Down Social Casino to DoubleU Games in $825 Million Deal
Posted on: April 18, 2017, 12:00h.
Last updated on: April 18, 2017, 12:14h.
Multinational slot and lottery giant IGT has announced the sale of its social casino subsidiary Double Down to South Korean games developer DoubleU Games in a deal worth $825 million.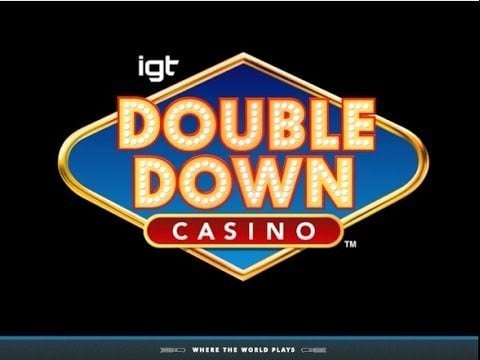 The sale will mark the establishment of a strategic partnership between the two companies, as they enter into a game development, distribution and services agreement that will see them collaborate to enhance "player experiences" within gambling and social gaming.
DoubleU Games will also be able to offer IGT's extensive casino game library on its combined social casino platforms, in exchange for ongoing royalties to IGT.
Social Gaming Explosion
"After several years of strong, organic growth and increasingly attractive valuation levels, the time is right for us to maximise the value of this asset for our shareholders," said Marco Sala, CEO of IGT in an update to investors. "We will continue participating in the growth of the social casino market through our multi-year, strategic partnership with DoubleU Games."
 Ga-Ram Kim, CEO of DoubleU Games, meanwhile, praised the formation of a "unique and value-accretive partnership" which imbued him with confidence about his company's future as a "global leader in social casino."
IGT acquired Double Down in 2012 for $500 million, the year, incidentally, DoubleU was founded. This was the height of the social gaming explosion and the Double Down social casino suite was, at the time, the most popular social casino on Facebook and the fourth most popular Facebook game overall.     
Caesars Cashes In
A year earlier, Caesars Interactive Entertainment had raised eyebrows by acquiring Playtika, a small Israeli start-up with just 10 employees, for $90 million, with the head of Caesars Interactive Entertainment, Mitch Garber, declaring that Caesars' long-term ambition to become "the number one in casino and social games on Facebook."
Under Garber's stewardship, Playtika did just that, supplanting Double Down as the world's most popular social casino. Last year Caesars sold Playtika to a Chinese consortium for an extraordinary $4.4 billion, a $4.31 billion return on investment. It was a sum that helped Caesars move its chief operating unit out of bankruptcy, and this week Garber was rewarded with a $210 million pay package.    
IGT's ROI on might not be quite so outstanding, but, like Caesars IGT has eye-popping debts, currently standing at about $7 billion. The company said it would use the proceeds from the sale for debt reduction, as well as general corporate purposes. IGT said it expects the transaction to be completed by Q2 2017.