Paradise Papers Show German Banks Flouted Law to Process Online Gambling Payments
Posted on: November 9, 2017, 06:00h.
Last updated on: November 9, 2017, 12:53h.
Several German financial institutions have been caught up in the Paradise Papers leak after reports that they have been illegally processing payments to online casinos that are not allowed to operate in the country.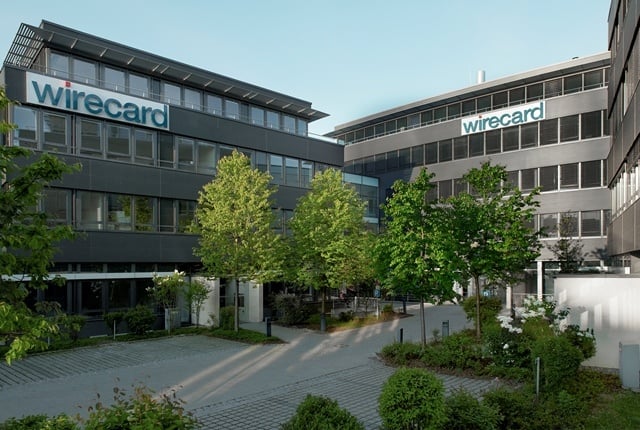 According to a report by German newspaper Süddeutsche Zeitung in collaboration with public broadcaster NDR, banks including Postbank, DZ Bank, and Hypovereinsbank all have helped process payments for online casinos that are illegal in Germany. Such activity could potentially make the banks guilty of violating laws related to money laundering and assisting illegal gambling operations.
Online gambling is largely illegal throughout Germany. But as in other markets around the world where governments have tried to ban online betting, plenty of foreign operators have been willing to ignore prohibitions and serve German customers.
That's where payment processors come in to play.
Banks Deny Wrongdoing
The banks involved quickly issued statements defending their actions, with both Postbank and Hypovereinsbank saying that they had followed all applicable German laws. Meanwhile, DZ Bank said that it would look into the situation before making any definitive claims.
Another financial firm named in the report, Wirecard Bank, strongly denied having any involvement in illegal gaming activities.
"We reject that portrayal," a spokeswoman for the bank said in a statement. "We are relaxed in this matter. We are complying with the law in every way."
Wirecard Stock Dips
Wirecard, which provides payment and banking services across the financial industry, seemed to face the most immediate impact from the accusations. In the hours after the report was released, shares in the firm dropped sharply, and though they soon recovered much of their value, they remained down about four percent a day later.
The stock price drop likely had much to do with Wirecard's previous issues in this area. In the past, the company has been accused of evading American restrictions on internet gambling, which may have made investors wary of similar accusations being levied against the firm again.
Complicating the issue are uncertain online gambling laws in Germany. While the internet play for money is widely banned both at the federal level and in most states, the European Court of Justice has argued that the current regulatory framework is incompatible with EU law.
The Paradise Papers is a trove of leaked data comprising 13.4 million documents from offshore legal firm Appleby and Asiaciti Trust. The documents were obtained by Süddeutsche Zeitung, which proceeded to share the database with the International Consortium of Investigative Journalists (ICIJ), which in turn has led the collaborative investigation of the information contained within the database.
While much of the public attention on the Paradise Papers has involved major firms like Facebook and Nike, or high-profile individuals such as Queen Elizabeth II and United States Secretary of Commerce Wilbur Ross, the online gambling industry has also been referenced several times. Former presidential candidate General Wesley Clark's association with Amaya (now the Stars Group) was detailed in the documents, though he was accused of no wrongdoing.
Latest Casino Stocks:
Retrieving stocks data...
Retrieving stocks data...
Retrieving stocks data...
Retrieving stocks data...
Retrieving stocks data...