California 'Pay to Play' Law Allowing College Athletes to Accept Endorsements Intersects With Sports Betting
Posted on: October 1, 2019, 11:53h.
Last updated on: October 1, 2019, 12:17h.
California's "Pay to Play" bill signed into law this week by Gov. Gavin Newsom (D) will allow student college athletes in the state to receive endorsement money beginning in 2023 That could have an impact on the future of legalized sports betting.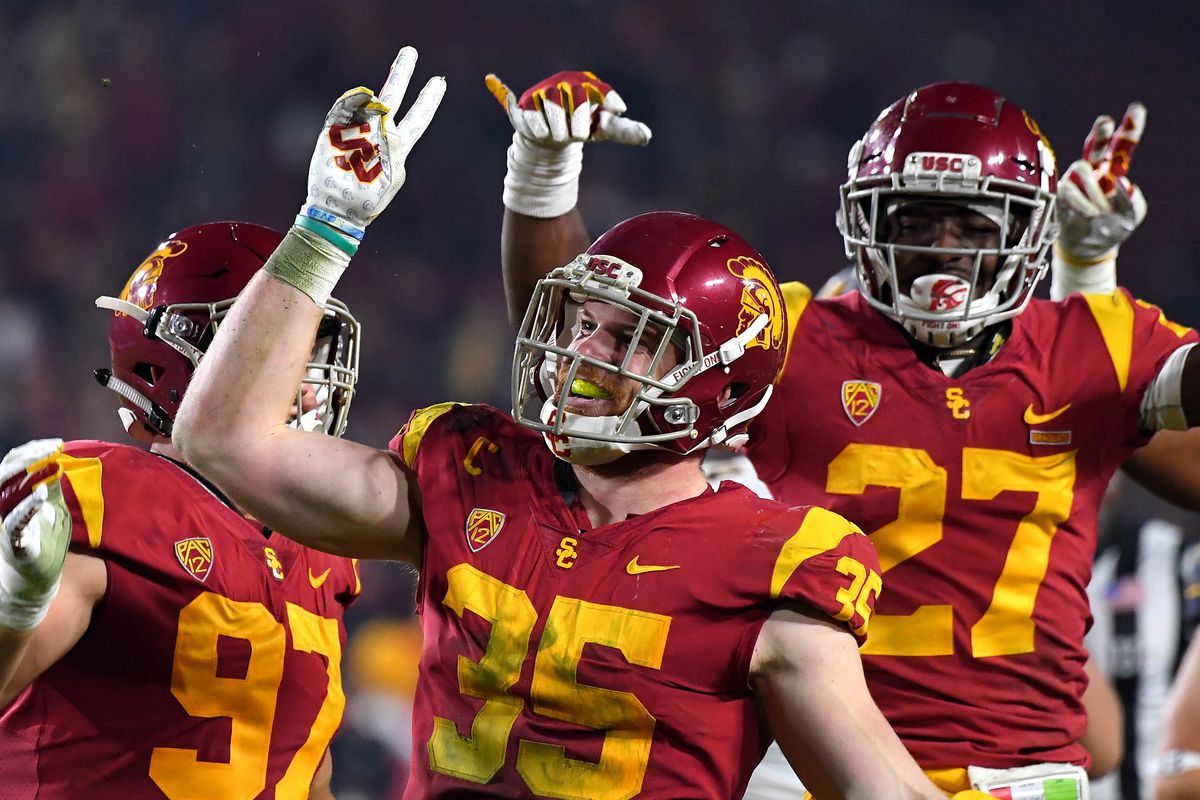 Senate Bill 206 – introduced by State Senators Nancy Skinner (D-Berkeley) and Steven Bradford (D-Gardena), with bipartisan sponsored support – will ban California universities from punishing student athletes who accept compensation from the use of their name, image, and likeness.
The NCAA currently bars student athletes from earning money associated with their sports participation.
This is the beginning of a national movement – one that transcends geographic and partisan lines," Newsom declared. "Collegiate student athletes put everything on the line – their physical health, future career prospects, and years of their lives to compete."
The governor concluded, "Colleges reap billions from these student athletes' sacrifices and success. But, in the same breath, block them from earning a single dollar. That's a bankrupt model – one that puts institutions ahead of the students they are supposed to serve. It needs to be disrupted."
Sports Betting and Pay to Play
The NCAA urged California lawmakers to oppose the legislation. But there wasn't a single "no" vote in either the Assembly or Senate.
The collegiate sports authority's says on its website that its three guiding priorities are "academics," "well-being," and "fairness" for all student athletes. A central mission to those pillars is protecting the integrity of the competitions the NCAA oversees.
The NCAA fought vigorously against New Jersey's federal challenge that the ban on sports betting violated the US Constitution. The Supreme Court's agreed with the state and repealed the ban in May 2018.
"The NCAA opposes all forms of legal and illegal sports wagering, which has the potential to undermine the integrity of sports contests and jeopardizes the welfare of student athletes and the intercollegiate athletics community," an NCAA statement declares.
Critics of the NCAA say the association is hypocritical in opposing both paying athletes and sports betting. Star student athletes who come from poorer families often struggle with money during their collegiate careers, all the while their schools and the NCAA are profiting greatly off their performance and likeness.
"Amateur athletes are at the highest risk because there are no paychecks. They don't make any money," Las Vegas oddsmaker Kenny White opined recently regarding the potential of a student athlete taking a bribe to throw a contest.
There are plenty of "Pay to Play" supporters, most notably LeBron James.
"Part of the reason I went to the NBA (and skipped college) was to get my mom out of the situation she was in. I couldn't have done that in college with the current rules in place," James stated. "This bill will help student athletes who are in a similar situation."
State-by-State Laws
Michael McCann, the founding director of the Sports and Entertainment Law Institute at the University of New Hampshire School of Law, writes this week in Sports Illustrated that "Pay to Play" will prompt other states to consider similar legislation. New York already is exploring a similar solution.
It's possible that states' approach to college athletes' identity rights will resemble how states have legalized sports betting," McCann said. "A state-by-state approach to college players' identity rights would increase pressure on the NCAA to change its rules."
The argument might be made that allowing collegiate athletes to receive sponsorship money would reduce the chances of a player taking a bribe. For now, the NCAA doesn't think so.
The NCAA said in response, "As more states consider their own specific legislation related to this topic, it is clear that a patchwork of different laws from different states will make unattainable the goal of providing a fair and level playing field for 1,100 campuses and nearly half a million student-athletes nationwide."