Hard Rock Atlantic City Willing to Work With Union That Led to Trump Taj Mahal Closure
Posted on: February 27, 2018, 01:00h.
Last updated on: February 27, 2018, 10:19h.
Hard Rock Atlantic City is betting on a belief that history doesn't always repeat itself. Representatives for the Boardwalk casino confirmed this week that the resort has entered into an agreement with Unite Here Local 54, the same workers union that led to a standoff with former Trump Taj Mahal owner Carl Icahn, and eventually its closure.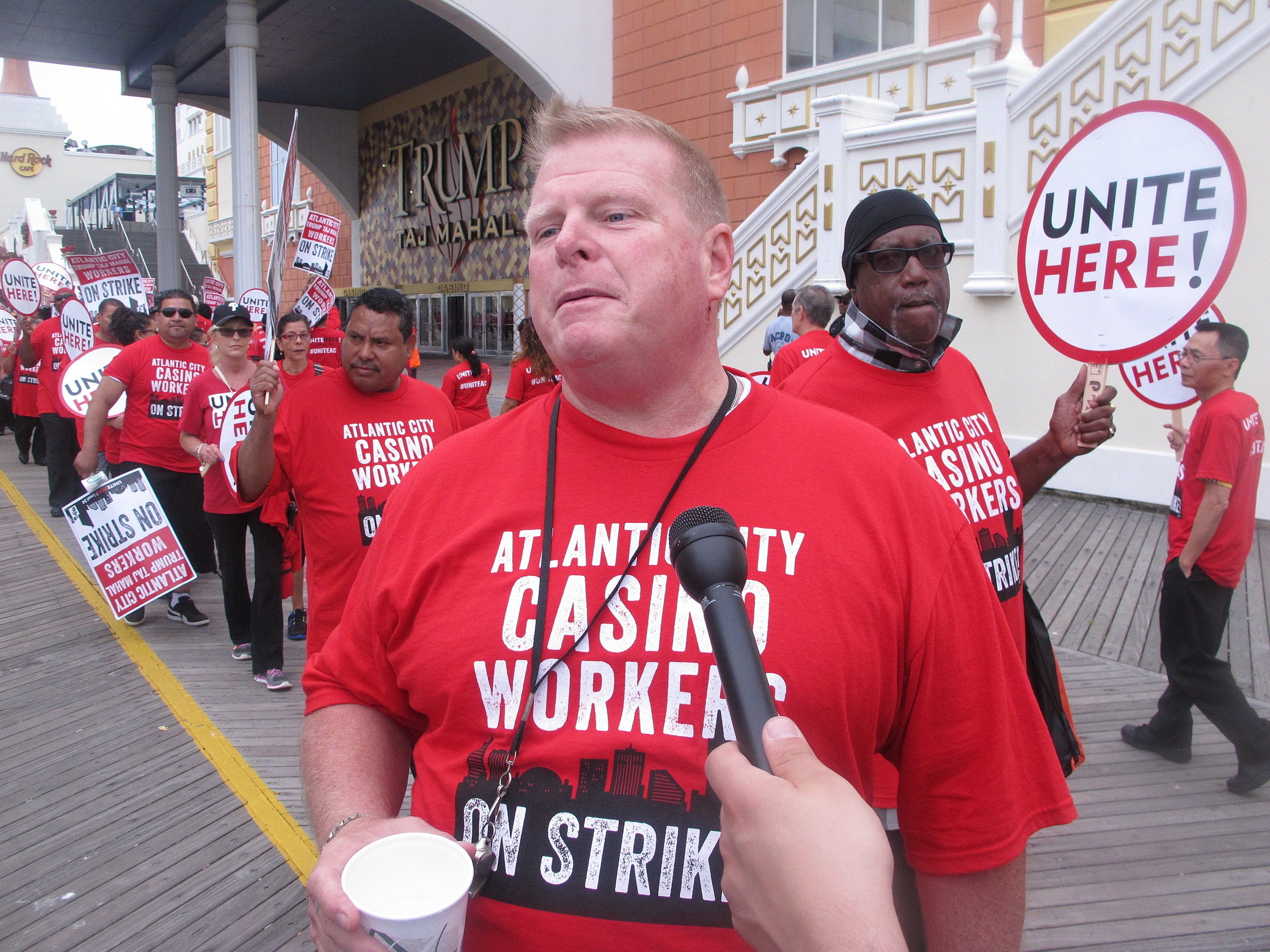 In 2016, Unite Here demanded that Icahn reinstitute health and pension benefits that were legally suspended under the Taj's bankruptcy proceedings.
The billionaire refused, saying the resort was bleeding millions of dollars a month, and in order to protect the remaining jobs, continued compromise was needed.
A strike that fall led to Icahn shuttering the resort. Hard Rock acquired the property last March for $50 million. President Donald Trump built the casino for $1.2 billion in 1990.
Along with New Jersey natives Jack Morris and Joe Jingoli, Hard Rock is spending upwards of $500 million reimagining the venue into a rock 'n' roll-themed resort.
Unite or Divide?
Local 54 President Bob McDevitt went all-in against Carl Icahn, but in the end, his fight led to 2,100 workers being put out of a job.
At the time, the union boss said Icahn chose to "burn the Trump Taj Mahal down," while the corporate raider said McDevitt "has proven over and over that he has no regard for the truth." Icahn added that "the best thing that could happen for Atlantic City would be for McDevitt to leave, and I'd happily buy him a one-way plane ticket and pay his moving expenses."
McDevitt is still in Atlantic City, as is Icahn through his ownership of the Tropicana. Hard Rock, apparently unfazed by the messy split between Unite Here and the Taj Mahal, is ready to welcome back the union.
Hard Rock Atlantic City President Matt Harkness said if the majority of employees at the resort become Unite Here Local 54 members, the company will negotiate with the union and afford it representational rights in the bargaining process.
That's music to McDevitt's ears.
"Dealing with the management of Hard Rock has been an absolute pleasure so far," the union leader told the Press of Atlantic City. "They understand how the Atlantic City market works."
Workers Needed
Hard Rock and nearby Ocean Resort, the latter being the closed $2.4 billion Revel, are looking to hire 6,000 permanent workers ahead of their 2018 openings. But there might not be enough qualified applicants to fulfill the positions.
McDevitt said recently that Atlantic City's job market is the tightest he has ever seen.
"A lot of people pulled up their stakes and left. Young people are not staying around. They don't see a ton of opportunity," McDevitt explained.
Last month, Hard Rock invited former Taj Mahal employees to begin applying for positions. Harkness said of the invitation-only hiring event, "There's institutional knowledge that comes from having worked here before. That's very valuable to us."