Iowa Sports Betting Case Sees Guilty Pleas Before Rivalry Football Matchup
Posted on: September 8, 2023, 10:54h.
Last updated on: September 8, 2023, 02:00h.
Iowa and Iowa state take the field Saturday in the annual battle for the Cy-Hawk Trophy. This time around, guilty pleas from several current and former Iowa and Iowa State Athletes in a state betting probe will hang over the highly anticipated matchup.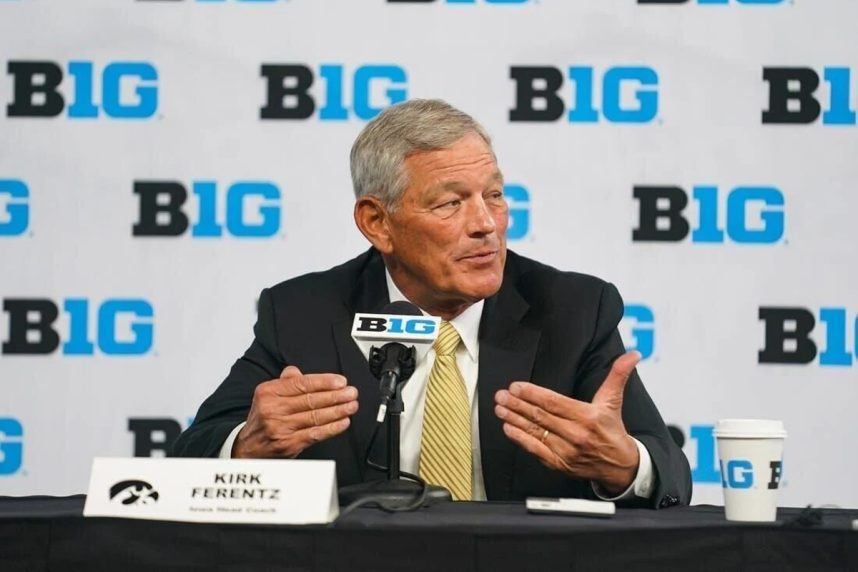 Iowa State starting QB Hunter Dekkers has agreed to a plea deal for a reduced charge of underage gambling. Attorney Mark Weinhardt says Dekkers received a $645 fine. Iowa State offensive lineman Jake Remsburg and former Cyclone Dodge Sauser accepted the same deal, according to Weinhardt.
All three were charged with tampering with records in a wide-ranging Iowa sports betting probe. Charges in the case carried up to a two-year prison sentence if convicted.
"The original records tampering charge against these young men never fit the case, either legally or factually. Hunter, Jake, and Dodge are not and never were guilty of that charge. The charge has nothing to do with gambling. Other than the fact that Hunter, Jake, and Dodge placed some bets before they turned 21, nothing about those bets was a crime under Iowa law," Weinhardt said.
As reported by Casino.org, the criminal complaint stated Dekkers bet on 26 Iowa State sporting events in more than 366 wagers on DraftKings, totaling $2,799.
Former Iowa kicker Aaron Bloom and former baseball player Gehrig Christensen also entered underage gambling guilty pleas.
Betting Probe Casts Wide Net
Sixteen current and former Iowa and Iowa State student-athletes have been charged as part of an ongoing probe. Casino.org covered the NCAA announcement of multiple student athletes' involvement.
The NCAA gambling rules say student-athletes wagering on their own team could face permanent ineligibility.
ESPN reports Dekkers, who was the 2022 starting QB and expected to be in the same position this year, is not taking part in team activities and is facing a possible permanent loss of collegiate eligibility.
Remsburg is expected to receive a six-game suspension.
While the legal proceedings have concluded, the story will continue to be in focus as football season gets into full swing.
Other Iowa Sports Betting News
The Iowa Racing and Gaming Commission reports a drop in sports bets in the fiscal year that ended in June.
The IRGC says sports bets dropped 8% overall, marking the first fiscal year drop since Iowa launched legalized sports gaming in 2019.
Even though statewide sports bets dropped from $2.46 billion to $2.25 billion, Iowa still collected more in taxes. In fact, Iowa collected nearly 35% more because sports wagering operators made more money.
The American Gaming Association says overall gaming revenue in the state reached more than $16 billion in the second quarter of this year. That's the 10th consecutive quarter of annual growth, according to the AGA.