Golden Entertainment Launches New True Rewards Player Loyalty Program, Combines Strat, Other Casinos, PT's Pub Business
Posted on: January 4, 2020, 04:29h.
Last updated on: January 5, 2020, 10:44h.
Golden Entertainment, Inc., the operator of 10 US casinos, said it has finished combining its True Rewards player loyalty program. It now includes its gaming properties, the company's PT's Entertainment dining business, and partners such as grocery stores and ride-hailing firms.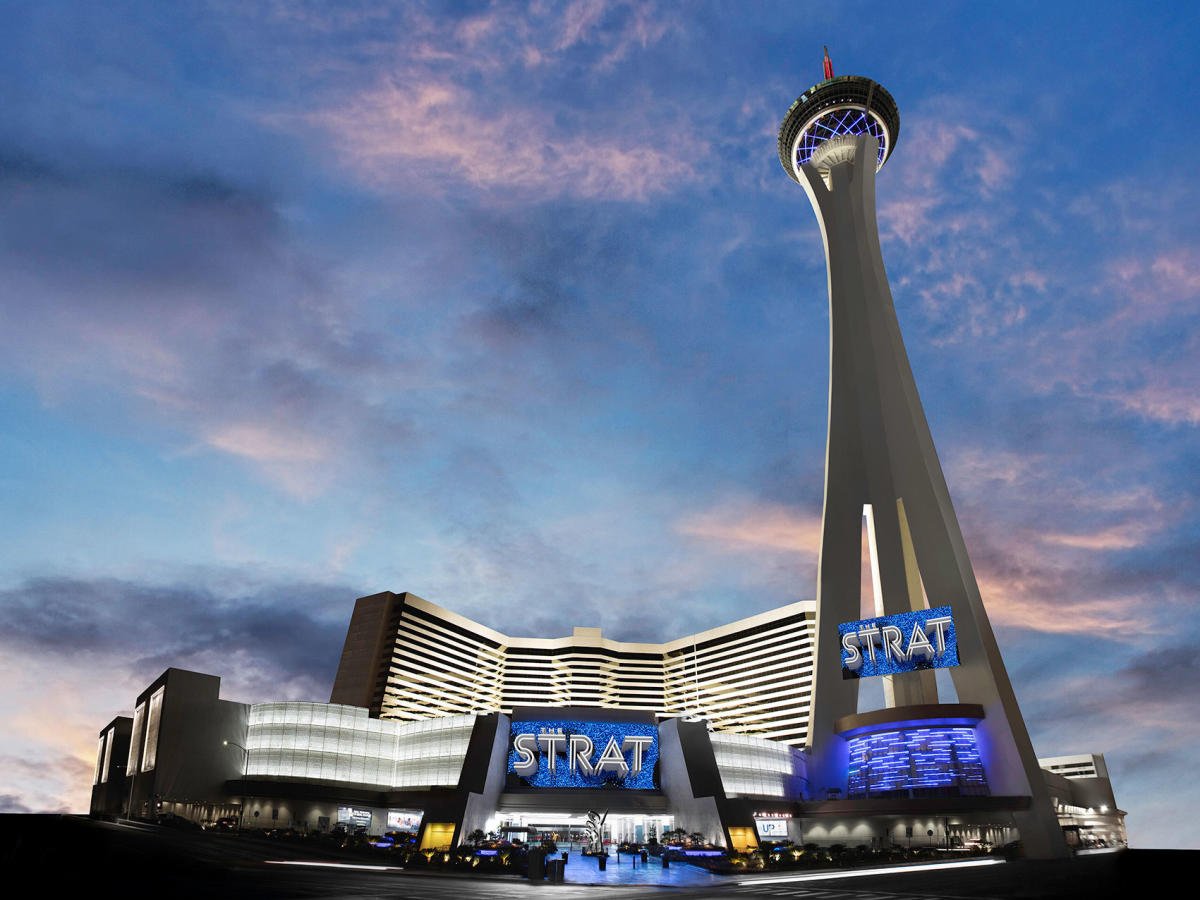 The company, which runs the Strat on the north end of the Las Vegas Strip and eight other Nevada gaming venues, will now allow True Rewards members to accrue points at its casinos, at more than 60 restaurants controlled by the PT's unit, and at supermarkets such as Albertson's and Smith's.
At a time when the Nevada economy is strong and national sentiment and spending data confirms the consumer is on solid ground, Golden is hoping the revamped rewards effort will help lure more players in its core market of Southern Nevada.
We expect that our ability to incentivize customers across more than 130 Nevada casinos and distributed gaming locations will be a significant point of differentiation that drives customer loyalty and incremental revenue," said Golden Entertainment CEO Blake Sartini on the company's third-quarter earnings conference call.
In addition to the Strat, the company operates two Arizona Charlie's properties in Las Vegas, as well as three venues in Laughlin and another trio in Pahrump.
Inside True Rewards
The newest iteration of Golden's loyalty platform includes five tiers – True, Loyal, Solid, Legit, and Epic. For local players, the tier evaluation is six months, while that time frame jumps to a year for visitors from other states.
Players accrue one point for each $1 wagered slot, video reel, and video keno devices, and one point for every $2 bet on video poker machines. For bingo, a $2 buy-in is worth three points, while a $1 buy-in on keno will net players eight points.
On table games, gamblers "earn points based on the type of table game, average bet, and amount of time played," according to Golden's web site.
After a player builds up 300 points, he or she can get a $1 discount at Golden-operated bars and restaurants, while each interval of 1,000 points entitles members to a $1 cash back option. True Rewards points can also be redeemed for discounts at Advantage Rent A Car or for ride credits with Lyft.
Buttering The Local Bread
The new True Rewards program also applies to Golden's Rocky Gap Casino-Resort in Flintstone, Md., but it's clear the overhaul is designed to attract more local players in Southern Nevada.
"The majority of our revenues are generated in Southern Nevada, where we expect economic growth to continue for the foreseeable future," adds Sartini. "Economic growth in Las Vegas, combined with our recent investments across our portfolio, will support Golden's ability to generate significant free cash flow and enhance shareholder value."
The company is currently in the middle of a $140 million renovation of the Strat, which could position it to benefit from new attractions, such as Allegiant Stadium and the MSG Sphere.