Global Sports Betting Market Worth $3 Trillion
Posted on: April 20, 2015, 04:00h.
Last updated on: April 20, 2015, 05:03h.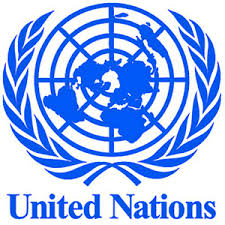 The global sports betting market could be worth up to $3,000,000,000,000 ($3 trillion), a United Nations conference targeting match-fixing was told last week.
Independent betting expert Patrick Jay told the meeting in Qatar, which was hosted by UN Office on Drugs and Crime (UNODC) and the International Centre for Sports Security (ICSS), that China, where up to $1 billion can be wagered illegally on a single game of soccer, has become the epicenter of the market.
Ninety percent of all sports betting occurs on the illegal unregulated markets, he said.
"I'll let you into a secret," said Jay, who initially put the figure at a conservative one trillion. "I say the trillion figure because I can just about get away with it without being laughed off stage.
The fact of the matter is, the vast majority of people think it is less than that, the only three or four people in the world that I actually respect on this think it is two or three times that. And it is growing."
Time Zones Key
Sixty-five percent of the global betting handle was spent on soccer, he continued, while tennis and cricket accounted for around 12 percent.
Much of illegal gambling in Asia is driven by matches which are shown live on television, which means time zone plays a huge part and is a key factor.
"The key driver of demand in the global gaming market is the time zone, because the market is Asia and therefore if Gillingham versus Orient (both English third-tier teams) is 7pm on a Saturday night in Asia on TV, that's going to drive greater turnover than Barcelona versus Real Madrid, which is at four o' clock in the morning, and that's a fact," he said.
UNODC and ICSS announced a partnership this week to "strengthen investigations and prosecutions into match-fixing," and the conference met to examine preventative measures such as increased data-sharing from within the gambling industry, guaranteed protection for whistle-blowers and the seizure of match-fixers' assets.
"Monumental Scandal"
The World Anti-Doping Agency has estimated that a quarter of global sport was controlled by organized crime and their betting syndicates.Many of the domestic Asian sports leagues are riddled with corruption.
In 2009 Chinese President Hu Jintao said that there was so much match-fixing in the Chinese soccer league he declared it to be a "national disgrace that embarrassed China."
Meanwhile the Taiwanese Baseball League is comprised of just four teams, having lost the rest to match-fixing scandals.
Michael Hershman, a member of the ICSS advisory board, said the issue of corruption in sport and how it had been ignored for too long and was now "was rising to the level of a monumental scandal."
Most Read