Gateway Casinos Mulling Sale, Seeking $2B
Posted on: October 17, 2023, 12:59h.
Last updated on: October 18, 2023, 11:00h.
Canada's Gateway Casinos is reportedly considering a sale and is seeking $2 billion, including debt.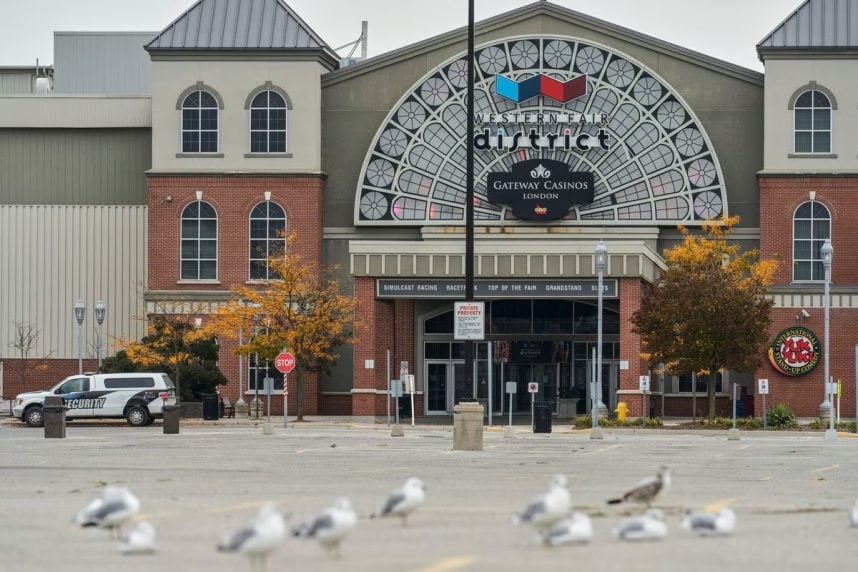 Bloomberg broke the story earlier Monday. The news emerged about two months after the casino operator announced the passing of Chief Executive Officer Tony Santo. Citing unidentified sources close to the matter, Bloomberg reported that Gateway hired Macquarie Group and Morgan Stanley to search for potential buyers or investors.
Gateway Casinos & Entertainment Limited is one of the largest and most diversified gaming and entertainment companies in Canada with 31 gaming properties in British Columbia, Ontario and Alberta," according to the operator's website.
Two of the operator's venues are in Alberta, with the remaining properties in British Colombia and Ontario. The gaming company is majority-owned by the Catalyst Capital Group, a private equity firm with over $6 billion in assets under management. Catalyst took control of the gaming company in 2010.
Exploring Potential Suitors for Gateway Casinos
Gateway was built on acquisitions. Assuming Catalyst Capital Group is set on $2 billion or a figure in that neighborhood, plenty of suitors could emerge, though some U.S.-based casino operators are trimming their Canada exposure.
On that note, Caesars Entertainment (NASDAQ: CZR) and Century Casinos (NASDAQ: CNTY) probably aren't likely suitors for Gateway. Other U.S.-based regional casino operators, and perhaps private equity firms, could see value in Gateway. Nearly three years after its acquisition of Great Canadian Gaming Corp. (GCGC), Apollo Global Management (NYSE: APO) might not need to expand its footprint north of the border.
Gateway could be an attractive target for a buyer who sees value in the company's real estate and, perhaps, an opportunity to extract value from the operator's current portfolio by potentially shedding a venue or two.
Would-be buyers would also need to be bullish on the future of the Canadian gaming market. The country is home to just 38.25 million people or less than California's population.
Gateway Casinos Attempted to Go Public
As it's currently structured, Gateway Casinos is a privately held company, but it wasn't supposed to be that way. In December 2019, hedge fund HG Vora, which has a long history of gaming investments, attempted to partner with Catalyst Capital and blank-check firm Leisure Acquisition Corp. to bring Gateway public at a $1.15 billion valuation.
Following delays, the deal fell apart in June 2020. At that time, no reason was given for the transaction's collapse. It's not clear if Catalyst Capital would consider another reverse merger with a special purpose acquisition company (SPAC) as an avenue for monetizing its stake in Gateway Casinos.
"Gateway currently employs approximately 7,200 people and features approximately 391 table games (including 31 poker tables), 14,288 slots, 81 food and beverage outlets, and 564 hotel rooms," according to the operator.