GAN Tantalizes Investors With Talk of Lucrative Mystery Client
Posted on: June 18, 2020, 11:01h.
Last updated on: June 18, 2020, 11:54h.
GAN Ltd. (NASDAQ:GAN) delivered its first earnings report as a Nasdaq-listed entity on Tuesday. But the nugget investors are talking about is a mystery "Tier 1" client that could represent $300 million to $400 million in annual revenue.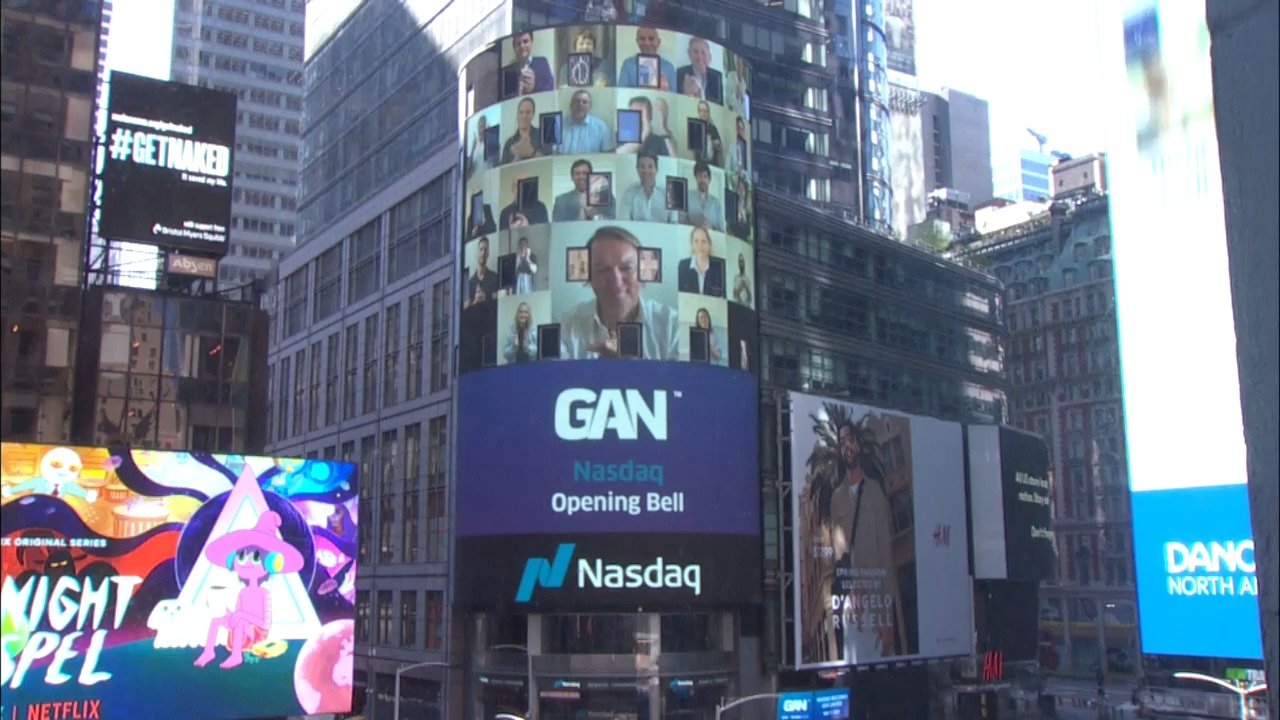 The gaming software maker, which debuted on the Nasdaq in early May, didn't identify the source of the new business. But on a conference call with analysts, CEO Dermot Smurfit provided some clues.
For real money internet gambling, we've reached an agreement in principle with a Tier-1 client that is looking to deploy our game stack technology in new addressable states, such as Illinois, Tennessee, as well as Michigan and other states in which GAN offers considerable existing operating experience, such as New Jersey, Pennsylvania, and Indiana," said Smurfit.
The GAN boss said the deal isn't final and there are still regulatory hurdles to be cleared. But he added, "We are working hard to bring it across the line." Smurfit didn't give a time line regarding when the company will update the investment community on the agreement.
Not Kind of a Big Deal, It Is a Big Deal
Smurfit notes that, assuming the pact with the mystery client comes to fruition, it would, at maturity, generate "$300 million to $400 million in gross operated revenue annually."
Even at the low end of that range, that's a massive sum for a company with a market value of just $1.94 billion that notched first-quarter turnover of $7.7 million.
"This is a very large retail and also online gambling enterprise," said Smurfit. "It's been a multi-month dialogue to reach the point we did yesterday with the execution of preliminary documents, and we will, of course, update the market in full with both identity and scope and expectations, as and when we execute definitive agreements."
Since becoming a public company, GAN announced agreements with Cordish Companies to provide iGaming services related to two land-based casinos the real estate developer is opening in Pennsylvania.
Rumor Mill Gets Rolling
For now, GAN is mum on the identity of the client. But that's not stopping some gaming industry observers from speculating. Smurfit offered another clue by telling analysts his company will be taking business from a rival with an established US presence.
"And yes, we will be displacing an existing provider that has been active in the US.," said the CEO. "So we're extremely happy that we can talk about it in principle. But I'm just dreadfully sorry that we can't give any more color above and beyond what's already been given."
Given the states mentioned by Smurfit on the conference call, one Twitter sleuth speculated that the company GAN could be pilfering business from is SBTech, which is part of DraftKings (NASDAQ:DKNG). The same poster pondered that the the source of GAN's new revenue could be Churchill Downs. But until there's an official announcement, it's just conjecture.
Another Twitter user opined that GAN's new client could be Penn National Gaming (NASDAQ:PENN), a sensible choice considering the company is boosting its online casino and sports betting presence. But that's also just a rumor at this point.
What's not up for debate is that UK-based GAN derived 81 percent of its first-quarter revenue in the US.