Gaming Industry Partners with Other Tourism Companies as Part of 'Broad Coalition' in Seeking Relief from COVID-19
Posted on: March 22, 2020, 08:48h.
Last updated on: March 22, 2020, 01:30h.
Businesses across the country are calling on Congress to provide relief, as America deals with the effects of the coronavirus pandemic. That includes various sectors of the gaming industry, whose businesses have been some of the most impacted during the COVID-19 crisis that has brought the country to a near-standstill.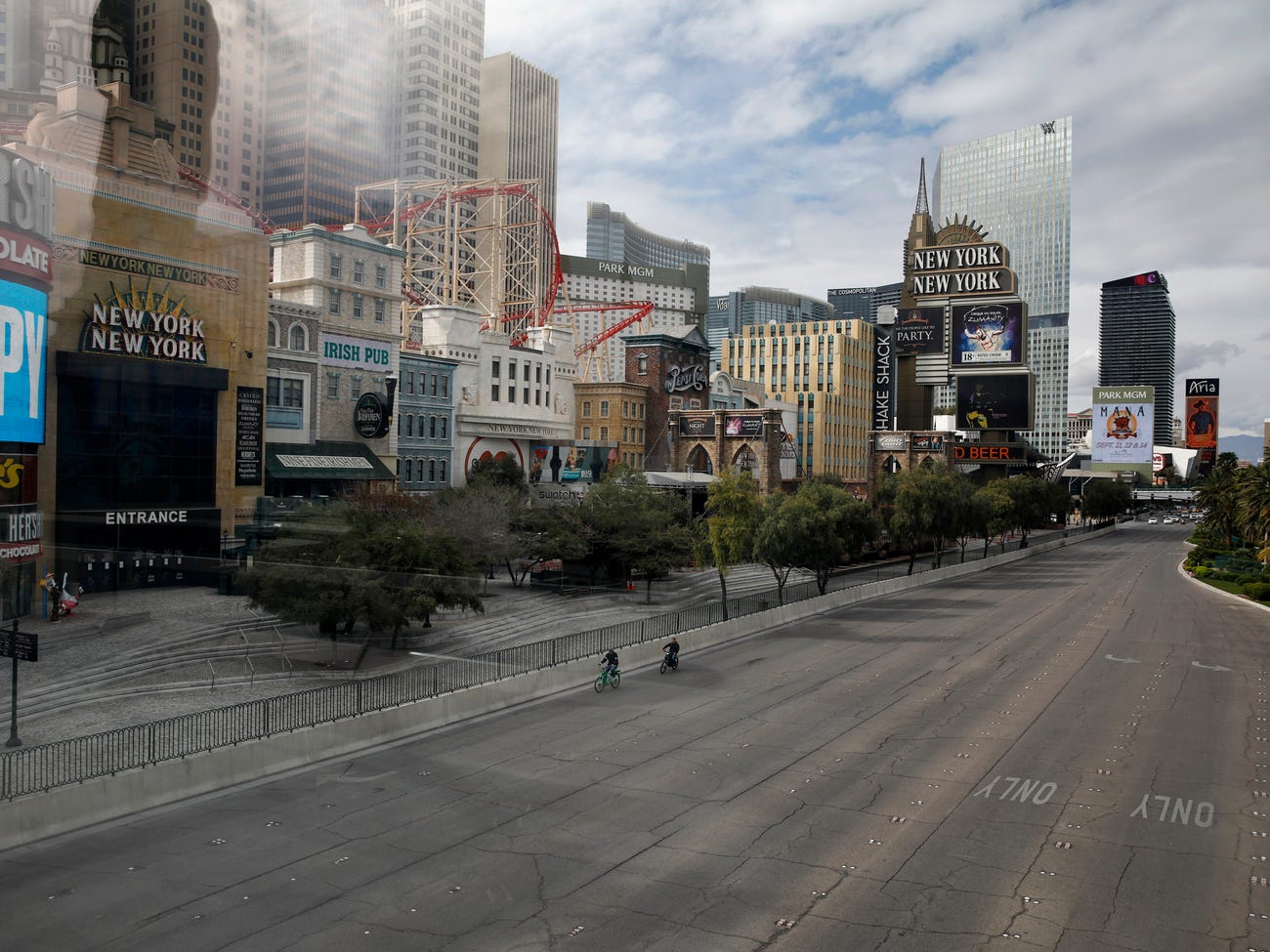 Casinos that make billions off the losses from their customers now seeking what some would consider a bailout similar to those financial firms and automotive companies received after the Great Recession of 2008 may not appeal to some. However, the gaming industry is a major economic engine in numerous states, not just Nevada.
What will likely happen in the weeks ahead as Congress considers legislation to help businesses is that casinos, rather than seeking their own stimulus, would work in concert with others in the travel and tourism industries.
Case in point: On Friday, the Nevada Resort Association sent a letter to the state's congressional delegation. The letter mentioned tourism 10 times and casinos just once. Of course, there's more than just gaming in Nevada, as Las Vegas is one of the nation's top destinations for conventions.
Earlier in the week, the Congressional Travel and Tourism Caucus, which is co-chaired by US Rep. Dana Titus (D-Nev.), sent a letter to the entire House urging them to support an industry that employs 4.6 million people and generates $355 billion in revenue.
Broad Coalition Considered Best Strategy
Titus also is a co-chair of the Congressional Gaming Caucus. Rather than send out their own letter, Kevin Gerson, Titus's communications director, said the congresswoman asked the more than 30 members of that caucus to cosign the tourism caucus letter.
Congresswoman Titus believes that the individuals employed in the travel and tourism industry will be more likely to get the assistance they need by working together as a broad coalition," Gerson said in an email to Casino.org.
When representatives of the tourism industry met with President Trump last Tuesday, MGM Resorts International CEO was among those in the White House. That was a day before the company closed its Vegas resorts, and before Nevada Gov. Steve Sisolak ordered all gaming activity stopped in the state for at least a 30-day period.
Murren told Trump the closures in Vegas and elsewhere in the US because of the coronavirus means there are 70,000 furloughed employees on the MGM payroll.
"If we can get some relief on that, we will absolutely want to keep these people," he said.
Murren also told Trump that the gaming issue hits more than just Vegas and Nevada, with communities across the country impacted by casino closures.
Others representing the gaming industry from across the country have been in contact with their lawmakers, too. Over the two days when Iowa's 19 state-licensed casinos shut down last week, Wes Ehrecke, the President and CEO of the Iowa Gaming Association, told Casino.org he stayed in touch with staffers from US Sens. Chuck Grassley and Joni Ernst (both R-Iowa) about plans for a stimulus package.
Grassley, the chairman of the Senate Finance Committee, will likely play a key role in developing the COVID-19 stimulus packages moving out of Congress.
Senate Majority Leader Mitch McConnell (R-Ky) introduced the Coronavirus Aid, Relief, and Economic Security (CARES) Act on Thursday. A provision in the bill would allow the Secretary of the Treasury to either make loans or loan guarantees to major industries severely impacted by the outbreak. However, any companies receiving aid must agree to freeze executive pay or provide any golden parachutes for two years.
Another provision that would be especially helpful to the tourism and hospitality industry is a tax relief measure that would allow for immediate expensing of qualified property improvements.
Gerson said that Titus has been working to make sure any relief package doesn't just help the companies.
"Our office has been in communication with representatives of the travel and tourism industry and workers' representatives, such as the Culinary Union," he told Casino.org. "Congresswoman Titus agrees with Speaker (of the House Nancy) Pelosi that any long-term recovery package must put families first."
Going to Statehouses as Well
The gaming industry, as well as other businesses, won't just be looking to Washington for help. They'll also be calling on leaders in their respective statehouses for assistance as well.
Ehrecke said that if Iowa Gov. Kim Reynolds and the state legislature put together a COVID-19 relief package, the gaming industry will want a seat at the table. The 19 casinos represent nearly 9,000 jobs, $95 million in charitable contributions, and about $250 million in purchases of goods and services from Iowa small businesses.
That's all on top of the taxes that state's casinos generate. In fiscal year 2019, the state received more than $290 million and cities and counties received another $14.6 million.
"We like to consider ourselves as one of the most stable, reliable sources of revenue for them, year-in, year-out, and a major employer where we're a $1 billion annual economic impact for the state," Ehrecke told Casino.org.
Horsemen Seek Help, Too
Casinos aren't the only gaming businesses affected by the COVID-19 outbreak. Horse racing, too, has been affected. While some tracks, such as Oaklawn Racing and Gaming and Santa Anita, are still racing while not allowing patrons in the stands, other tracks, such as Keeneland, have canceled upcoming meets.
Eric Hamelback, the CEO of the National Horsemen's Benevolent and Protective Association (HBPA), wrote to members last week that they will work to help the small businesses within the industry, including owners and trainers, receive loans from the $250 million allotment Congress seeks to give the US Small Business Administration.
"Racehorses must maintain activity while they are in this transitionary phase and unlike many other industries there, cannot be a downtime of inactivity," Hamelback wrote. "At present time, we are uncertain of how many horses will be in immanent duress if we do not put forward initiatives for housing with safe and sufficient training for their continuum of care."
Hamelback said the SBA loans should help the owners and trainers develop a safe plan for the care of their racehorses during and after the outbreak.
Similar Guides On This Topic