Insiders Say No-Go on Florida Sports Betting This Year
Posted on: February 12, 2020, 04:51h.
Last updated on: February 12, 2020, 09:22h.
Sports betting isn't likely to make much, if any, headway in Florida this year, according to state political insiders with connections in Tallahassee.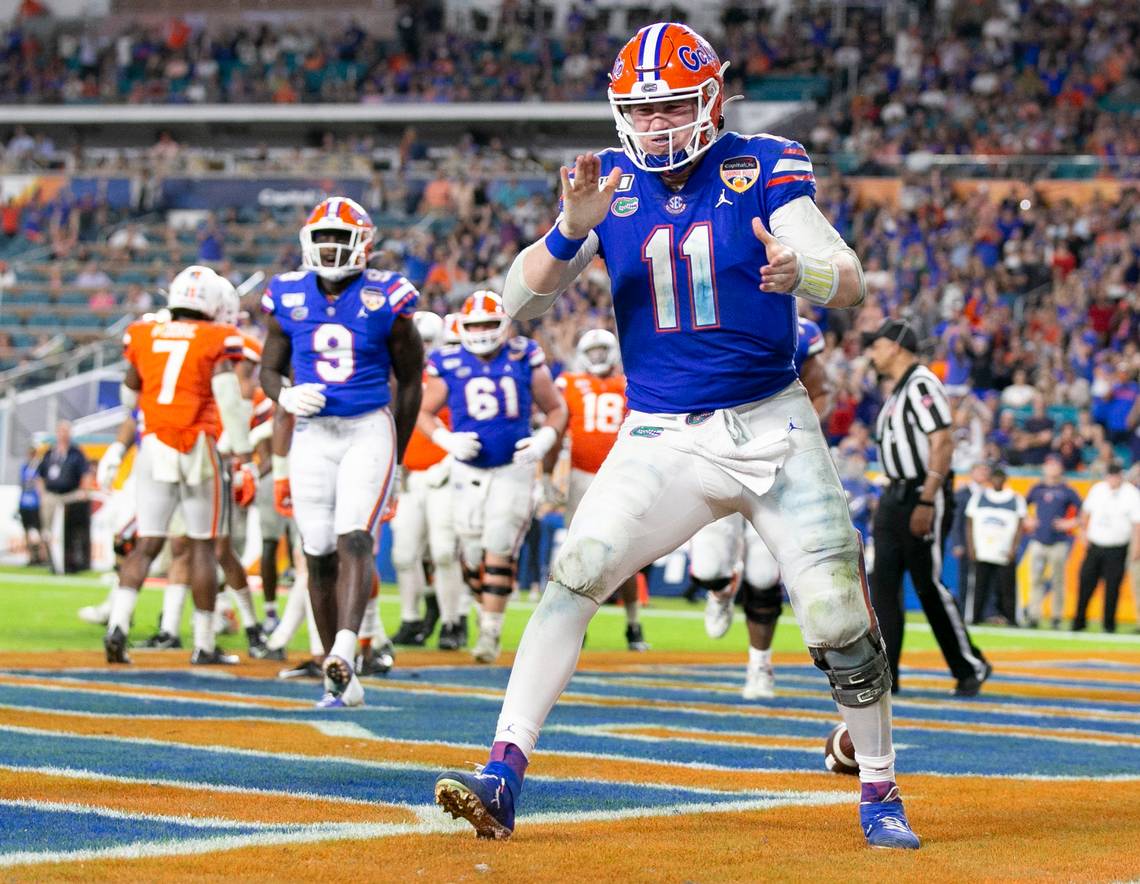 The Florida Legislature is currently in session until mid-March. But with 2020 being an election year, incumbents' priorities may boil down to passing a budget, not drawing the ire of constituents and not much else.
The Tampa Bay Times recently surveyed 150 "insiders" – defined as lobbyists, politicians, activists, party workers, campaign staff and donors – to assess the odds of various high-profile bills making their way to the desk of Gov. Ron DeSantis (R-FL). Sixty-three percent of the connected group said sports betting is a no-go in the Sunshine State this year.
It doesn't seem like there's any chance it'll be legalized in time for the 2020 football season," said Brian Edwards, founder of Florida-based BrianEdwardsSports.com, in an interview with Casino.org. "In fact, we might be looking at three to four years before Florida gets on board."
Republicans control both houses of the southernmost state's legislature, holding a 23-17 majority in the senate and a 73-47 edge in the house.
Dismal Outlook For The Holy Trinity
Florida – along with California and Texas – is part of the "holy trinity" of legitimate US sports betting. Those are the three largest states by population, and sports wagering isn't legal in any of them, despite significant support among gamblers and operators for that to change.
Last November, State Sen. Jeff Brandes (R-FL) pre-filed several bills pertaining to sports wagering for the 2020 legislative session. Brandes' SB 968 calls for the Florida Department of Lottery to oversee the activity. A 2019 effort that would have permitted the Seminole tribe to offer sports wagering at Hard Rock casinos in the state stalled because of the group's increasingly contentious relationship with DeSantis.
Immediately after Brandes' bill was filed, John Sowinski – the leader of Voters in Charge, labeled it unconstitutional. Voters in Charge fought to pass the Amendment 3 ballot initiative in 2018, which puts casino expansion in the hands of voters. Sports betting falls under that purview. Casino.org reached out to Sowinski for comment on this article, but didn't hear back prior to publication.
With Florida's sports betting effort on thin ice for 2020 and essentially no action expected on the issue in Texas, that leaves California to potentially save the industry's big state aspirations. But there's still a long way to go to get the issue on the November Golden State ballot.
More Education Needed
Edwards believes plenty of politicians remain in the dark about the benefits of legalized sports betting, noting that some policymakers don't realize that legislation on the matter enhances transparency.
"As more states witness all the positives and, most important, all the revenue it's producing for states like New Jersey and Mississippi, most will eventually come around," he said. "It's just going to take time, and for Florida, it appears to be several years away."
If the Sunshine State did permit sports wagering sooner than later, it would enjoy an obvious geographic advantage. Florida borders just two states – Alabama and Georgia – neither of which currently allow gambling on athletic competitions.